LOUISVILLE, Ky. (WDRB) -- The "Jingle Tree" is getting a little love from local police.
WDRB in the Morning's Jude Redfield got a surprise visit from a group of Louisville Metro Police officers bearing gifts on Wednesday.
Police officers representing every division and the training office arrived during the morning show to present hundreds of ornaments to Jude for his "Jingle Tree."
"They reached out to spouses of officers. They reached out to the entire department. They set a goal of 100 because they thought, 'hey, we don't know what we're going to do,' right? So we want to give you 792," said LMPD Officer Lamont Washington.
WDRB is donating money to the Home of the Innocents to represent the total number of ornaments donated to the "Jingle Tree."
LMPD works closely with the Home of the Innocents and saw this as an opportunity to support their long-standing relationship.
The officers presented a specially-made ornament for each officer who died in the line of duty. They also contributed a handmade ornament with the WDRB and LMPD logos on it.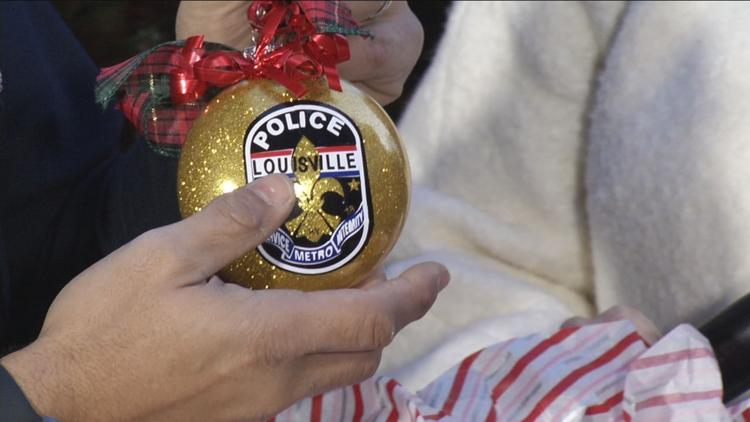 Copyright 2018 WDRB Media. All Rights Reserved.