LOUISVILLE, Ky. (WDRB) -- Empathy, caring and love.
Those are just a few words the FBI in Washington D.C. used to describe Louisville's Future Healers program.
Local anti-violence activist Christopher 2X explained at an FBI event how he's transforming lives for the better. 
The Future Healers program is a partnership between Christopher 2X's Game Changers, UofL Hospital's Trauma Institute and students at the University of Louisville School of Medicine. 
Robert Brown, the executive assistant director of the FBI Science and Technology branch, led a panel discussion on Tuesday where 2X spoke.
The panel took place at the J. Edgar Hoover Building for FBI leadership training. The participants included UofL Dr. Chris Jones and Dr. Keith Miller, UofL School of Medicine student Karen Udoh and the Louisville Zoo's Education Curator Kim Allgeier.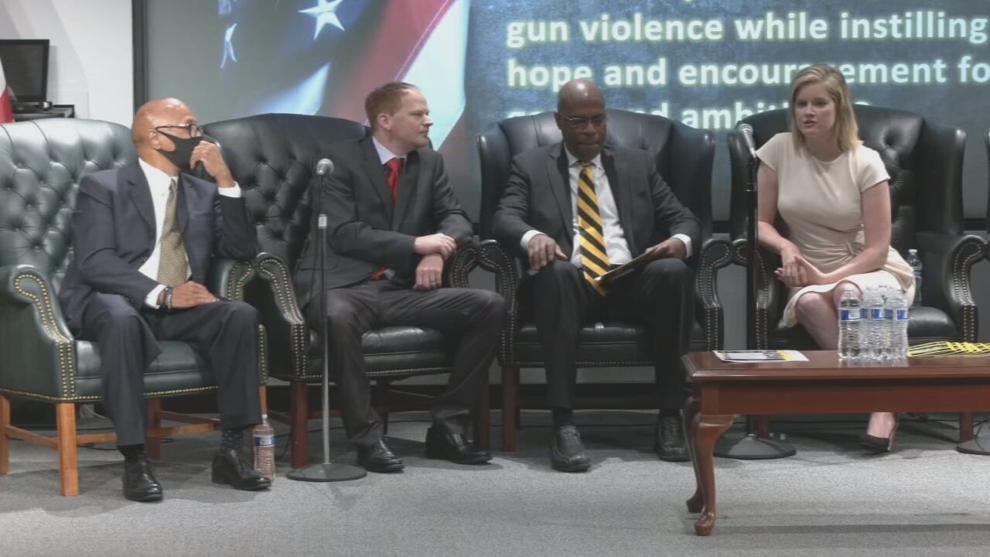 Two Louisville FBI agents also sat alongside Christopher 2X. More than 50 agents attended in person, but the discussion was streamed online to field offices across the country. 
They answered questions such as how Future Healers started, how does it address pain and what impact does the FBI have on violent crime.
"Success and our ability to carry out the mission relies heavily on the trust that we earn and maintain," FBI Deputy Director Paul Abbate said. "In order to earn that trust, we must really listen to what those who we serve are telling us and work to fully understand those perspectives."
Brown told agents watching to use what they learned Tuesday for the betterment of the communities they serve.
Louisville agents told the audience to think outside the box because doing nothing is not an answer. 
As part of the panel, Christopher 2X received the highest civilian honor from Washington  D.C.
On behalf of FBI Director Christopher Wray, Abbate announced 2X as a recipient of the 2021 Community Leadership Award.
He said community outreach is vital. A community ceremony to honor 2X and present him the award will happen in Louisville at a later date.
"Their messages were awesome, awesome, awesome and that's very gratifying as it relates to us," 2X said. "I wanted them to hear about our kids."
Related Stories:
Copyright 2022 WDRB Media. All Rights Reserved.