LOUISVILLE, Ky. (WDRB) -- A Louisville dentist is offering a holistic approach to treating patients looking at the whole patient instead of just their mouth. Part of that is a desensitizing dentistry program she developed for people on the autism spectrum, a cause that's close to her heart.
When Dr. Krysta Manning opened her own dental practice last year, she wanted it to be different.
"Taking into account the whole patient and the whole person," said Dr. Manning.
That holistic approach is at the heart of Solstice Dental and Aesthetics, where fostering understanding is central to the practice.
"I get anxiety, probably because I deal with dental anxiety myself," she said.
In addition to what she describes as transparency, kindness, innovation and a conservative approach to treatments, she also offers a program that is near and dear to her heart.
"My son was diagnosed with autism spectrum disorder when he was about two years old," said Dr. Manning, who is a mom to triplets, including five-year-old Lincoln.
With him in mind, she developed a Desensitizing Dentistry Program with one of his therapists to help those with sensory-processing challenges.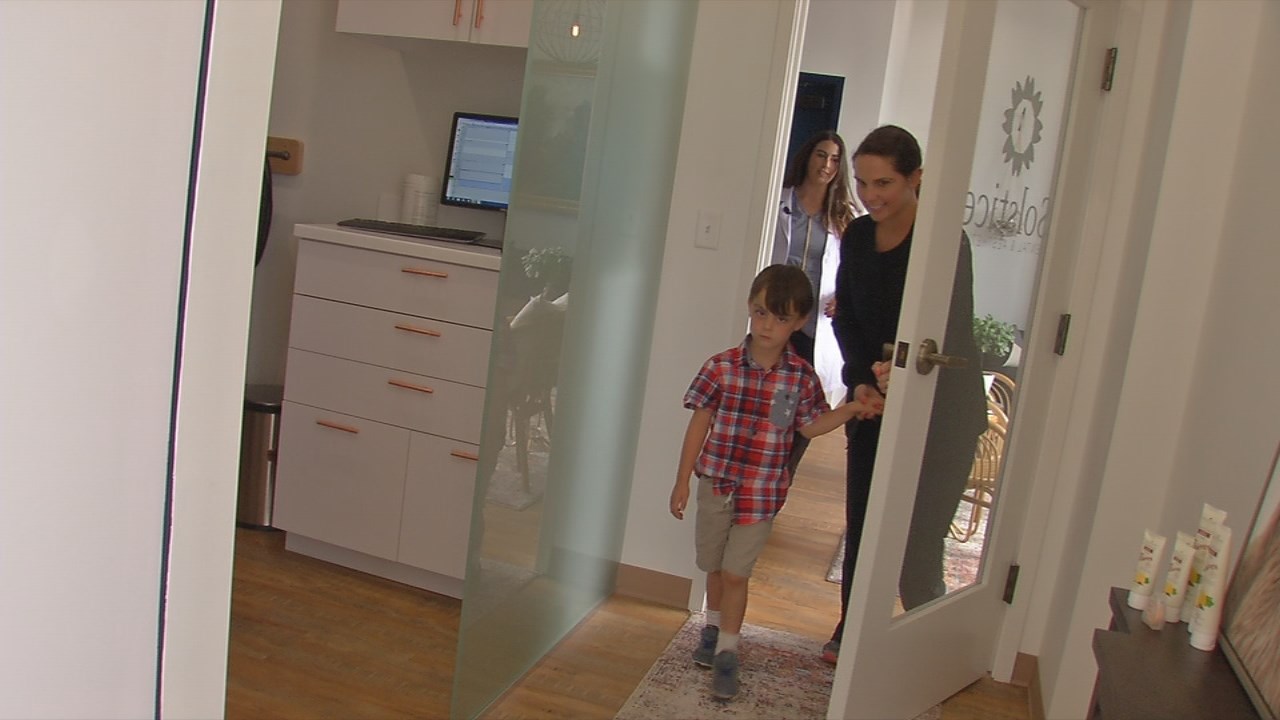 "Whether they're on the autism spectrum, or have a different sensory-processing disorder, or heck, are just an adult who has been scared of the dentist their whole life," said Dr. Manning.
The welcoming approach starts when patients walk in the door.
"Everything in the office is open. You're not going to walk into a tiny box and a tiny windowless box and be asked to open your mouth and endure treatment," said Dr. Manning.
New patient appointments typically last an hour and a half, giving Dr. Manning enough time to assess each patient's needs.
"The first thing is to get them in the door, then to get them in the chair. And then to get them to ride in the chair, see the instruments, let us look in their mouth," she said.
She says that's pretty average and it can take four or five appointments, before they get to the cleaning.
"She's very patient. She takes her time and she really focuses on the child," said Melissa Webster, who's 8-year-old son William has autism.
She drives all the way from Bullitt County to the east Louisville office.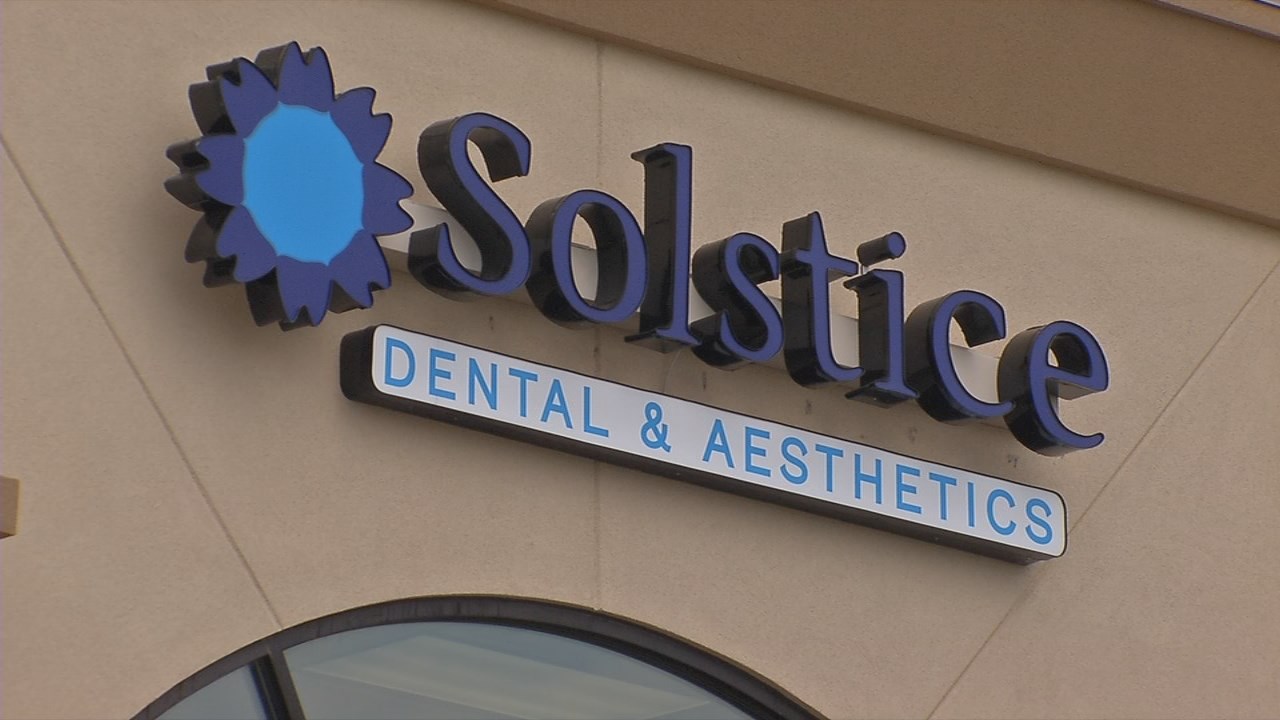 "Even if we get him through the door and he sits on the couch that's progress. That's why we chose this office," said Webster.
Webster says it took six months to get William to sit in the chair, making the drive once a month until William was ready. And she says Dr. Manning didn't bat an eye.
"Even if I was five minutes late and he came in and he fell to the ground and he was upset and he was having a hard time and I was having a hard time and I'm crying, she walks over and wipes a tear off my face and says we'll do it again tomorrow," said Webster.
It's that kind of care and understanding that she'd like to see at other businesses.
"It makes my heart happy that so many people are willing to open up and listen and really try to understand the difficult time that many children, teens and adults have," she said.
Solstice Dental and Aesthetics has earned teal certification, meaning it's an autism-friendly business. And while that's something Dr. Manning is proud of, she wants to extend that understanding to all patients.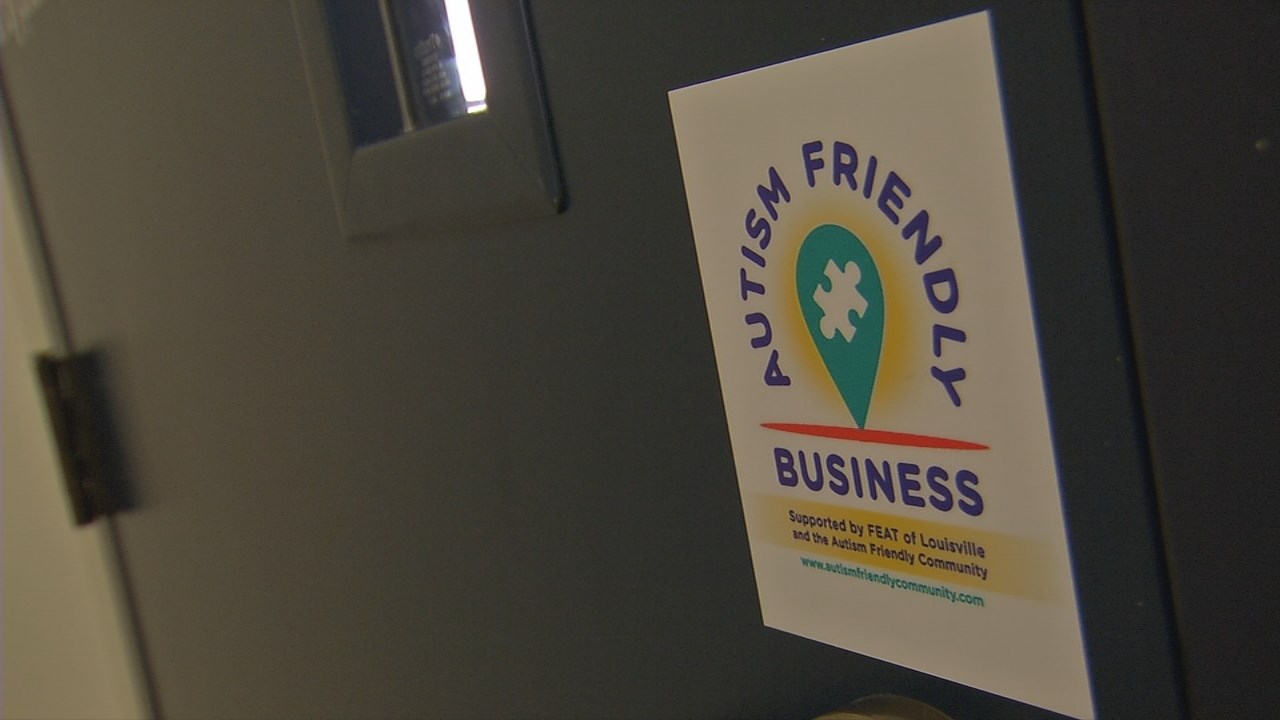 "We always try to look for ways we can help a patient push past those barriers that we have," said Dr. Manning.
Dr. Manning says the Desensitizing Dentistry Program isn't for everyone, but she says she's always willing to try with a new patient.
Solstice Dental and Aesthetics is located at 2301 Terra Crossing Blvd Suite #203 in Louisville.
Copyright 2018 WDRB News. All rights reserved.