LOUISVILLE, Ky. (WDRB) -- She trains at the gym of World Champion Carlos Dixon. She even steps in the ring with heavyweights. But she has no title aspirations. She just wants to work up perspiration.
Rose Triplett, 72, is a grandmother, retired nurse and now, gym mom. That's what they call her at the TKO Top Knotch gym on Breckenridge in Louisville.
When she lost her husband, Rose didn't want to end up just sitting around. She always loved following boxing, so she picked up the gloves herself.
That was six years ago. She didn't know if they would let her in the gym.
"I called the gym and asked them, 'Is there an age limit,' and they said, 'Well you have to be over twelve.' I'm going, 'okay.' I was 66 at the time," she said.
Now she hits the pads and even steps in the ring with the big boys.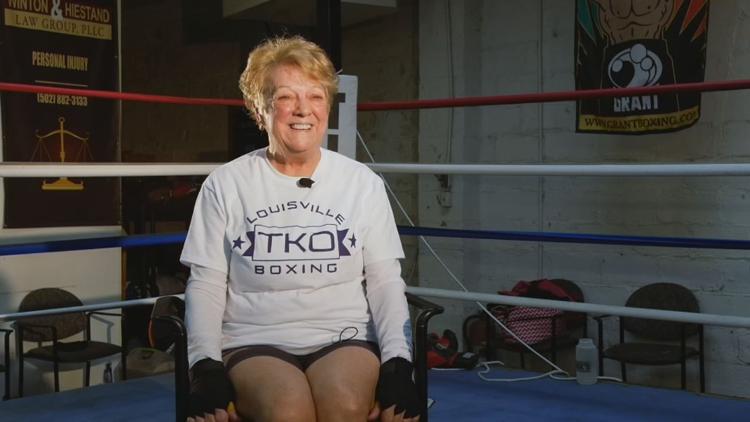 "They don't hit me, but I can hit them as hard as I want, which I enjoy that completely," she said with a laugh.
As a warmup, she does 100 pushups, 100 sit-ups and some elliptical training. Her workouts, which she does three or four days a week, can last 2½ hours. And she rarely gets tired.
"When I leave here, everybody's going, 'I'm exhausted.' I'm going, 'I'm not, I'm ready for more.'"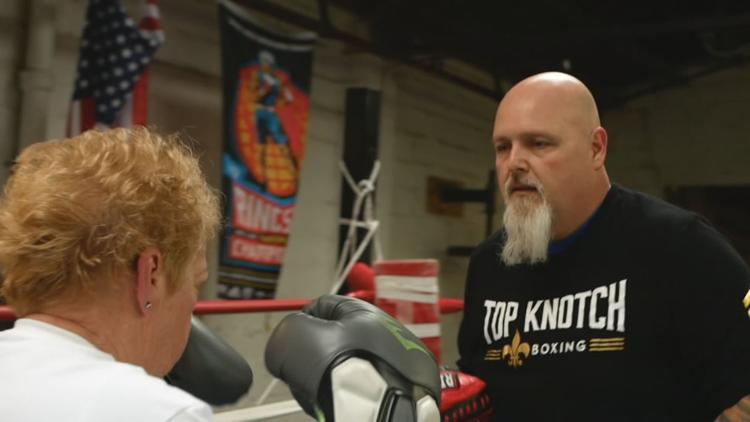 Her trainer, Charles Harp, said if Triplett had started boxing earlier, she would have been a good fighter in the Masters Division for those over 40.
"Her footwork is as good as a lot of my male boxers right now," he said. "She cuts off the ring good. She keeps her hands up."
"She's got twenty years on me and if I'm in half as good of shape when I get to her age, It'll be a miracle," Harp said.
Rose hopes to keep boxing until she's eighty.
"I told Charlie I'd come in here with a walker if I had to with tennis balls on it and still work out if I had to."
But it's the time with her gloves off she loves the most.
"When we all get together and go to the boxing matches or go to breakfast. We all get together. That's what's fun," she said. "Then we come in here and we get serious."
People who meet Rose can't believe she's serious when she tells them what she does to stay in shape.
"They go, 'you do what?' And I'm going, 'I'm a boxer,' and they go, 'noooooo!' Then they'll go, 'You're kind of old,' and I go, 'Yes I am, but it's just a number."
Rose said that age shouldn't keep her out of the ring — or anyone from getting active.
"I would say get off that couch, get in there in the gym and start working. You don't have to box. There's plenty of sports you can do or just workout every day or walk two miles every day."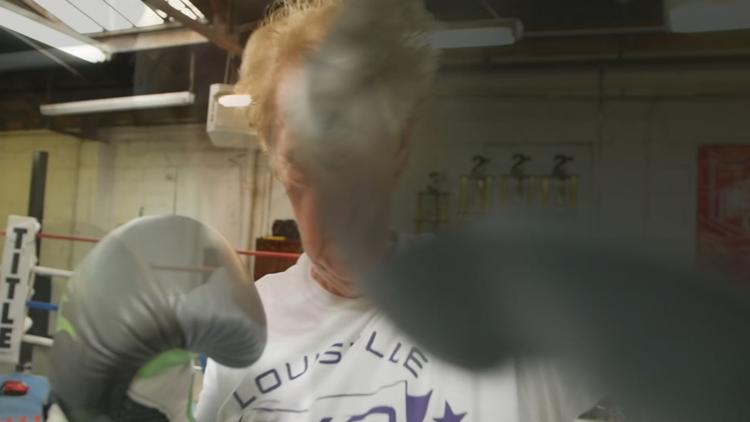 Copyright 2020 WDRB Media. All Rights Reserved.