LOUISVILLE, Ky. (WDRB) -- A new book is uncovering the uncomfortable truths about the origin of Kentucky's state song.
Stephen Foster, a songwriter known as the father of American music, penned "My Old Kentucky Home" in the 1850s. 
It was a minstrel hit. Those were songs performed by white people, in blackface, often depicting a singing slave for an all-white audience.
Most don't know the roots of the song because all of the verses are never really sung and the state changed the lyrics in the 80s to remove racist references to slavery in the part that is most often performed. 
Now, questions such as how it became the state song, why it's sung before the Kentucky Derby, where the myth that it was written here begins and why it's the name of a state-owned home in Bardstown are being answered.
Louisville Historian Emily Bingham is revealing it all in the book "My Old Kentucky Home: The Astonishing Life and Reckoning of an Iconic American Song."
"I'm looking at a cultural structure that told us slavery could be OK, and we could have sentimental, nostalgic enjoyment in a song that's rooted in the most atrocious crimes of this country, and that it's my state song. I do not like that," Bingham told WDRB News.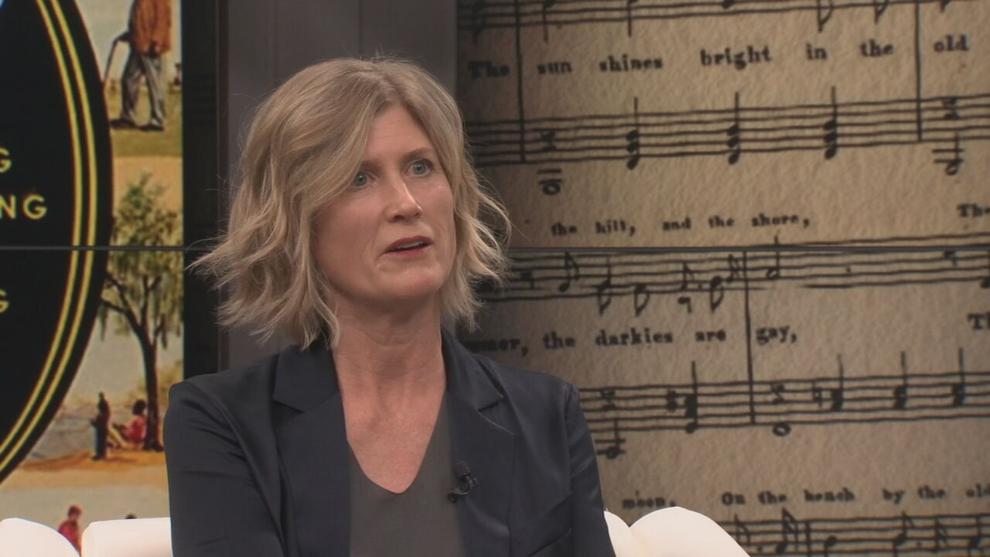 Bingham will take part in a series of public readings and answer questions on her six years of research and the book. The first takes place on Tuesday, May 10, at the main branch of the Louisville Free Public Library at 4th and York in downtown Louisville at 7 p.m. The event is free, but officials are requesting registration.
For more information about the event and to register, click here. For more information about Bingham's book, click here.
Copyright 2022 WDRB Media. All Rights Reserved.