LOUISVILLE, Ky. (WDRB) -- Louisville is nearing a heartbreaking milestone as nearly 100 children have been affected by gun violence in 2021.
According to community activist Christopher 2X, as of Wednesday, 97 people aged 17 or under have been shot in Louisville this year. Many of those victims come through the doors of University Hospital, and 24 of them never made it home in 2021.
2X said the number of kids involved in crime scenes is staggering and record-breaking. All of those impacted by the violence were recognized Wednesday morning at UofL Hospital, where doctors have treated gun violence victims as young as 12.
The health care company has teamed up with 2X's organization, Game Changers, to bring attention to the issue and break the cycle. The two groups take part in the Future Healers program, which helps youth navigate physical, emotional and mental trauma stemming from violence.
It's just one tactic from advocates, survivors and even a surgeons, working together to change the trend. Candy Linear lost her 16-year-old daughter to gun violence.
In July, 16-year-old Nylah Linear, a student at Pleasure Ridge Park High School, was the victim of a drive-by shooting in the Shawnee neighborhood. She died at University of Louisville Hospital.
"We just can't unsee what we saw," Linear said. "I know that even though the doctors couldn't save my daughter, they cared. To see a doctor crying, that meant something to me."
Since then, she has started the Nylah Linear Foundation. The goal is to provide support for herself and other grieving families. Linear also works with organizations like Game Changers and The Future Healers.
"Even though I lost my baby, it's good to see the kids that have survived," she said.
 UofL Health doctors said they know completely stopping the gun violence is a difficult challenge, but it's not an impossible one.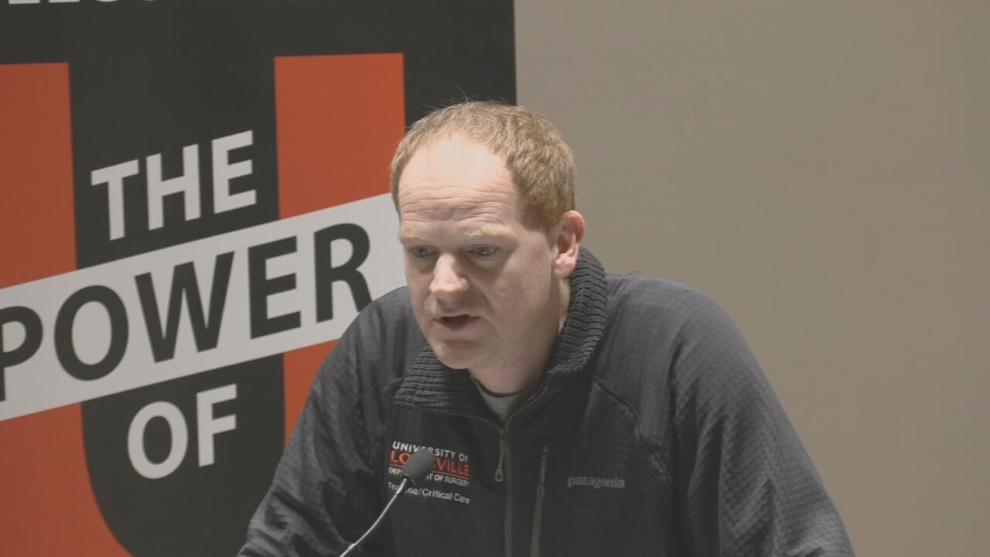 "We've got children in our neighborhoods who go to sleep to the sound of gunfire, who wake up in the morning and think about how they're going to get to school safely," said Dr. Keith Miller, a UofL Health trauma surgeon. "We have children in our community that carry the grief and loss throughout the entire day. And this is unacceptable."
As part of the Future Healers program, the group does things like teaching kids about first aid, mental health and anatomy. They also connect kids with mentors like medical students and other healthcare community members.
Copyright 2021 WDRB Media. All Rights Reserved.