NEW ALBANY, Ind. (WDRB) -- The love John Fogel Jr. has for his mother is as big as a house, and he wants everyone in his neighborhood to see it.
So, for Mother's Day, Fogel spent three weeks turning his New Albany residence into a colorful canvas of pastels and flowers. Sheets of pink, blue, purple and red table cloth are wrapped around his house — held up by paperclips and nearly 20 rolls of packing tape.
Fogel calls it a "house of blessings." It's dedicated to the mothers who have died of COVID-19 and the families of COVID-19 victims. 
"How do you tell people that you love your mother if she is not even here anymore but she is looking down from heaven?" he said.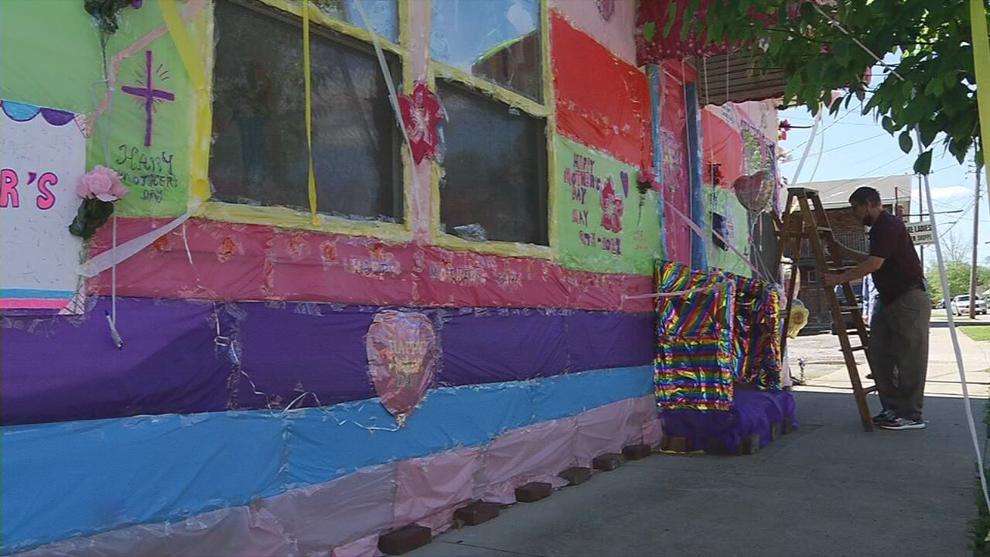 Stickers of flowers and heart drawings surround the home, along with streamers and a "Happy Mother's Day" message spelled out in many pastel colors. A poster hangs in front of the home for people to write messages to their moms as they walk by.
It's a constant work in progress — with no set plan or design — just whatever Fogel is feeling at the time he adds. Markers are never far from his hands.
"Every time I say, 'I am going to get done with the house' and, 'Maybe tomorrow,' I might add something else to it," Fogel said with a laugh. "You just never know what I am going to do."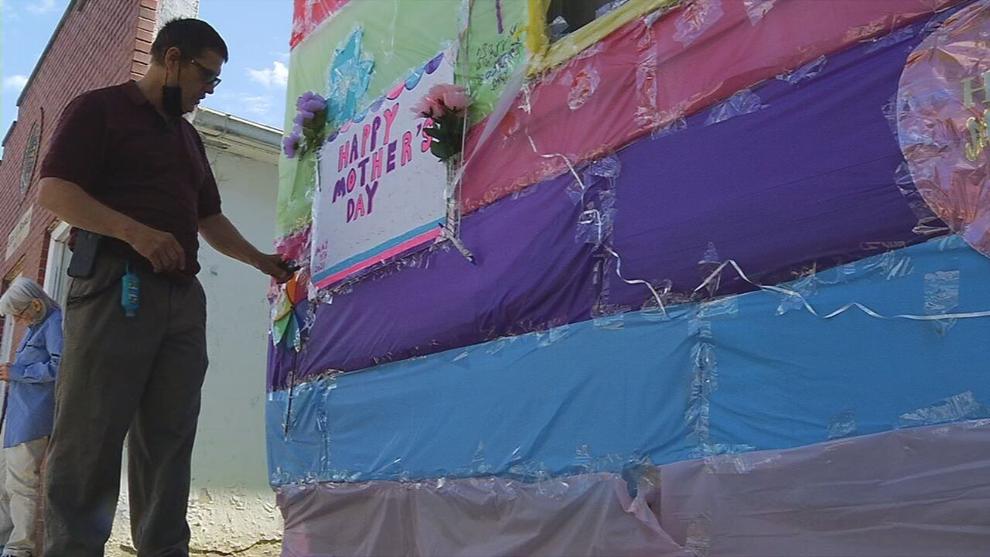 Fogel's appreciation for Mother's Day is hard to not notice. Many people who drive by honk their horns and give Fogel a thumbs up whenever he is outside. 
Everything on the outside of the house has a meaning — from the stickers, to the drawings, to the streamers. This is the first time Fogel has ever decorated his house for Mother's Day, and he hopes others feel how he does.
"One word: joyful," Fogel said with a smile. "Mother's Day is a special day. It's a special day that we say, 'Thank you for giving us birth; thank you for giving us faith; thank you for giving us your love.'"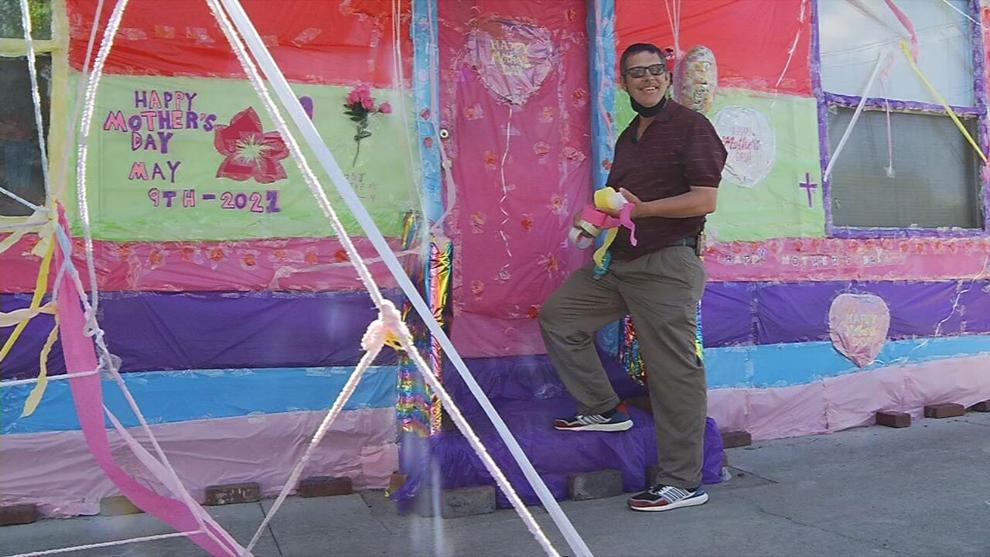 Fogel decorated his house for Christmas in 2020, as well. His next big holiday will be Independence Day.
"It's going to be amazing," he said.
Copyright 2021 WDRB Media. All Rights Reserved