LOUISVILLE, Ky. (WDRB) -- Louisville Mayor Greg Fischer declared a state of emergency for the city of Louisville on Tuesday, ahead of an expected announcement on the state investigation into the death of Breonna Taylor.
In a news release, Fischer's office said he has signed two executive orders.
"The first Executive Order declares a state of emergency due to the potential for civil unrest, which allows him to exercise any of his emergency powers, including those to hire or contract for services, and implementing curfews and other restrictions," the news release states.
The second restricts access to five downtown parking garages and bans on-street parking "in order to provide an extra layer of security for protests in and around Jefferson Square Park."
The news comes after the Louisville Metro Police Department erected barriers around downtown and restricted parking on some streets.
Yet both Fischer and LMPD's interim chief have said they don't know when to expect an outcome from the state investigation into the death of Breonna Taylor.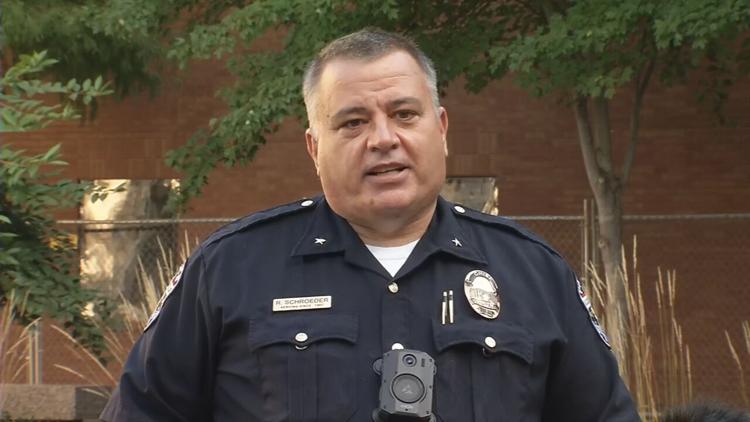 "Let me be clear," Interim Police Chief Robert Schroeder said at a news conference Tuesday morning. "LMPD does not have any information regarding when the attorney general will be making any announcement."
Kentucky Attorney General Daniel Cameron's office has been investigating the fatal March police shooting of Taylor for months, although there has been no official indication if the work is complete or if the findings have been taken to a grand jury. 
Besides concrete partitions that went up Monday night, Schroeder said barricades have been placed around Jefferson Square Park, and access in the area has been limited to pedestrian traffic only. No vehicular traffic is allowed.
The commute downtown today will look different with many streets blocked off to vehicular traffic. I'll have a closure look at the restrictions coming up at noon on @WDRBNews. pic.twitter.com/xvWw2egeUl

— Grace Hayba (@GraceHayba) September 22, 2020
Cars also are restricted from Market Street to Broadway, as well as from Second Street to Roy Wilkins Boulevard. Police said they will work with drivers who need to access those areas.
Entry points to downtown Louisville include:
South 2nd Street and West Jefferson Street
South 9th Street and West Chestnut Street
South 8th Street and West Market Street
South 7th Street and West Broadway
Exit points to downtown Louisville include:
South 9th Street and West Jefferson Street
South 2nd Street and West Chestnut Street
South 3rd Street and West Market Street
South 4th Street and West Broadway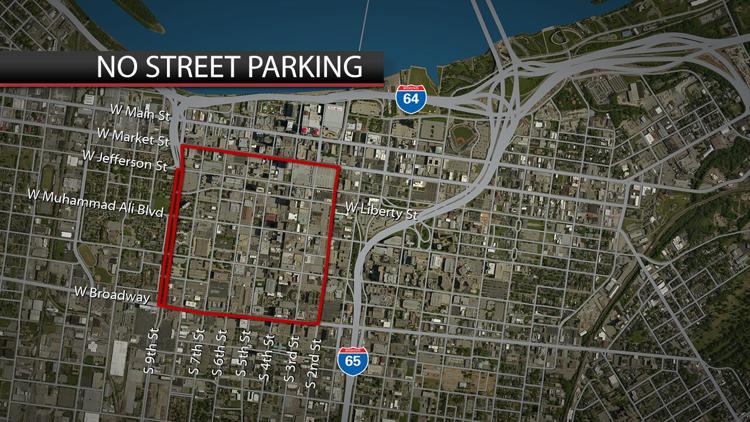 Schroeder said police will restrict access to some downtown Louisville parking garages later today.
"In the community we've all heard the rumors," he said. "We all know something is coming. We don't know what it is. And quite frankly, I hope, we hope that all of this is simply not needed. That it will be a peaceful situation."
He apologized for the short notice for the downtown restrictions, but said they are "by no means meant to be a lockdown" of the area.
"I can certainly understand how members of the public can feel that way," he said. "But that is certainly not our intention."
He said the barricades and restrictions were put in place after police watched other protests and demonstrations that have been occurring in other parts of the country. He said the decision to restrict vehicular traffic was made after police saw attacks against vehicles in other protests nationally.
"That is certainly what we're thinking about," he said.
When asked about the possible police use of tear gas in future demonstrations, Schroeder pointed to a recent policy change in which only the acting chief and the chief's designee can authorize it.
Schroeder said it would only be used in response to situations like violent activity, serious property damage, or gunfire. In the case of gunfire, Schroeder said officers in the field would have the option to authorize the use because it would require a quick decision.
"We just ask that people bear with us as we go through these unprecedented times," he said.
Copyright 2020 WDRB Media. All Rights Reserved.