LOUISVILLE, Ky. (WDRB) -- At 26th and Broadway, the sights, sounds and even the smells are so familiar.
There's the strong smell of hickory smoke from a row of well-used pits. There's the constant hum of traffic on the fairly busy roads. And there are the reminders of pain everywhere: bouquets of felt flower and bundles of balloons.
Will Pitts knows the pain well.
"Unless you feel it, you don't understand it," he said. "And to feel it time and time again, you never become numb to it."
Early Saturday, Pitts lost another friend to another shooting in the area. Police said they found two men shot near the nearby Dino's Food Mart: One should survive, but the other — Marvin McAtee — did not.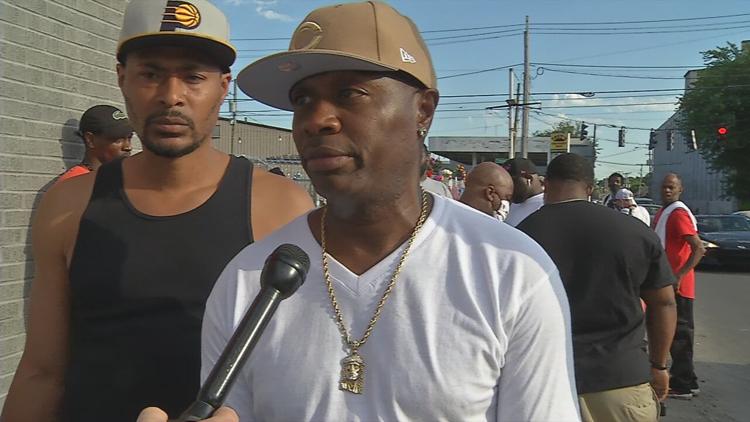 "He will live on through many," Pitt's, his friend, said Sunday afternoon. "The spirit, you know, is sometimes greater than the flesh."
For Pitts, the pain is familiar because of what happened near the same intersection in June. Just feet from where Marvin McAtee died near the sidewalk of Dino's, his uncle, David McAtee, was shot and killed at his barbecue restaurant across the street. According to the state, McAtee was shot by the Kentucky National Guard when Louisville Metro Police officers and guardsmen tried to disperse a crowd at Dino's Food Mart. The state has said guardsmen were returning shots fired by McAtee, but family members dispute that.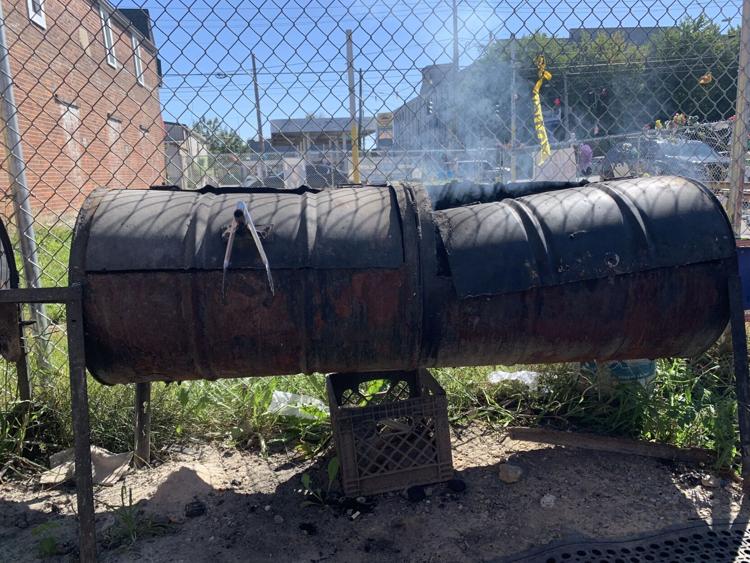 It was Marvin McAtee who tried to keep his uncle's barbecue restaurant going and family together after the loss.
"All I can do is hope and pray that I raise my kids and grandkids right, and they look at me as a leader," he said in an interview with WDRB News after the killing of his uncle.
Now, with Marvin McAtee gone too, Pitts said it's time for change.
"The strategies that LMPD and everybody got in place obviously don't work or we wouldn't be sitting here talking about the largest amount of murders in Louisville, Kentucky, history," he said.
As the city tries to close Dino's after a history of problems, Pitts doesn't think shutting it down is the answer either. He said a bigger solution is needed to cure the familiar pain.
"Enough is enough," he said deliberately. "We've got to look within ourselves and say, 'We're harming ourselves. There's no way we can grow and take it to the next level if we're killing ourselves off too.'"
LMPD has not released any information about a possible motive or suspects related to the latest shooting. Pitts wants anyone with any information about this homicide or others to come forward.
Copyright 2020 WDRB Media. All Rights Reserved.