LOUISVILLE, Ky. (WDRB) -- Tucked away on Main Street between the Frazier History Museum and the big Slugger bat, Louisville's newest museum cuts to the root of African American history.
"It's a story that needs to be told," said Lamont Collins, the founder of the museum. "It will blow your mind."
The Roots 101 African American Museum is a journey through time with a look at art, culture, history, service, music, sports and entertainment. 
"It's called Roots 101 because in higher education, the first classes you take is a 101," Collins said. "So each journey is educational journey from the bottom to the top."
One display depicts an African warrior queen that was done in the 14th Century.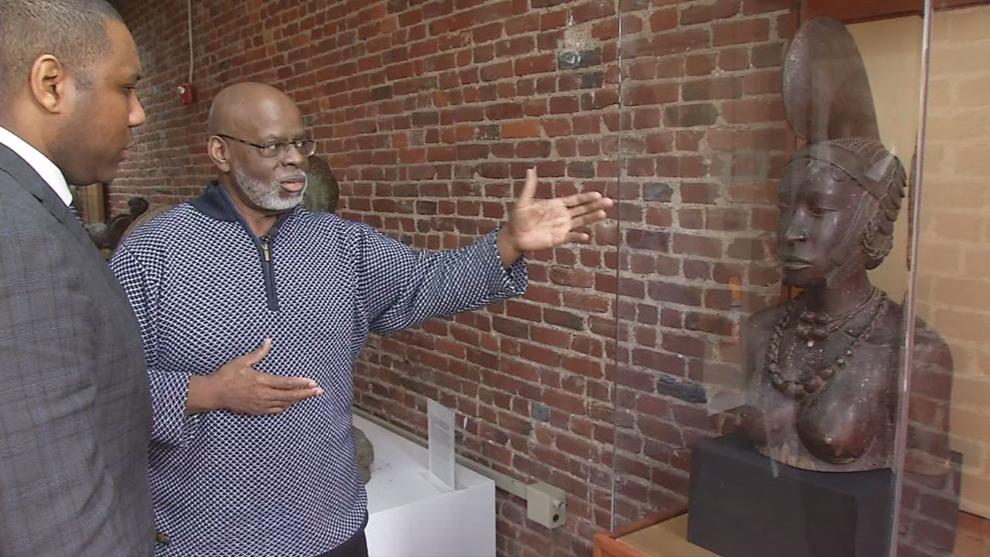 "That gives you an idea how deep and rich African history is, not just to America but to the world," Collins said.
Architectural Digest named Roots 101 one the 20 best new museums in the world. But it's not open to the public yet. There are only private tours.
"Right now, it's funded by the community," Collins said. "We have not gotten the support we thought we would get by this time from corporations."
Collins hopes to raise $150,000 in his Legacies Matter event Thursday night, enough to open to all by May and build out the first floor for his signature piece, an interactive exhibit taking guests from Africa to America and freedom through the Underground Railroad, he said.
Roots 101 African American Museum
"This is a critical fundraiser," he said. "We want to be able to launch into what we need to go forward."
It seems Louisville's newest museum has reached an important day in its own history. To donate, click here.
Related Stories:
Copyright 2020 WDRB Media. All Rights Reserved.