LOUISVILLE, Ky. (WDRB) -- A new justice movement grown through social media planted roots Friday in Louisville in an effort to address the barbaric act of slavery and repay the ancestors of those who were shackled and abused generations ago. 
Saint Stephen Church and Simmons College of Kentucky are hosting the inaugural American Descendants of Slavery (ADOS) conference, which brought more than 2,000 people to Kentucky from across the country
"We built the country as slaves — or our ancestors did — and we've been suffering from that accrued disadvantage that stems from there," said Yvette Carnell, a political analyst and leader of the ADOS movement. 
The group is pushing for federal reparations for the harm caused by slavery. The conference comes as H.R. 40, a measure meant to study and develop reparation proposals to "address the fundamental injustice, cruelty, brutality, and inhumanity of slavery in the United States..."
Nothing has happened with the legislation since a committee hearing in the U.S House of Representatives in June. 
"We've always talked about 40 acres and a mule," Carnell said. "We've always had the conversation, but we've never really anchored ourselves in terms of consistent advocacy."
This year marks 400 years since the first African slaves were brought to what is now the United States, yet the topic of reparations is polarizing to some in the nation, even in the black community. 
Harvard professor and activist Dr. Cornel West joined a list of high-profile presenters at Friday's event.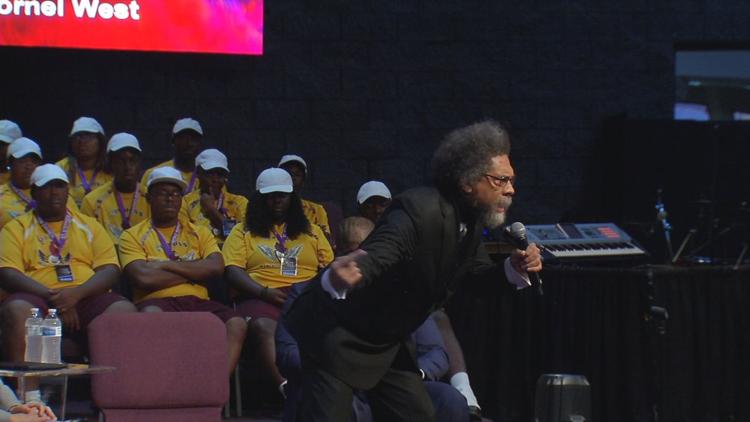 "I think what the public needs to know is ADOS is a movement led by folk who love black people, and especially black poor and working people, who's suffering has been rendered invisible, whose suffering has been normalized." West said. "We're talking about something moral. It's the integrity of the struggle, not only whether you can achieve it at this moment, maybe, for your grandchildren and great-grandchild."
Social worker De-Ann Lott, who traveled to the conference from California, said she sees the scars black people still hold from slavery.
"The historical trauma and issues that continue to plague the community — wealth issues, health issues, mental health issues — they're all connected," Lott said.
ADOS organizers put forth a "Black Agenda," which includes more federal lending to black-owned businesses, substantially increasing funding for historically black colleges and universities and direct payments to descendants of slaves.
The movement is both economic and political, and there's a reason it rests in Kentucky.
Kentucky U.S. Congressman John Yarmuth chairs the U.S. House budget committee. He attended the morning session.
"Until we convince a significant portion of the country that it is justified and make them comfortable with it and make them understand that just because they didn't own any slaves themselves doesn't mean they're innocent of the institutionalized discrimination that has led to disparity in wealth, it doesn't matter how the money is processed because it won't be coming," Yarmuth said.
U.S. Senate Majority Leader Mitch McConnell was not in attendance. McConnell made stance clear in June following the House subcomittee hearing on reparations.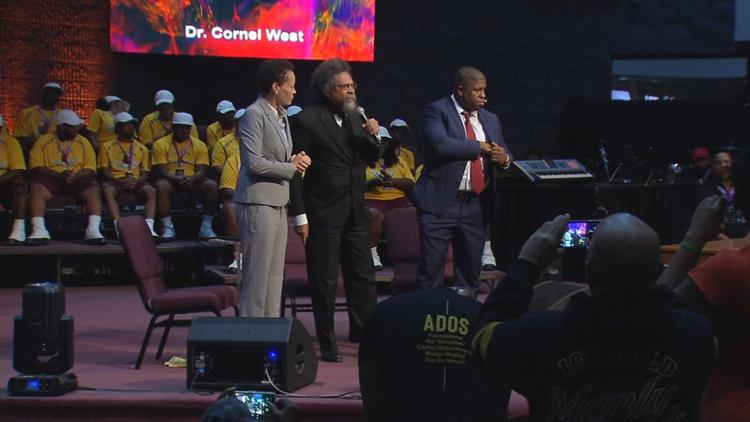 "I don't think reparations for something that happened 150 years ago for whom none of us currently living are responsible is a good idea," McConnell told reporters in response to a question about whether reparations should be paid or a public apology should be made by Congress or the president. "We've tried to deal with our original sin of slavery by fighting a Civil War, by passing landmark civil rights legislation. We elected an African American president."
Organizers hope those who attend the conference return to their communities and drive a public conversation that fosters better understanding.
"This is more than a pep rally," Lott said. "It is really a defining moment."
The ADOS conference wraps up Saturday.
Copyright 2019 WDRB Media. All Rights Reserved.