LOUISVILLE, Ky. (WDRB) -- Young adults in Louisville between the ages of 16 and 24 have a new resource for career and educational assistance. It's called "The Spot: Young Adult Opportunity Campus," a collaboration between KentuckianaWorks and Goodwill Industries of Kentucky. 
"The Spot," housed on the campus of Jefferson Community and Technical College in downtown Louisville, was created to help young adults "REimagine" their futures by overcoming trouble with the law, homelessness and other issues.
Mayor Greg Fischer and Metro Councilman Jecorey Arthur helped cut the ribbon Monday at the new facility.
"The No. 1 way to break the cycle of poverty is a post-secondary degree or a credential," Fischer said.
Arthur said where he grew up, many don't feel like they have options.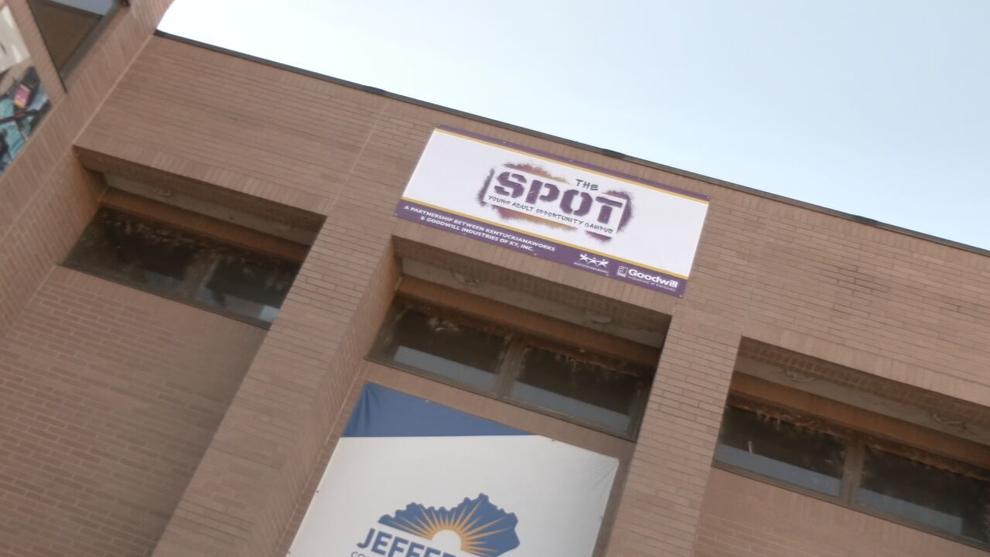 "When you grow up where I grew up, when you live where I lived, you feel like you're lost. You feel like you have nothing. This is something," he said. "So please, your homework today and beyond is to plug The Spot."
The Spot was created to help young adults make positive changes. Dennis Ritchie, senior director or reentry and young adult services at Goodwill Industries of Kentucky, said they're trying to create something special.
"What we want to do here is develop a culture where this is a safe place and it's known on the street as 'The Spot,' and the young adults want to come here and hang out," Ritchie said.
At "The Spot," young adults will get help from a variety of programs that provide things like job placement, education and even housing assistance.
The Spot includes several second-chance programs like REimage. The programs are funded by Kentuckiana Works, Goodwill Industries of Kentucky and federal grants.
To learn more about The Spot, click this here. 
Related Stories:
Copyright 2021 WDRB Media. All Rights Reserved.