BARDSTOWN, Ky. (WDRB) -- Thursday marks four years since Tommy Ballard was shot and killed while hunting on his property in Nelson County.
There are still no answers in his death and still no end to the pain Ballard's widow, Sherry, feels every day.
"When his anniversary comes around, it is always a very hard day for me physically, emotionally," Sherry Ballard told WDRB News on Wednesday. "What my grandkids have had to go through is very hard for a grandmother to accept."
Each year, friends and family attend a special ceremony remembering Tommy Ballard, but due to COIVD-19, a smaller, regularly scheduled mass will be dedicated to him at the couple's church Sunday.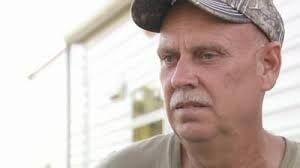 The mass will wrap up another emotionally difficult year for Ballard. In July, remains of a woman were along the banks for a river in Nelson County, sparking hope it could be the Ballard's daughter, Crystal Rogers. But four months later, there are still no major breaks in that case.
Ballard said now that the FBI is working Tommy's and Crystal's cases, a burden has been lifted off her shoulders.
"The waiting is terrible," she said. "Your emotions are just everywhere, and you are waiting day by day to see what is going to happen."
The main suspect in her daughter's disappearance, Brooks Houck — Roger's boyfriend at the time — has been under close watch. The FBI raided his home over the summer and removed items, but Houck has not been arrested in this case.
Ballard firmly believed her daughter's disappearance and husband's death are connected, and she believes an outcome will happen soon.
"Just because things are quiet doesn't mean this is going away," she said. "They are working very hard and building a good case."
There is currently a $100,000 reward for an arrest and conviction in Crystal's disappearance and a $20,000 reward so far for Tommy's case.
As the mystery into her husband's death now enters its fifth year, Ballard is confident many more answers will known.
"In 2021, I am expecting to see justice for my family," she said. "I will be very surprised if it doesn't happen then."
If anyone has information into the disappearance of Crystal Rogers or the death of Tommy Ballard: 1-800-CALL-FBI (1-800-225-5324).
Copyright 2020 WDRB Media. All Rights Reserved.