HUNTINGBURG, Ind. (WDRB) -- There's a reason baseball players are called the boys of summer. When the sun bears down, they brush off the dirt and turn up the heat.
On a field in southern Indiana, it's never been just about the boys. Women put the ball park on the map.
"It almost seems like it was yesterday, when it was filmed," Mike Eubelhor said.
He's talking about "A League of Their Own," a classic 1990s movie set in the post-World War II era. A pro all-women league called the Rockford Peaches pops up in the Midwest. Tom Hanks was the coach. Madonna and Geena Davis were part of the team. Most of the iconic scenes and lines, including "there's no crying in baseball," were filmed at what's now known as League Stadium in Huntingburg, Indiana.
"It was a really unique, fun time in our community," said Eubelhor, who was in the stands during filming, along with just about everyone else.
"The whole town was involved."
They all ended up being a part of a cinematic classic. The story about how it happened starts with a bold mayor.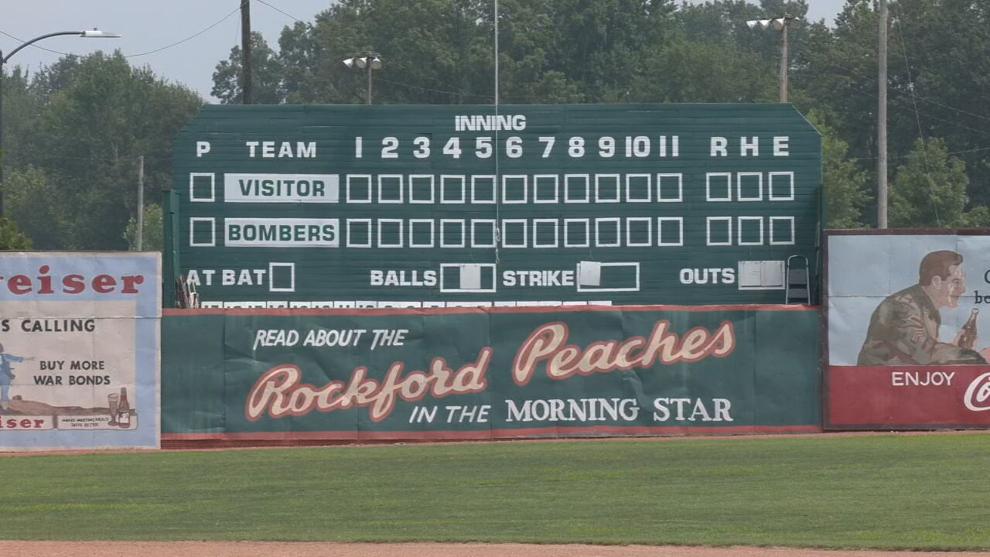 "She went uninvited to a meeting in Evansville because she heard that Columbia Pictures was going to look at Evansville," Eubelhor said.
As he recalled, the mayor said: "You need to come up and look at the stadium here in Huntingburg."
Filmmakers listened. Still, it needed that Hollywood touch.
"They added actually about 1,500 seats," Eubelhor said.
Filming went from July to Labor Day in 1991. It's no secret the movie was big hit when it was released in 1992 and continues to leave an impact today.
The stadium is pretty much as it was in the movie for Dubois County Bombers games. Every player wears old school baseball uniforms, and there's a hall of fame of sorts under the stands, complete with costumes, lockers and props from the film.
"Many people come here every year just to visit it," Conner Oxley said.
Maybe even more soon. Eubelhor — now a managing partner of the Bombers — and others are trying to get Major League Baseball to play a game there. It would similar to what the MLB is doing in August at the Field of Dreams in Iowa.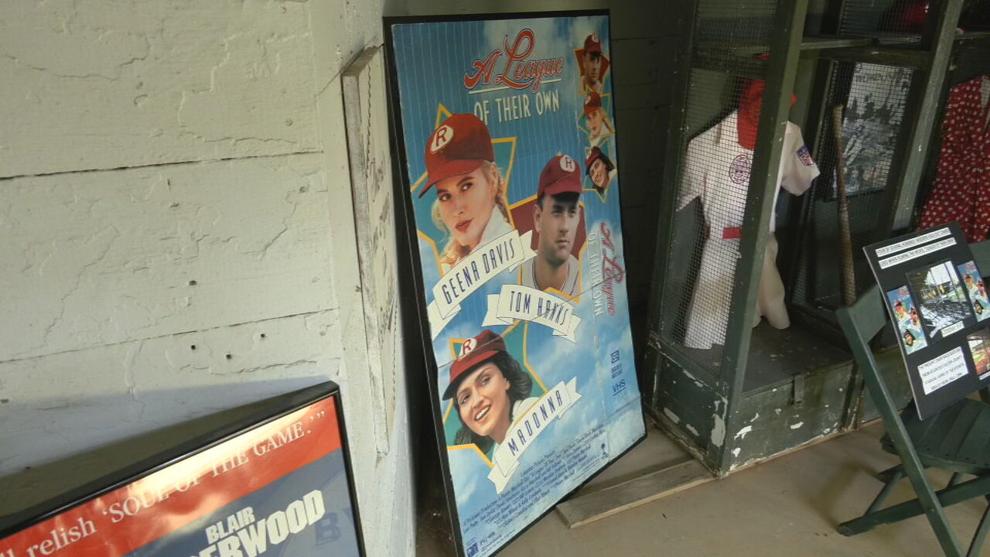 "We want to capture some of that enthusiasm," he said.
Just like a play at the plate, it sounds like it's getting real close.
"We're working on it, let's just say that," Eubelhor said with a smile.
It could be another blast from the past that could make for another really big day talked about years in southern Indiana.
Copyright 2021 WDRB Media. All Rights Reserved.