LOUISVILLE, Ky. (WDRB) - There is a manhunt underway for a missing one-armed mannequin named George.
Joe Blades has had his mannequin for 25 years. A friend had given him the mannequin as a joke, but for some reason, Blades could just never get rid of him. He wanted to share the joy George gave him with everyone else.
"He's like part of the family. Everyone knows him," Blades said.
Blades discovered his beloved mannequin was stolen right from his front yard Monday morning between 7 a.m. and 11 a.m. George was last seen near Blades' garden wearing a white collared shirt, a cowboy hat and playing a homemade guitar.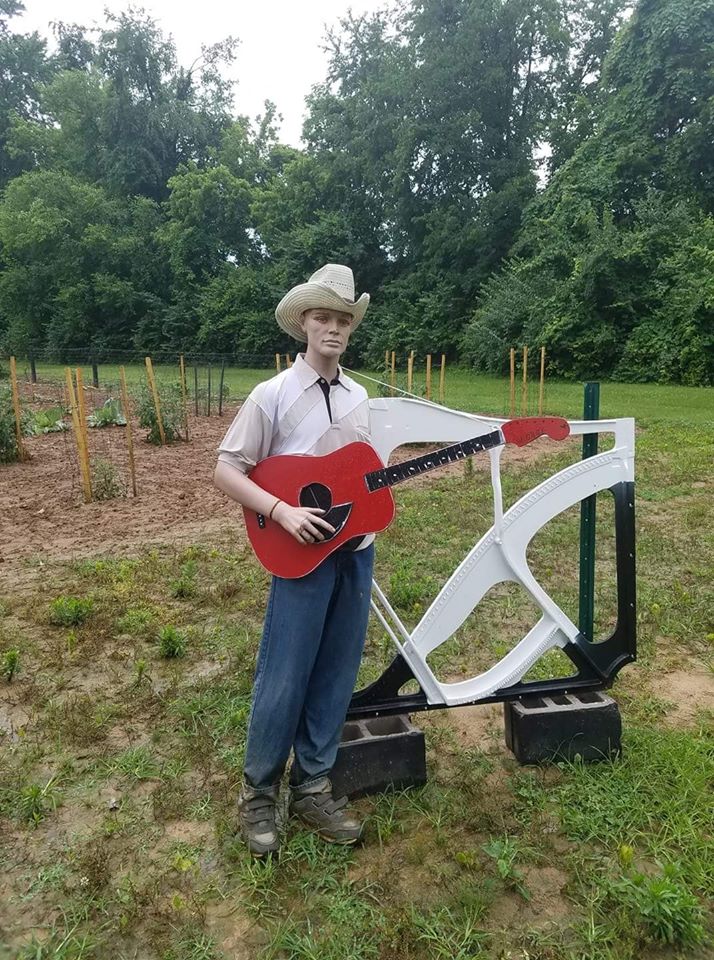 Now there is nothing to see in Blades' yard on Taylorsville Road, and the community has taken notice.
"He was not just a mannequin, he was a person to all of us. We love George," said Kim Reed who posted on Facebook about the missing statue.
For the last five years, every two or three weeks Blades dressed George in a different outfit and put him in a different spot around the yard doing things like gardening, beekeeping, painting and playing the guitar.
"It was always an adventure to see what he was up to next," said Kim's husband, Steve Amshoff.
Blades said cars drive by honking, waving and occasionally they pull into the driveway and have a conversation.
"It's sad because they stole the mannequin from me," Blades said. "But they stole the joy of thousands of people who drive by and see where he's been moved from one place to the other."
All he wanted George to do was put a smile on people's faces. He has received dozens of letters over the years thanking him for the laugh. Most people did not know Blades and would address the letter to "the family with a sense of humor" or "the Mannequin's."
He even received a card from a Pennsylvania family who was passing through town. George even gets gifts in the mail, like shirts and gift cards for new clothes.
"It just makes your day knowing you're doing something as simple as a mannequin and people enjoy it," Blades said.
Now, he and the community just want to bring the local celebrity home and make Blades' family whole again.
"Someone ruined the fun that everyone else was enjoying," Amshoff said. "We want to get George back home."
"It don't feel right. I miss him," Blade said. "There will never be another one to take his place because he's been around for so many years."
Blade did file a police report. He hopes whoever stole George, will simply return him to his home.
Copyright 2018 by WDRB News. All rights reserved.