RICHMOND, Ky. (WDRB) -- Human remains recovered in a search of property in central Kentucky on Thursday have been identified as that of a missing Kentucky mother.
The state medical examiner's office said the remains are Savannah Spurlock. The 22-year-old went missing on Jan. 4 after a night out at The Other Bar in Lexington. She was last seen on surveillance video leaving the bar with three men.
The exact cause of her death has not been released.
Kentucky State Police arrested 23-year-old David Sparks early Thursday after the search of a property near Lancaster, Kentucky, that belongs to his relatives. Sparks has been charged with abuse of a corpse and tampering with evidence. He is being held in the Madison County Jail.
No charges have been filed against the two other men seen with Spurlock, according to KSP Trooper Robert Purdy. 
Purdy said the uncovered remains were badly decomposed. The search of the property was prompted by a report of a foul odor by the owner of the home in Garrard County. An arrest report for Sparks said items were found with the remains that were connected to a missing person case.
According to Purdy, police searched the property where Spurlock was found once before in February but did not find the mother's remains. Police are now tasked with determining when Spurlock's body may have been placed there.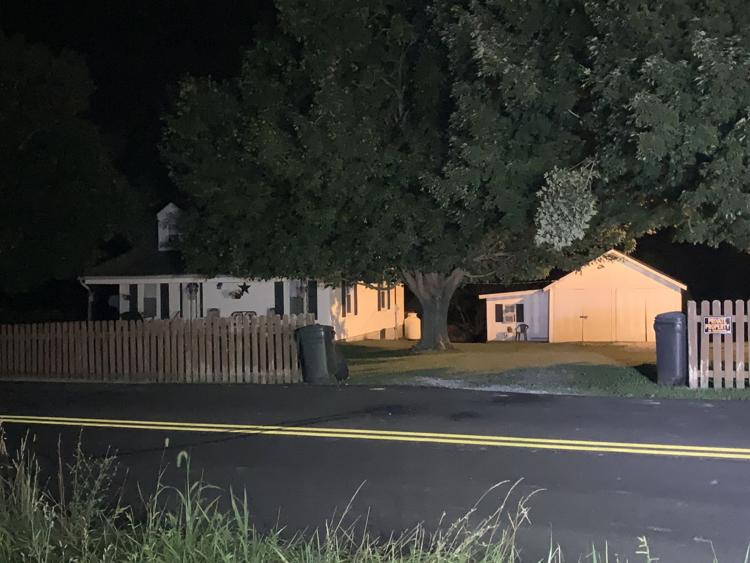 "I don't believe there was any indication that she was placed there recently," Purdy said during a news conference Thursday in Richmond, Kentucky. 
On the night she disappeared, Spurlock FaceTimed her mom when she got in their car with the men to say she was fine and would be home in the morning. She never returned.
After the remains were identified Thursday, Spurlock's family took to Facebook live to offer a statement. 
Volunteers spent months looking for Spurlock, who gave birth to twins in December. She also had two older children.
Related Stories:
Copyright 2019 WDRB Media. All Rights Reserved.