FLOYDS KNOBS, Ind. (WDRB) -- Neighbors in one Floyd County neighborhood reported a rash of car break-ins late Sunday and into early Monday morning.
The thieves were caught on security camera ransacking cars, and it's happening in other southern Indiana communities too.
When Jean Best woke up Monday morning to find her truck door open, she figured her husband just forgot to close it.
"Then when I got in, the glove compartment was open, things were kind of pulled out of there," Best said. "It's an unsettled feeling that you think people are on your property right outside your door."
Best's neighbor shared surveillance video with WDRB News that showed the break-ins.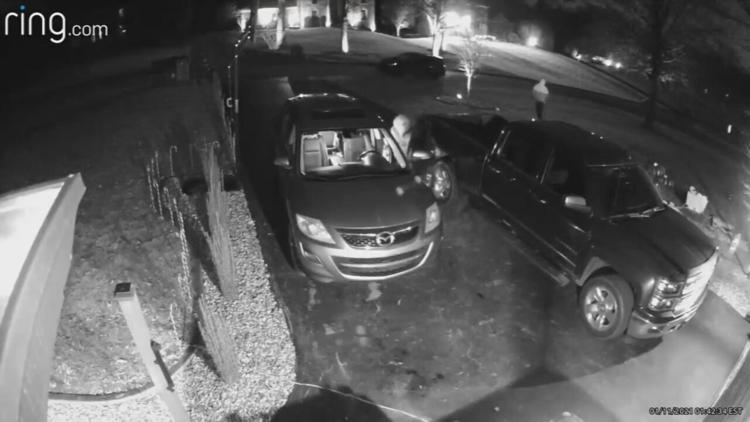 "You just saw two male figures," said Best, describing the video.
The thieves hit several other cars in the Spring Farms area of Floyds Knobs. One neighbor said they ransacked his truck, throwing his belongings on the ground. It's something police in Jeffersonville are seeing too.
"We try to share information with each other to solve these crimes," said Det. Josh Schiller, with the Jeffersonville Police Department.
On Jan. 5, Eastbrook Manor neighbors reported similar crimes. Multiple neighbors shared video of shadowy figures checking for unlocked cars. One even looks straight at the camera.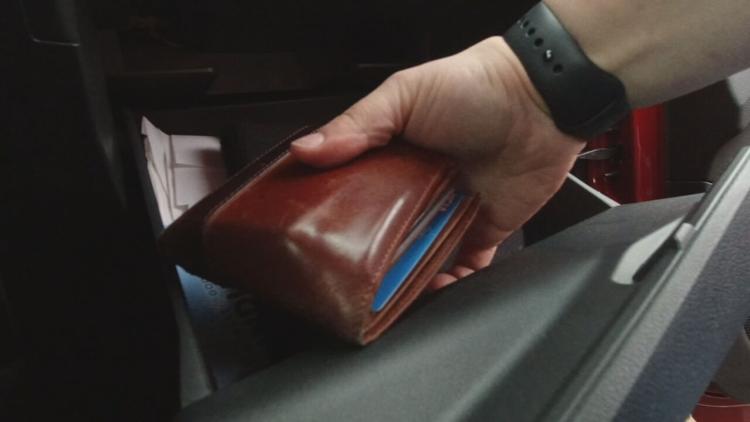 "The quality of a lot of these cameras have really gotten better over the years. There's occasions we can get license plates off them, suspect descriptions, you can see how many people are maybe doing this, which direction they come from," Schiller said.
When it comes keeping your valuables safe, police have some advice.
"Sometimes you forget to lock your car, it happens, but it's just a reminder to limit those opportunities for people who may want to take advantage of others," said Schiller.
As for Best, she says she'll be more careful in the future.
"We'll keep that truck locked for sure," she said.
At this point, the Floyd County Sheriff's Office doesn't have any suspects. Police say to give them a call if you think you've been hit by thieves, or if you have any video that caught them in action.
Copyright 2021 WDRB Media. All Rights Reserved.