SIMPSONVILLE, Ky. (WDRB) -- From burning buildings to car accidents, volunteer firefighters answer the call for free. But these days, there is a growing problem that could lead to dangerous delays for some local fire departments.
Simpsonville is one of those communities. Like most small towns, Simpsonville relies on volunteer firefighters to staff the local fire department. In the last few years, there has been a decline in the number of volunteers, but the community and need continue to grow.
Cody Wuetcher, who started in December 2015, is a Simpsonville Fire & Rescue volunteer firefighter.
"I fell in love with the place and knew that this is what I wanted to do for a living," he said.
That love led to the Louisville Fire Academy and a career change. He's now also a professional firefighter for the city of Shively.
Like most volunteer firefighters, when he's not working his full-time job, Wuetcher is on-call in the community where he lives.
"When we get a call, if I am available, I'll make it," he said. "I'll help these guys as often as I can."
And Simpsonville will take all the help it can get. Recently, the department put out the "Help Wanted" sign near The Outlet Shoppes of the Bluegrass.
"We'd love to have 20-30 show up," Simpsonville Fire & Rescue Chief Ronnie Sowder said. "It is an epidemic that is statewide." 
Sowder said all of the Shelby County fire departments need help.
"Shelby County is about 386 square miles. We depend heavily on volunteers to make those calls — when you're calling 911 for service," he said.
So far, there have not been many calls from interested people, but the department is renovating and making room anyway.
"We just want to make sure we are adequately staffed and providing the fire protection that the citizens deserve and what they need," Sowder said.
Sowder said the need has grown with the community. He's also a full-time firefighter with Shively, so he's not asking anyone to do what he's not. He said despite more than 20 years on the job, he continues to work because his community needs him.
"I could have retired a year and a half ago," he said. "When I retire, I'll have to retire from here also and wouldn't be able to come back as a volunteer for two years. And our community needs as many volunteers as it can possibly get."
"Chief sat everybody down and said, 'We're really shorthanded, so make as many as you can,'" Wuetcher said.
And that's why Wuetcher will continue answering the call on his days off.
"You know, this is my community too. I live here," Wuetcher said. "These people call us because they're having an emergency. It's our job to go and help them."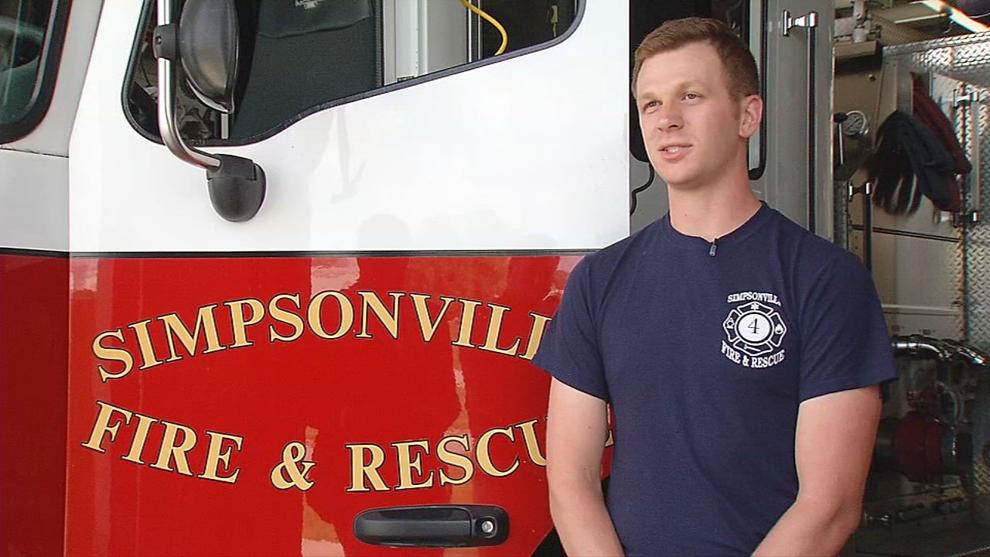 Simpsonville Fire & Rescue will also be adding at least two full-time firefighters in the near future.
If you would like information about becoming a volunteer firefighter in Shelby County, you can call (502)-722-5617. 
Copyright 2019 WDRB Media. All Rights Reserved.