LOUISVILLE, Ky. (WDRB) -- The southern Indiana community has come together to help save struggling small businesses during the pandemic.
One Southern Indiana partnered with local governments and groups such as the Caesars Foundation of Floyd County, the BlueSky Foundation, and the Community Foundation of Southern Indiana to create a loan fund to help businesses in need. Private and anonymous donors also helped build the fund.
The effort raised more than $1.1 million and loaned money to more than 120 small businesses in Floyd and Clark counties.
"The No. 1 thing we knew that they were going to need is cash flow, especially if they were forced to shut their doors," 1si President and CEO Wendy Dant Chesser said.
Small businesses such as Donum Dei Brewery in New Albany, got hit hard by the pandemic, as shutdowns all but eliminated revenue. 
"This is challenging in a way that I have no control over," owner Richard Otey said.
Through the loan program, businesses ranging from restaurants to clothing boutiques were given forgivable or no interest loans, depending on their need. 
Otey said the loan was a lifeline that helped ease the pandemic's burden.
"It was a huge relief," he said.
The money helped him keep his doors open — and the beer flowing.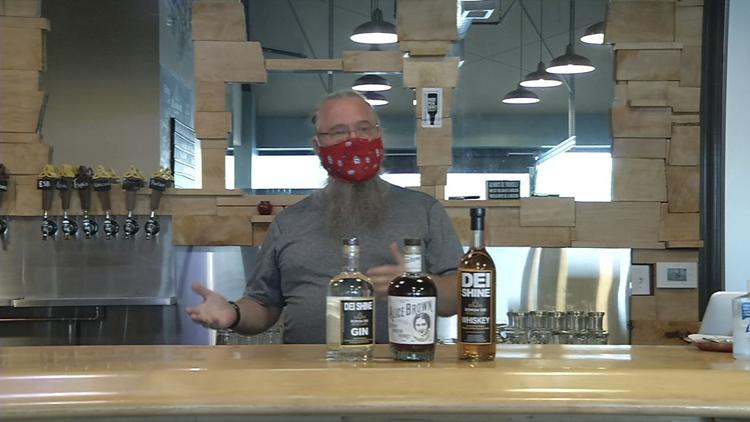 "That gave us the confidence to know that, hey, we can stay open, we can do this, we can keep people in employed," Otey said.
The community came together to support small businesses now, so that they can remain strong in the future.
"We didn't ask specifically if this was the savior for many of these businesses, but I have to imagine if it didn't save them, it definitely made their road a little bit easier," Dant Chesser said.
Copyright 2020 WDRB Media. All Rights Reserved.