LOUISVILLE, Ky. (WDRB) -- The state of Kentucky is taking over Louisville's Youth Detention Services, and changes are coming to the whole system.
Metro Council cut the cost of running the juvenile jail, just one of the many culprits of a budget crunch. On Thursday, city, state and community leaders discussed how the transition will work.
Starting Jan. 1, when teenagers are picked up, police officers will take them to meet with a court designated worker. If it's decided the teens should be detained, the officer will take them to the state's existing Audubon Youth Development Center on La Grange Road.
There will be 10 beds, and teens won't stay longer than 48 hours. Right now, this facility is getting a facelift.
"We have some minor construction being completed and some upgrades involving camera systems," said Denny Butler, commissioner of the Department of Juvenile Justice.
If the teens need to be detained long-term, they will most likely be sent to the detention center in Adair County, which is getting a new update as a result. The state is trying to make it easier for those teens to keep in touch with everyone at home, adding Skype in an attorney room to be used for "family connections," Butler said.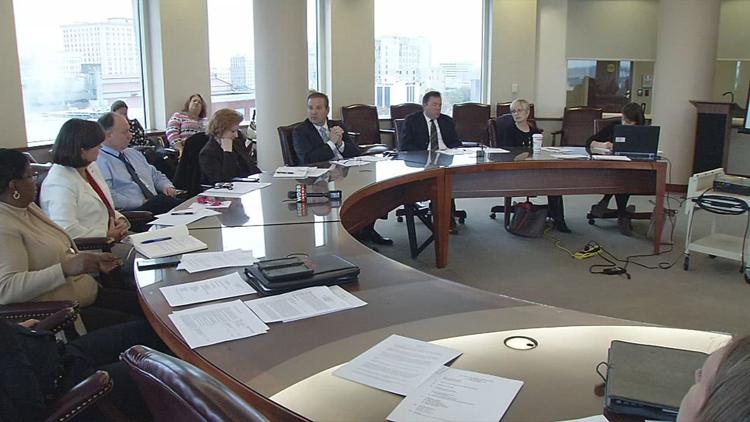 For the 30 kids currently housed in Louisville, some will turn 18 and be turned over to Metro Corrections before the end of the year. The rest will transition to the Audubon Center or Adair County.
The state and the city are still trying to figure out how the logistics will work to transport kids from Louisville to other counties. The plan right now is to create a dedicated transportation team.
Related Stories:
Copyright 2019 WDRB Media. All Rights Reserved.