LOUISVILLE, Ky. (WDRB) -- Louisville's Youth Detention Services currently houses 42 kids at its downtown facility. But if they're not released by Jan. 1, they'll be moved to one of seven detention centers across the state.
And for any teenager arrested after Jan. 1, the entire process is changing.
It currently costs the city about $9.7 million per year to run the juvenile jail. The state pays per diem based on the number of teens, but over the years, that amount has declined. Last year, the state reimbursed the city only $1.6 million.
So Metro Council decided to cut that cost out of its budget, a casualty of trying to fill the $65 million pension gap. And now, it's reinventing the system.
On Thursday, for the first time, city, state and community leaders met to explain how this will work.
"I think it's more than fair to say that no one in this room is excited about this," said Ellen Hessen, deputy mayor of Metro Louisville. "All the participants in this system have recognized that this is our new reality."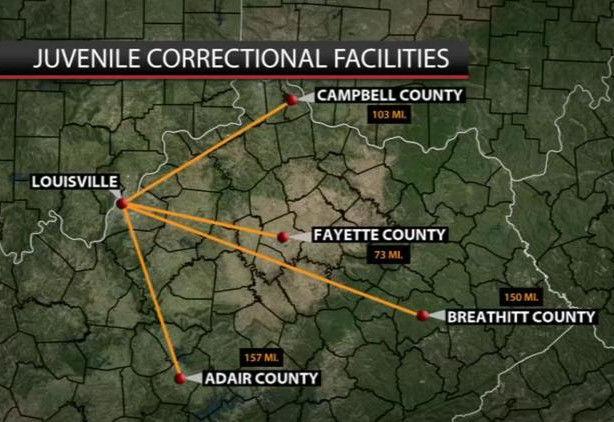 Starting Jan. 1, when teenagers are picked up, police officers will take them to meet with a court designated worker. If it's decided the teens should be detained, the officer will take them to the state's existing Audubon Youth Development Center on La Grange Road to be held until their arraignment and detention hearings.
There will be just ten beds, and teens won't stay longer than 48 hours. If it's decided a juvenile will be held long-term, then a Jefferson County Sheriff deputy will provide transportation to one of the seven state-run detention centers.
"Because of the system we've inherited, I think there's room for improvement," said Denny Butler, commissioner of the Department of Juvenile Justice. "It would bring Louisville, Jefferson County, in line with the other 119 counties."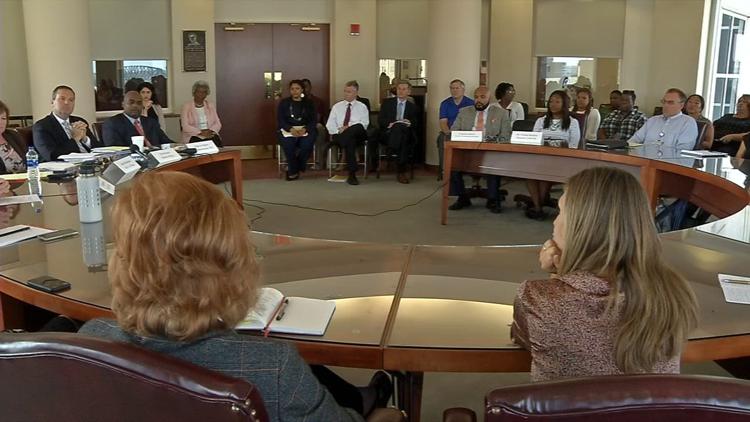 There are four different levels of commitment within the Department of Juvenile Justice: detention centers, youth development centers, group homes and day treatment centers. As part of the new agreement, the city will contribute to the cost of renovating and operating the hybrid Audubon facility. Butler said Thursday that the state intends to expand alternative placement services there to accommodate the Jefferson County teens.
Looking to the future, the state hopes to build a new Youth Development Center in Louisville. Butler said this would allow teens already committed to the DJJ in other counties to come back home. There are currently 61 juveniles from Jefferson County being held outside the county. 
"The evidence ... has shown that services provided to a kid at a local level are more substantial, and we have a better chance at connecting them and making that kid a productive member of society," Butler said. "Our goal is to keep the kids out of the system and with their families, and I think we can have a positive impact and improve the system."
Butler believes this could be built on the Audubon campus in the matter of months, but there is no cost estimate yet.
There are still several details and costs to be worked out. It's still unclear how much the updates to the Audubon facility will cost, how much the city will need to contribute, how much the added transportation will cost the Jefferson County Sheriff Department and how much money all the changes could be saving the city. There are hopes that they could also create video conferencing options for Jefferson County teens in other facilities and their attorneys and family members. 
Vincent James, the chief of Louisville Metro Community Building, said during Thursday's meeting that the city will create a special unit for transportation and updating records. He is hoping that current employees could transition into positions on that team or into other city or corrections jobs. James and YDS director Dr. Ursula Mullins declined WDRB's request for an interview after the meeting.
Copyright 2019 WDRB Media. All Rights Reserved.