LOUISVILLE, Ky. (WDRB) -- The teacher vs. student brawl Monday at Iroquois High School boggled the mind, from Kentucky's education commissioner to the Jefferson County Teachers Association.
In concert, the question from the public is how could his happen.
"There is a protocol they are supposed to follow when you are dealing with a disruptive student," said Kenyatta Jennings, whose son, Kamron, is seen on video fighting with Iroquois science teacher Carrie Durham Adams. "Why didn't you follow your protocol?"
That statement from Kenyatta Jennings is now at the heart of a district review. Kamron said the fight followed a foul-mouthed argument when the teacher asked him to put away his cellphone.
"I pushed her, so she grabbed me and pushed me," Kamron said. "That's when I got up, and I hit her. That's when she stumbled into the table. She took her jacket off, and that's when it really escalated, and at that point, I felt like she was really trying to hurt me."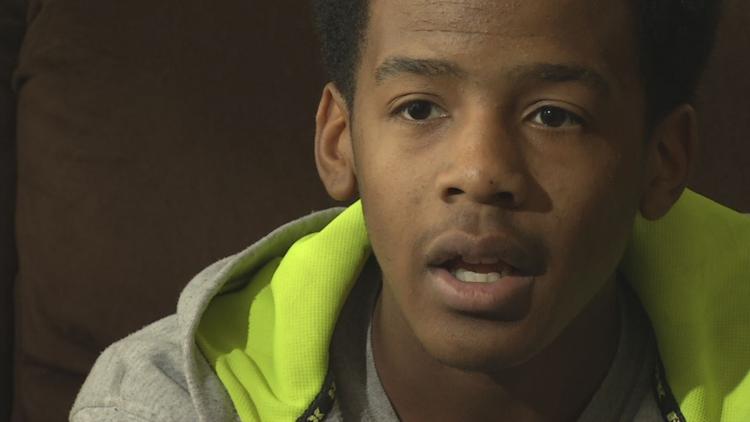 Kamron was arrested and charged with assault. Adams is out of the classroom, pending the investigation.
While the Jefferson County Teachers Association doesn't dismiss the fault of the student, leaders said there's a broader conversation involving the actions of the teacher.
"What the kid did was not right, but he was acting like a kid," said Tammy Berlin, vice president of JCTA. "That's indicative of a training problem and also indicative of a problem at the building overall, where there needs to be collaboration and buy-in between the administration and the staff on what the behavior plan for the school is going to look like."
Monday's fight marked at least the third reported assault of a staff member at Iroquois High School this month. JCPS Superintendent Marty Pollio said he sent in high-level help two weeks ago.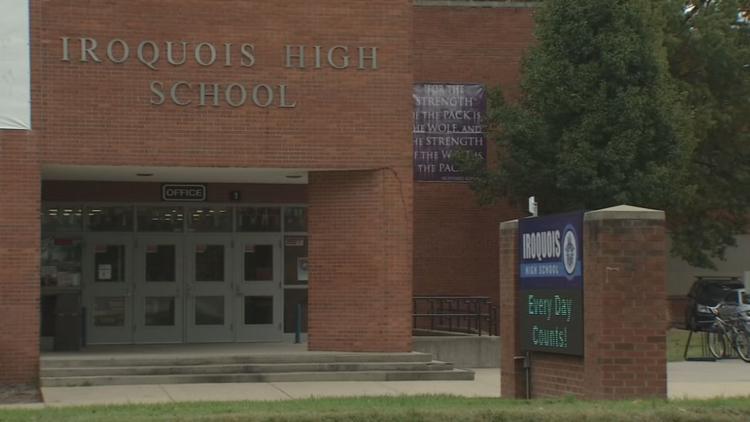 "Some central office personnel, assistant superintendents being present at the school, some behavior support personnel out of our culture and climate office have been very present in the school," Pollio said.
But that all didn't stop this from happening.
"We're looking right now and evaluating the ways we support the school so we can address these incidents," Pollio said.
JCTA data suggests the problems go beyond just Iroquois High School. At the time of this fight, JCTA was already surveying teachers throughout JCPS. From 2,200 responses, roughly half said they'd been assaulted by a student, and two thirds of them said they didn't report it.
"We don't want our teachers to be in a situation where they feel like they're not safe to be at work," Berlin said. "It's difficult."
Related Stories:
Copyright 2019 WDRB Media. All Rights Reserved.