SCOTT COUNTY, Ind. (WDRB) -- They showed up by the dozens. In fact, so many showed up to the Scott County Commissioners' meeting Wednesday night that some had to listen from an adjoining hallway.
The topic of the night was one that produced passionate pleas and tearful anecdotes: whether or not the county should end its Syringe Service Program (SSP), more commonly referred to as a needle exchange program.
Created in 2015 in response to an unprecedented HIV outbreak, the SSP gives drug users clean needles to avoid infection and stop the spread of diseases. Over years, health experts said the program successfully reduced positive cases and helped some participants recover from their addictions.
"I'm speaking for those that can't be here. I'm speaking for the homeless person that's sleeping at Austin Park every night that has no one," said a woman with HIV, who credits the program for improving the trajectory of her life.
"It's not just about the needle exchange; it's also about people treating you like a human being, because that's what I needed," she continued.
Commissioner Mike Jones, however, worries the program could be enabling drug abuse to persist in Scott County as the HIV crisis dissipates.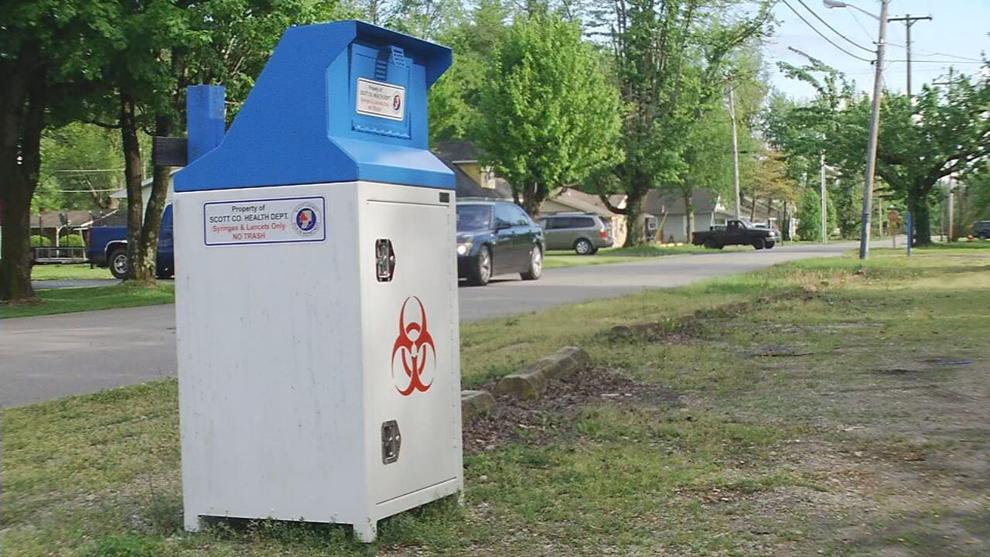 In an April 30 post to his Facebook page, Jones suggested to his followers that the time might be right to end the program. In comments, he suggested that counseling might be a better solution. During Wednesday's meeting, Jones didn't about-face from that opinion as he reflected on seeing the effects of overdoses firsthand as a first responder.
"I don't know where — how you get to somebody to say, 'Enough's enough,'" Jones said.
Plenty of others showed up with a different opinion. They argued that the program, which has become a national model, is still vital to Scott County. Among those in the crowd were Indiana State Health Commissioner Dr. Kristina Box; Dr. Jerome Adams, a former Indiana State Health Commissioner and U.S. Surgeon General under President Donald Trump; representatives from multiple health departments; and those who've used the program themselves.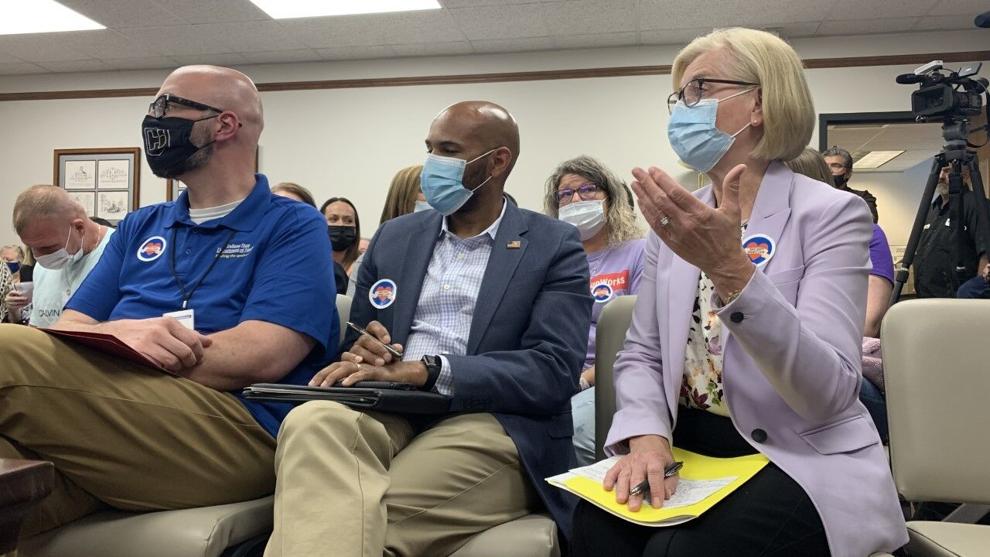 Dr. Box said she fears what will happen in Scott County if the program is ended.
"We may not see it immediately, but there's no question in my mind we would see increasing rates of hepatitis C; we'd see increasing rates of HIV; we'd see individuals coming back to the emergency room," she said.
Box and others cited research that suggests a West Virginia community saw such a resurgence when it suspended a similar needle exchange program.
Ultimately, commissioners said they need more time before deciding whether or not to reauthorize the program. A vote could happen in two or more weeks.
Related Stories: 
Copyright 2021 WDRB Media. All Rights Reserved.