BEDFORD, Ky. (WDRB) -- Trimble County officials have fired more than half of the road department employees as state police are investigating the sale of methamphetamine.
Police arrested Road Director Michael Stewart Friday on charges of possession of drugs and paraphernalia after he and Judge Executive Todd Pollock returned from a work site. KSP officers were waiting for Stewart in the fiscal court's parking lot.
Pollock told WDRB News Tuesday that he was shocked by the presence of the officers.
"I get out of the truck when the officer was asking me 'You got anything on you?' and 'Do you know that your road department is dealing meth?'" Pollock said.
KSP told WDRB News the investigation had been going on for a while.
After Stewart's arrest, Pollock immediately ordered the nine-person street department to take drug tests.
"After the drug test we learned that one refused to go, we learned that two tried to tamper with the test, and one flat out failed it," Pollock said.
Five employees, including Stewart, were fired.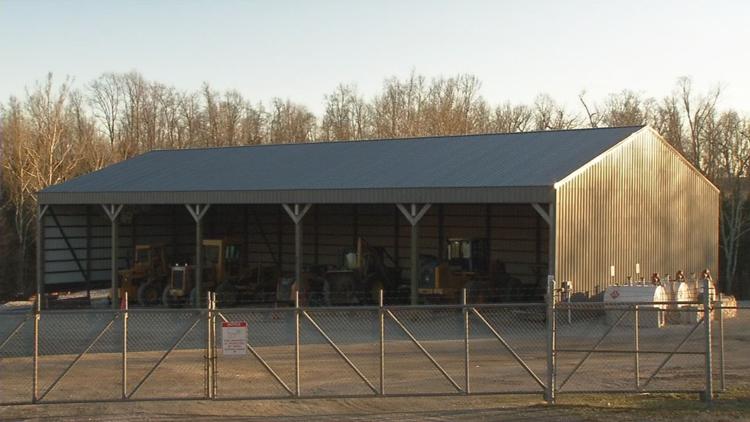 Stewart posted a $1,000 bond and was released. WDRB News went to his home Tuesday, and he refused to comment. He is scheduled to appear in court Feb. 4.
Pollock said he believes the drug bust is a major black eye for the county.
"It's huge, it really is," Pollock said. "I didn't see this thing as you can be a functioning meth addict. I never saw that, never would have dreamed that."
The county has a no-drug policy for its workers, but employees were never tested.
Pollock plans to institute preemployment drug screens and random testing.
The county must now work with only four road department employees.
Pollack said he's thankful it's been a mild winter, so all the daily tasks can be done without too much help from other areas.
KSP said the investigation is continuing.
Copyright 2020 WDRB Media. All Rights Reserved.