LOUISVILLE, Ky. (WDRB) -- Forget the ramen noodles: There's a new way for University of Louisville students to take a bite out of healthier foods, for free!
The Cardinal Cupboard just opened in the Student Activities Center. It's a food pantry stocking everything from soup to peanut butter and cereal.
Students in a leadership club called Engaged, Lead, Serve came up with the idea to help other students, staff and faculty.
"One in six students are food insecure, which means they don't have enough access or resources to get healthy food," said Megan Husted, who is on the board of Engaged, Lead, Serve. "So it's important to me for students to be able to focus on being students, instead of being worried about where their next meal is coming from."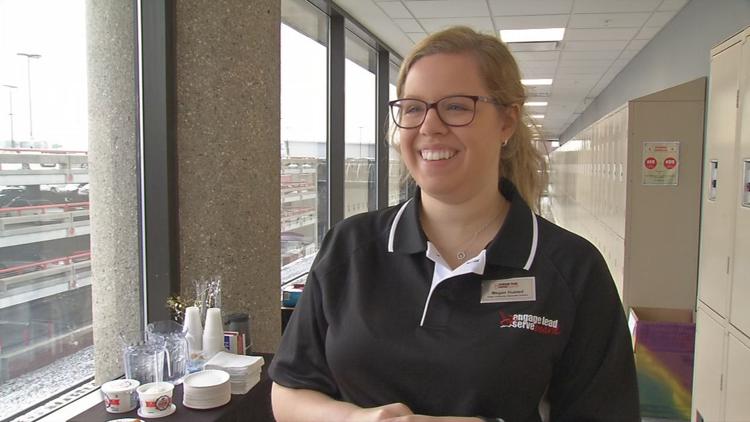 Students volunteer their time to staff the Cardinal Cupboard. It's currently open Monday through Friday.
Copyright 2019 by WDRB Media. All rights reserved.