LOUISVILLE, Ky. (WDRB) -- Local organizations across the country are hosting "Wear Orange" marches this weekend to honor victims of gun violence.
On Saturday, community members marched with local organizations including the ACE Project, in Louisville's Chickasaw neighborhood, all wearing orange.
"It's going to take all communities coming together in unity," Rose Smith, founder of the ACE Project said. 
Following the march, the group gathered at Greenwood Avenue and South 41st Street to discuss solutions to the gun violence issue and to remember the lives lost.
Deshanta Edwards lost her youngest nephew, Demetri Rhodes, Friday. He is one of Louisville's latest homicides victims.
"My emotions are all over the place. I don't really know what to think," Edwards said. "I'm just numb knowing that I'm going to have to help my mom and my little brother make the funeral arrangements." 
A wall decorated with photos of dozens of Louisville gun violence victims allowed people to reflect.
"This wall honors the lives lost due to gun violence… the wall that these Louisvillians hope will put things in perspective that gun violence needs to end," Smith, who co-organized the event, said.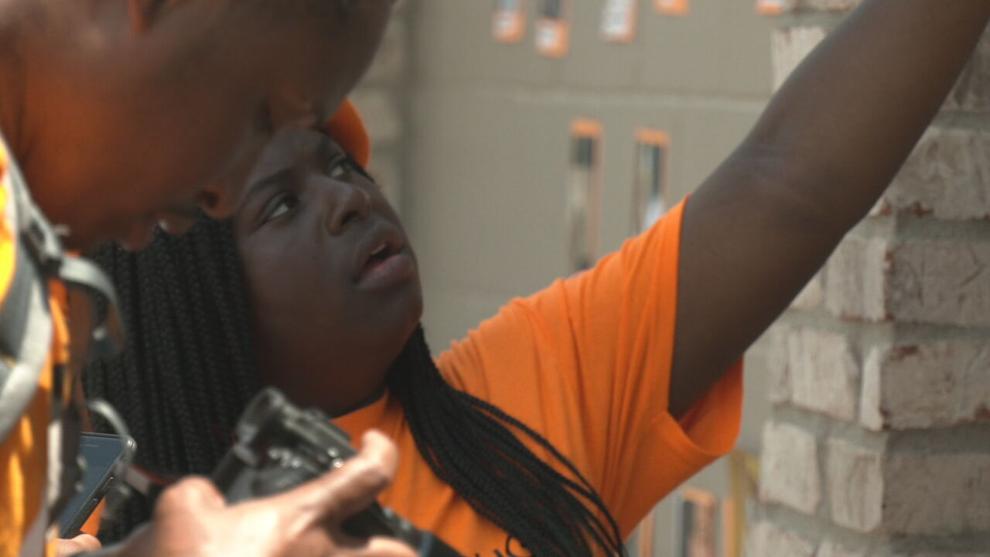 Tania Barbour, 16, marched for her older brother, Chase Haskins, who was killed in 2018. She says it fuels her to bring awareness to the problem.
"It made me feel like we can actually do more and it's not over yet," Barbour said. "We can come together again and do it again and over again until people hear us." 
Organizers say it is important to come together right now because of the uptick in homicides.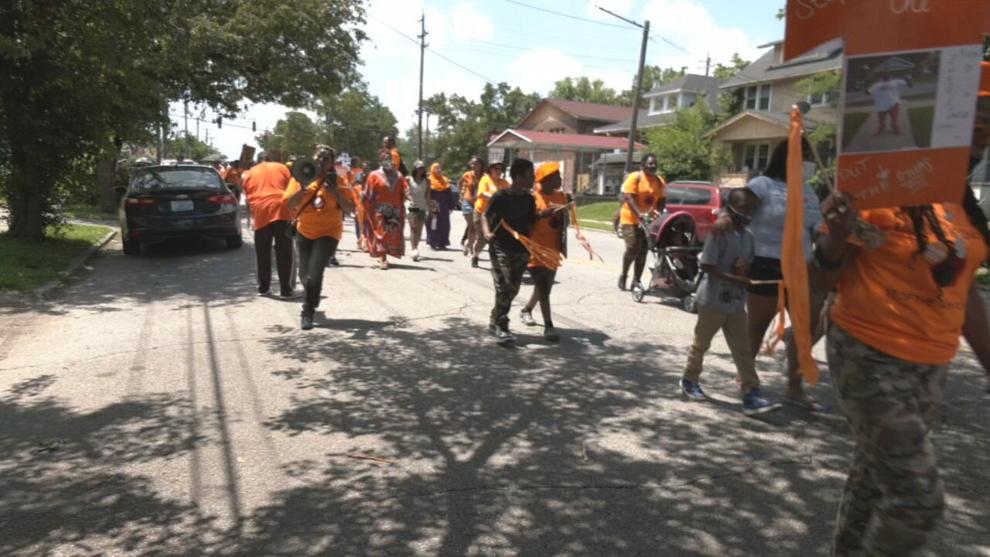 Smith lost her son to gun violence in 2014. She grieves with the families of the 100 people killed in America daily by gun violence.
Louisville is on track for another record-breaking year. The city has reported 80 homicides so far, many of those victims under 18.
A disturbing trend these parents want police to answer to.
"They need someone to inform us as mothers and fathers who have unsolved murders," said Smith. "We don't know anything, and it's been 7 years and I can count on one hand, with fingers left, how many times they've reached out to me."
Former Kentucky Rep. Charles Booker also attended the event. He says as  someone who has lost several loved ones to gun violence, it must end.
Community members say they march towards a solution in hopes these steps of awareness will prevent others from experiencing their painful burden.
Copyright 2021 WDRB Media. All Rights Reserved.