Warning: The police body camera footage below may be graphic to some. 
LOUISVILLE, Ky. (WDRB) -- The Louisville Metro Police Departmen released body camera footage Wednesday of two officers shooting and killing a man in the Parkland neighborhood. 
Police Chief Steve Conrad said Second Division officers Carlyn Alexander and Lenert Elzy shot and killed Anthony Wane French Sr., 49, after he refused to put down a gun he was pointing at them when they responded to a report of an active domestic assault around 9:30 p.m. Tuesday at a home in the 2600 block of Greenwood Avenue. 
Conrad said Elsey was hired in September 2017, and Alexander was hired in February 2017. Per department protocol, the officers have been placed on administrative assignment while the Public Integrity Unity completes its investigation of the incident.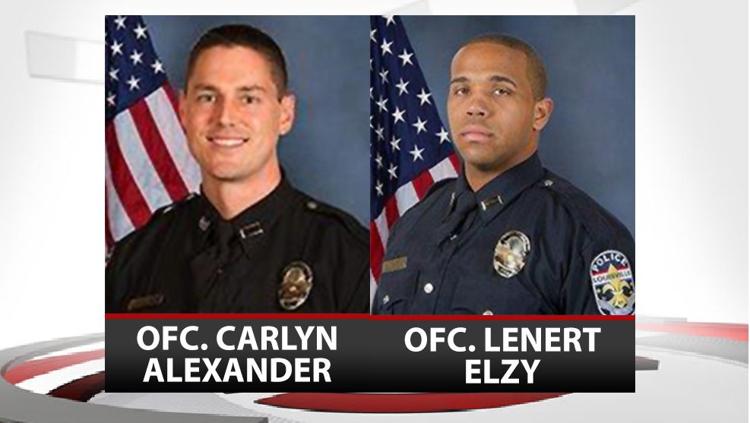 Lt. Aaron Crowell, commander of LMPD's Public Integrity Unit, said Wednesday that Alexander and Elzy were confronted by French, who was holding a semi-automatic handgun, in the doorway of the home upon arriving at the scene. 
French can be heard in the body camera footage telling officers, "I have a gun; back up." The officers tell French to put the weapon down and fire multiple rounds after he pointed the gun at them. The officers then entered the home and began providing CPR to French and first aid to two adults, who Crowell said had been beaten and held at gunpoint by French. 
French and the other two adults involved, identified as his ex-wife and their child, an adult male, were taken to University Hospital. French died there, and Crowell said that French's ex-wife and child have been treated and released.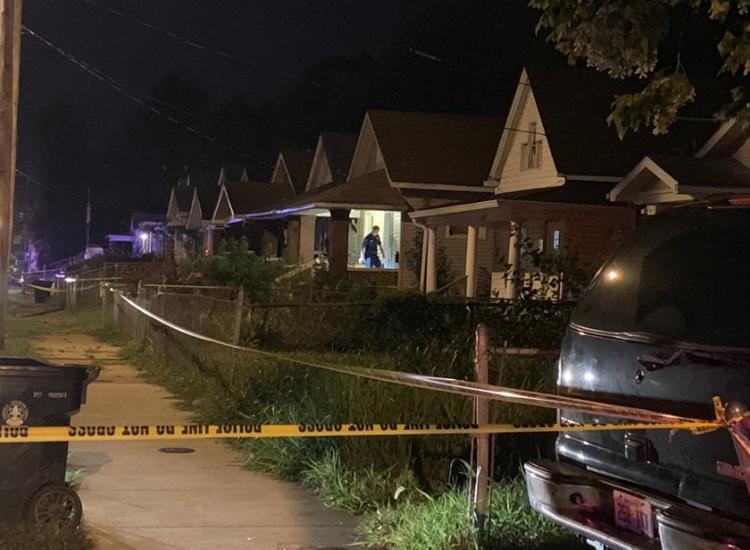 According to Crowell, French had a "substantial" criminal record and a history of domestic violence with his ex-wife. 
Because the Public Integrity Unity's investigation is ongoing, Crowell said the department is unable to comment on "specific evidentiary factors or ongoing investigative processes." 
"As police officers, we hope and pray that we never have to use our weapons," Conrad said, "but when that happens, we understand and accept the public scrutiny that comes along with that responsibility."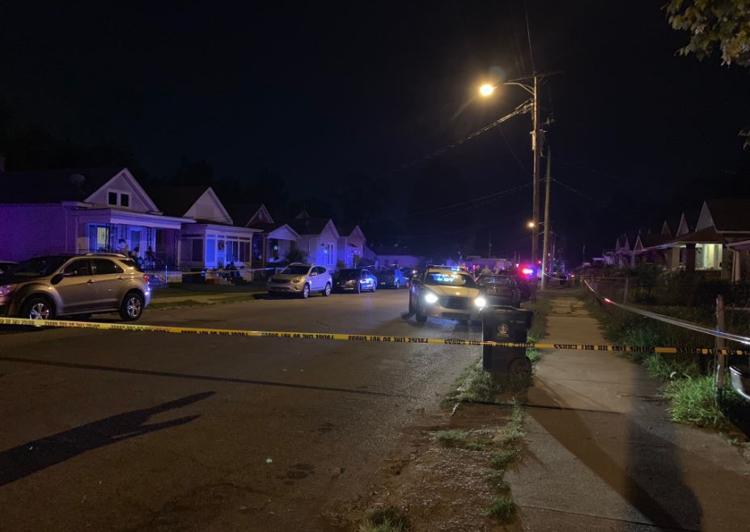 Related Stories: 
Copyright 2019 WDRB Media. All Rights Reserved.