LOUISVILLE, Ky. (WDRB) — A lack of quality victories more than a schedule limited to 20 games by the novel coronavirus is what knocked the University of Louisville men's basketball team out of the 68-team NCAA Tournament field.
That was the answer Sunday night from Tournament Selection Committee chair Mitch Barnhart when I asked him why the Cards were bypassed for Drake, Wichita State, Michigan State and UCLA for one of the final four spots in the tournament.
"They had one Q-1 (Quadrant One) win in their resume," said Barnhart, who is also athletic director at the University of Kentucky. "And they had other 20 opportunities.
"So there are some pieces to that," he added. "They didn't have many wins against teams in the field, that were in the tournament."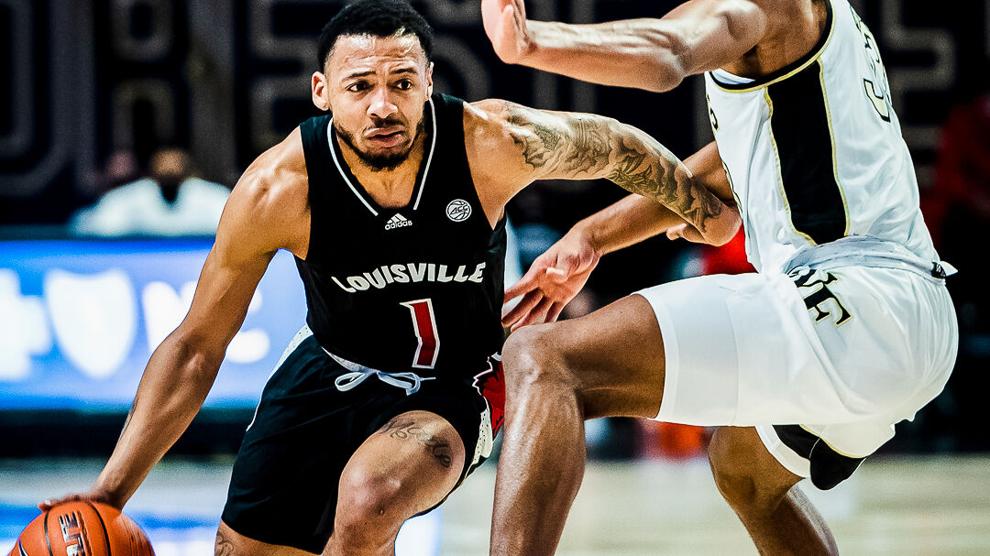 Quad-1 wins are defined as either a home victory against a team ranked in the top 30 in the NCAA's NET computer formula, neutral court wins against top-50 opponents or road wins against top-75 opponents.
Louisville's sole Ouad-1 win was at Duke. The Cards lost six Quad-1 games. Their record against NCAA Tournament teams was 2-5, with victories over Georgia Tech and Virginia Tech.
"It's a combination of things," Barnhart said. "One, was time of where they came (into the discussion). Two, was the Q-1 wins. Three, would have been their record against the tournament field.
"They're obviously close, but they fell victim to two great runs by teams that took bids away from people on the at-large board."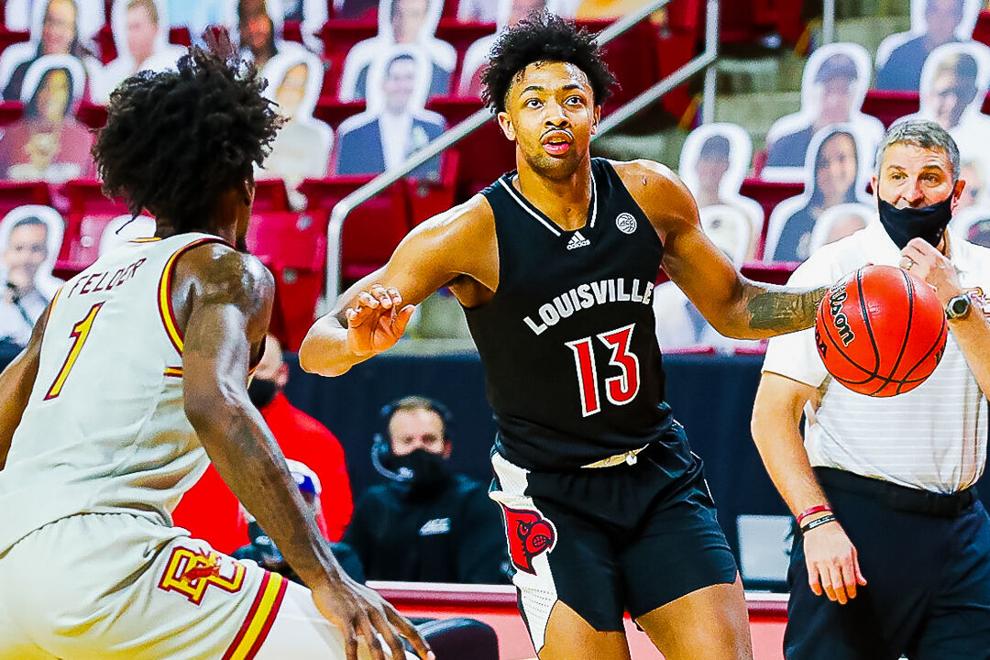 Barnhart was talking about Georgetown and Oregon State. Neither the Hoyas (Big East) nor the Beavers (Pac-12) had the regular-season resume to make the field but qualified by winning their league tournaments.
But the four at-large teams that actually knocked U of L out of the tournament were Michigan State, UCLA, Drake and Wichita State.
The Cards' NET ranking on Sunday was 56. That was ahead of Michigan State (No. 70) and Wichita State (No. 72) but behind Drake (No. 45) and UCLA (No. 46).
In another analytics formula, KenPom.com, Louisville was ranked No. 54. That was one spot behind Drake but two ahead of Michigan State and 20 ahead of Wichita State. UCLA was No. 44 on KenPom.com.
Louisville was No. 60 in Bart Torvik's analytics formula, behind UCLA (51) and Michigan State (58) but ahead of Wichita State (68) and Drake (82).
According to BracketMatrix.com, Louisville was projected in the field by 81 of 90 brackets. Michigan State was in the field of 89, UCLA 88, Drake 77 and Wichita State only 49.
"We look at it and we go through votes, from the beginning, in the beginning of the process," Barnhart said. "We have an initial ballot. Then we work our way through and continue to add teams to the field.
"There's 37 slots, and we continue to add teams and we see teams as we go. You have to have eight votes (from 10 committee members) to get on to the board. That is the process.
"Louisville just did not gather enough votes to get on the board, early on. Then they got on the board. And they were there. They were under consideration."
I asked Barnhart if Louisville was hurt because the Cardinals were limited to 20 games due to coronavirus-related pauses. 
"I think we evaluated everybody's resumed based what was on it," Barnhart said. "Clearly, when I think about their conference record, they had opportunities in their league.
"They played seven games in Quadrant 1, all against ACC opponents, and won one of those games. They had opportunities and just couldn't complete enough of those to move them up the line. And the other part is we can't speculate about the games that have been canceled. They had two games against Syracuse that were canceled that may have told a different story if they were successful.
"But we can't speculate against that. That's asking us to do a lot in speculating in every situation."
Related Stories: 
Copyright 2021 WDRB Media. All rights reserved.