LOUISVILLE, Ky. (WDRB) -- Their friendship has stretched over 72 years, from the moment they stood shoulder-to-shoulder on the left side of the offensive line at Flaget High School.
The end was Howard Schnellenberger: tall, powerful and determined. One step inside, playing tackle, was Paul Gering" tough, relentless, team-oriented.
"We played right next to each other for four years," Gering said. "I could tell he was a different kind of player. Howard was a leader. Howard was always a leader. Players respected how hard he worked."
More respect should reflect on Schnellenberger on Saturday night at Cardinal Stadium. Players from Miami and Louisville should be reminded of the massive fingerprints Schnellenberger has on both programs.
Thirty-five years ago, Schnellenberger was the only person in America who believed Louisville and Miami could play a football game capable of drawing day long attention from ESPN.
Saturday, it will happen.
Miami and Louisville, two of the three programs Schnellenberger fueled with his trademark fearless ambition, will play the Game of the Week in college football. ESPN's College GameDay crew will be in town to document the drama in these uncertain time of the novel coronavirus pandemic.
The Hurricanes, ranked 17th, against the Cardinals, ranked 18th. The only matchup of ranked opponents this week.
Both are 1-0. The winner will believe it can chase Clemson for one of two spots in the Atlantic Coast Conference title game.
Who would have thought this was possible in 1985?
Only Schnellenberger.
"Howard always loved a challenge," Gering said.
Schnellenberger, 86, faces a challenge today. Last month, he fell at his home in Boynton Beach, Florida, and suffered subdural hematoma.
In one update posted on the couple's Facebook page, Schnellenberger's wife, Beverlee, said Howard was in the "first quarter" of his recovery, residing at a rehab center after a stay in the hospital. She has asked for continued prayers and said Schnellenberger "intends to win in the fourth quarter like always!"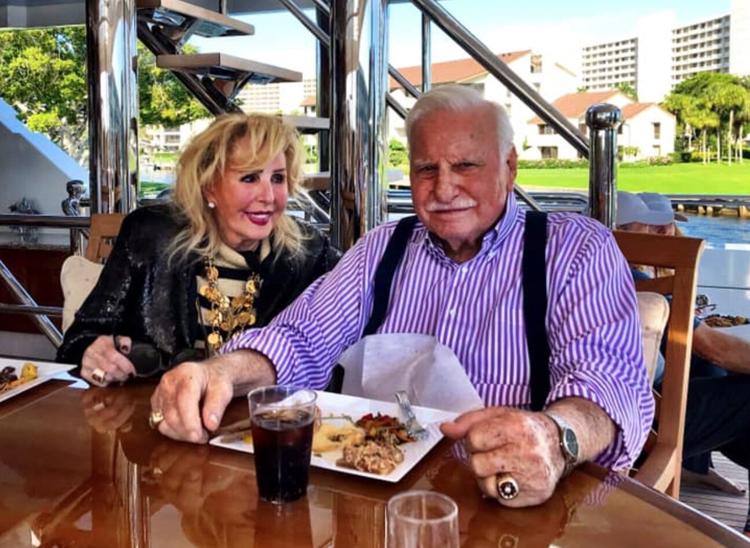 Gering said he had one conversation with Beverlee, who told him that Howard was on the mend. That, of course, is the Schnellenberger way. Push. Always push.
Ask Miami. Before Schnellenberger arrived in 1979, the Hurricanes celebrated two winning seasons in 11 years, never winning more than six games.
Miami dropped its basketball program in 1971. Nobody would have been surprised if the Hurricanes had de-emphasized football, too. Instead, Miami turned to Schnellenberger. He won five games his first season and nine in each of the next two.
By year five, the Hurricanes fought their way into the national championship game at the Orange Bowl as a 10 1/2 point underdog against an unbeaten Nebraska team some had already labeled one of the best in college football history.
Perfect.
Schnellenberger lived for takedowns like that takedown. The Hurricanes shook the Cornhuskers with a 17-point first quarter punch and finalized the 31-30 upset by swatting away a two-point conversion pass in the final minute.
That was the first of five national titles Miami won from 1983 and 2001 — and certainly the most unforgettable.
Schnellenberger could have stayed in south Florida and won several more, but that wasn't his way. Imagination was his thing.
"Howard was always a builder," Gering said. "Construction. Building. That was always his passion."
Not long after he arrived in Louisville in 1985, Schnellenberger featured an architectural rendering of a football stadium on an easel in his office at old Cardinal Stadium. He rarely let a visitor depart until they looked at his plans.
That place he envisioned, of course, is where U of L will play Miami on Saturday night, the Cardinals' home since 1998. Schnellenberger coached at Louisville through the 1994 season.
Annoyed at the prospect of playing football in Conference USA, he bolted for Oklahoma, a move that proved regrettable after one season.
By the time the stadium opened with a game against Kentucky in 1998, Schnellenberger had already grabbed another hard hat, making plans for the $70 million, 30,000-seat stadium FAU opened in 2011 for the program Schnellenberger created in Boca Raton.
All Schnellenberger achieved in 10 seasons in Louisville was to convince everybody the joys of dreaming big.
The U of L-UK football series started. Louisville beat Alabama in the Fiesta Bowl and Michigan State in the Liberty Bowl.
The Cards defeated Texas, West Virginia, Pitt, North Carolina and other programs that once seemed out of their league. They darted from Conference USA to the Big East to the American Athletic Association to the Atlantic Coast Conference.
They've won an Orange Bowl as well as a Sugar Bowl. Lamar Jackson won a Heisman trophy. College GameDay will visit for the third time in five seasons.
On Saturday night, everybody on both teams should take a minute to recognize Howard Schnellenberger. He's certainly earned it.
"Coach," Gering said, "is a fighter."
Copyright 2020 WDRB Media. All Rights Reserved.