LOUISVILLE, Ky. (WDRB) -- If you're looking for somebody who can explain why Ty Scroggins was bigger than the five football state titles his teams won at Central High School, ask Anthony Wales.
Barely 150 pounds, Wales came Central in 2009 as a freshman. Scroggins knew the Yellow Jackets were Wales' second choice after he was not admitted to duPont Manual.
Scroggins didn't care. He gave Wales every ounce of love a coach can give a player.
"Other than my parents, Coach Scroggins believed in me before anybody else," Wales said. "As a player, it means a lot to have somebody to believe in you besides your family."
Scroggins leaned on Wales to do his work in the classroom and the football field. He asked Wales to tell him his dream list of every school he wanted to recruit him, and Scroggins made the necessary connections.
When he ran for more than 3,300 yards and 43 touchdowns at Western Kentucky, Wales checked social media every Saturday morning. There was Scroggins, providing persistent affirmation and encouragement.
For Wales, the running stopped after WKU, just as the tackling stopped for Scroggins nearly 30 years ago at the University of Louisville. Wales decided he wanted to do what Scroggins did.
Not coach. Make a difference.
Because that's what Scroggins did: change lives.
The lives that he changed are hurting across the area after Scroggins, 49, tragically lost his battle against the novel coronavirus Wednesday.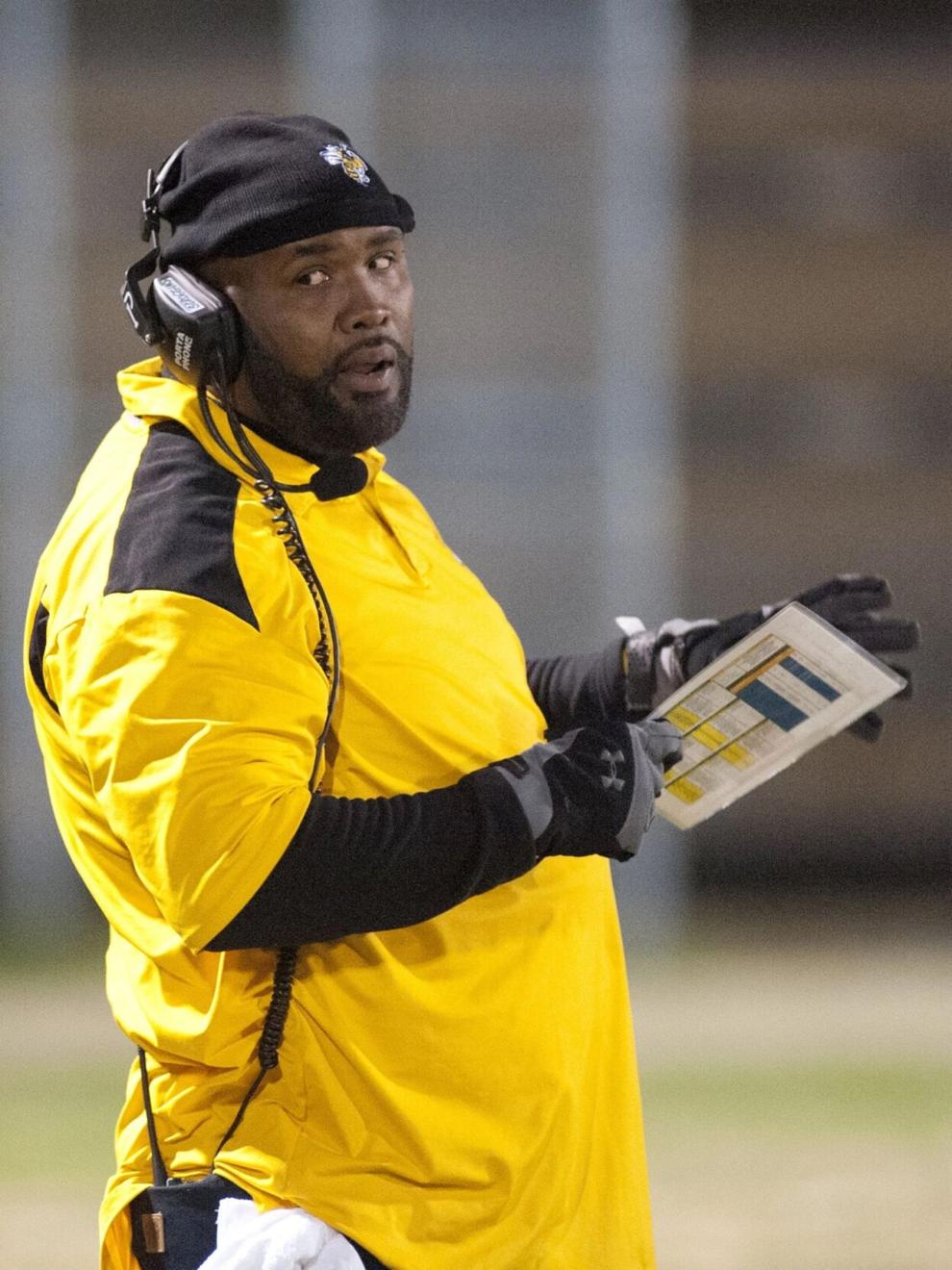 Scroggins started feeling badly more than a month ago. His friends knew it was serious when Scroggins called off a gathering at his home to watch an NFL playoff game between his beloved Cleveland Browns and the Kansas City Chiefs.
He battled pneumonia and was sent to University of Kentucky Medical Center for special COVID-19 treatment.
"I can't believe he's gone," Wales said. "I'm a Chiefs fan. He's a Browns fan. One of the last time we talked, we talked about that game."
Wales had also called Scroggins to discuss accepting the coaching job at Iroquois High School. Scroggins backed him. But first, he wanted to meet.
"We talked for hours," Wales said. "He had a thick blueprint he gave me that spelled everything out about how to run a program.
"He told me that you can't always worry about winning and losing. You have to worry about taking care of your players first. Coach Scroggins was a father for everybody who played for him."
If you're looking for somebody to tell you Scroggins knew there were bigger trophies than the ones handed out by the Kentucky High School Athletic Association, ask Ryan Bringhurst, the athletic director at Central for part of the Yellow Jackets' glorious run. He said Scroggins always made certain his players had transportation, meals and other essentials.
He watched Scroggins build an improbable rivalry with Belfry High School. Their games felt like more like family reunions whenever Central made that four-hour ride into the mountains in Pike County, Kentucky.
"If you had a list of all the things you were looking for in a coach, Ty checked every box," Bringhurst said. "You never had to worry that things would get done — and get done the right way."
But, back to those trophies. Bringhurst said Scroggins hung something on the wall of his social studies classroom at Central that always caught his attention. It was a piece of wood, taken from a stump of a fallen tree in Henryville, Indiana.
Not long after a tornado flattened parts of Henryville on March 2, 2012, Scroggins put his football players on a bus and took them across the Ohio River to southern Indiana to assist the cleanup. Scroggins picked up that piece of wood and displayed it in his classroom as a reminder of what really mattered.
Not coaching. Making a difference.
When I shared that story with Stan Hardin, it produced a chuckle. Before he went to U of L as a linebacker, Scroggins excelled at football and basketball at Fairdale. Hardin's teams won back-to-back state basketball titles in 1990 and 1991. As a senior, Scroggins accepted the sixth man role on the 1990 team, never grumbling to Hardin.
"Ty knew every position on the floor and did all the defensive and rebounding things that help a team win," Hardin said. "He was a coaches' dream."
Hardin said there was one spot in town where he knew he would see Scroggins every year: the Churchill Downs infield the morning after the Kentucky Derby.
Central football used that cleanup as a fundraiser, and Scroggins used it as a team-building exercise in community service.
"Ty talked to them before they started and reminded them they were there to work and not embarrass Central," Hardin said. "I could always tell where Central was working, because the players crowded around Ty. They loved being around him.
"That's how Ty was in high school, too. Everybody loved being around him. There are a lot of people hurting right now. Ty's going to be sorely missed."
Not because Ty Scroggins was a remarkable football coach. Because Ty Scroggins made a difference.
Copyright 2021 WDRB Media. All Rights Reserved.