LOUISVILLE, Ky. (WDRB) -- College basketball notes that Dr. Bo collected while waiting for NCAA Tournament announcers to stop saying "score the basketball":
*No need to be fancy or tricky here. I have no headline-grabbing update on the Indiana basketball coaching search.
Not because I have not asked. I have.
But the folks that I trust have offered no fresh names or information about the coaches who have been discussed since Athletic Director Scott Dolson fired Archie Miller at IU nine days ago.
I'm not surprised. This is Dolson's first major hire. He's keeping a tight circle of confidents and attempting to do this without the assistance of a search firm.
It's a challenging process that can only be complicated by leaks. Coaches and their agents can use the IU job (or the Marquette and Utah jobs) to leverage money or facility upgrades at their current spots. Misinformation flies.
Minnesota, Penn State and New Mexico filled their positions last week, but after the Miller misfire, Dolson understands his responsibility is to hire the best fit. If that takes more questions, more interviews, more time, so be it.
At least three Indiana players have put their names in the NCAA transfer portal, including starters Armaan Franklin and Race Thompson.
If more Indiana players enter the portal, so be it. Any players who leave will depart without a victory over Purdue or an appearance in the NCAA Tournament. The last time IU let the players dictate the coach, Mike Davis took over.
So no IU Hot Board update — yet. The grapevine has gone fairly silent.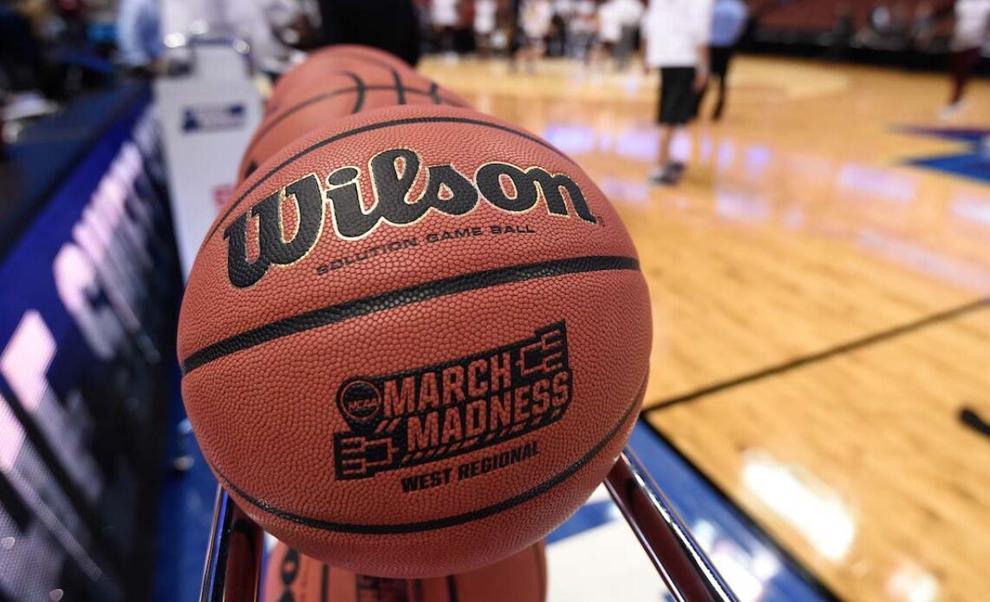 *What happened to the Big Ten?
Yes, I picked Illinois to win the national title.
Yes, I had Ohio State in the Final Four.
Yes, I had Purdue in the Elite Eight.
And I would do it again — even though the Big Ten went 1-9 in advancing teams to the Sweet Sixteen of the NCAA Tournament.
For the record, four Big 12 teams also lost to teams with lower seeds. Texas, Oklahoma State and West Virginia all lost to double-digit seeds — and Kansas flatlined against USC.
Embarrassing for the Big Ten? You can say that.
Underachieving? I won't argue.
My explanation is this: It was not one thing. It was a collection of things. Big Ten teams had great computer rankings, but the league was not filled with first-round NBA talent.
Looking at the seeding, four Big Ten teams were not supposed to survive into the second weekend. Maryland, Rutgers and Wisconsin lost to better teams.
Michigan State stumbled against another No. 11 seed — UCLA. But it happened in overtime.
In fact, the Big Ten lost three overtime games because Purdue (North Texas) and Ohio State (Oral Roberts) also exited in OT.
With the Buckeyes, the warning signs were there. They lost five of their last eight, including their final four games in the regular season. Ohio State was an ordinary defensive team. It showed.
Purdue was a more puzzling loss. No way the Boilermakers should have fumbled against North Texas. But Purdue became a two-man team against the Mean Green. Jaden Ivy and Travion Williams were the only guys who scored more than a single 2-point field goal.
That brings us to Iowa and Illinois.
I never trusted the Hawkeyes. Shrugging at playing defense simply is not a viable defensive strategy. This season was Fran McCaffery's 10th NCAA Tournament appearance.
I realize he made one appearance at Lehigh, one at North Carolina-Greensboro and three at Siena. But coaches who have perfected the formula for NCAA Tournament success find a way to make one Sweet Sixteen appearance in 10 tries. McCaffery has not.
The Illinois defeat was easier to explain: Porter Moser of Loyola schooled Brad Underwood of Illinois.
Moser's team was the aggressor. Loyola forced the ball out of Ayo Dosunmu's hands with a trapping style at the top of the key. Moser put his big man, Cameron Krutwig, away from the rim. Krutwig hurt the Illini with his passing skills and drove the ball without fear against Kofi Cockburn. Loyola rarely attempted a rushed or contested shot.
That's two Sweet Sixteens in four seasons for Moser, with an 8-seed this year and a No. 11 seed in 2018.
Strange game. Both times Moser has made the tournament, his teams have overachieved. But the 2018 and 2021 victories have come in his only NCAA Tournament appearances in 17 seasons as a head coach.
Is Moser a guy that Indiana should consider as its next coach?
Archie Miller made four straight NCAA Tournament appearances (getting to one Elite Eight) at Dayton before he was hired as Tom Crean's replacement at IU in 2017.
Loyola, which plays in the one-bid Missouri Valley, is a more difficult job. But mid-major success does not always transfer.
Copyright 2021 WDRB Media. All Rights Reserved.