LOUISVILLE, Ky (WDRB)- Indiana football just returned to voluntary football workouts after dealing with an outbreak of the novel coronavirus.
Bu not every is 100% ready to move on.
Freshman offensive lineman Brady Feeney continues to struggle with symptoms from COVID-19, according to a Facebook post from his mother, Debbie Rucker.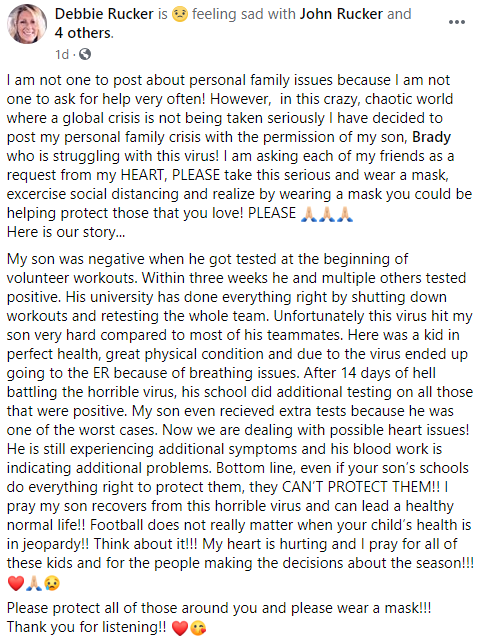 A link to her full post is here.
Rucker says her son was one of the IU players that tested positive for COVID-19, forcing a pause to summer workouts. He has since gone to the emergency room with breathing problems and is going through additional testing for potential heart issues.
Rucker told Zach Osterman of the Indianapolis Star that Indiana University is taking all the necessary precautions and dealt with the positive tests correctly as well.
Her goal in sharing her son's ongoing story is to try to get the word out about how quickly this virus can hit home.
Copyright 2020 WDRB Media. All Rights Reserved.