LOUISVILLE, Ky. (WDRB) -- It has been more than five years since the FBI first announced allegations of corruption and bribery in college basketball recruiting, eventually winning convictions of former adidas employees and various others around the sport in a scheme to funnel money to players to play basketball for various schools and later sign professional deals with the shoe company.
The scandal swept up the University of Louisville, which had just gone on probation for other serious offenses — the provision of strippers and prostitutes for players and recruits — and prompted the departures of Hall of Fame coach Rick Pitino and athletics director Tom Jurich.
The uncommonly long process was exacerbated by a federal trial — during which the NCAA was asked to hold off on its own investigation — the establishment of a new hearing track, COVID-19 and other factors.
A look at the key events that led Louisville to this day:
May 23, 2017: Adidas executive Jim Gatto calls then-Louisville coach Rick Pitino to ask whether he'd be interested in recruiting a five-star player named Brian Bowen, telling the coach he would "put in a good word for you." Pitino responded, "Sure, yeah."
June 3, 2017: Brian Bowen commits to Louisville, picking the Cardinals over Arizona.
June 6, 2017: In an interview with Terry Meiners of WHAS radio, Pitino talks about the recruitment of Bowen, saying, "We got lucky on this one. I had an AAU director call me and ask me if I'd be interested in a player (Bowen). I saw him against another great player from Indiana. I said 'Yeah, I'd be really interested.' They had to come in unofficially, pay for their hotel, pay for their meals. We spent zero dollars recruiting a five-star athlete who I loved when I saw him play. In my 40 years of coaching, this is the luckiest I've been."
July 13, 2017: The first $25,000 (out of a promised $100,000) was paid to a family member of Bowen's. It also would be the last installment. The money came from an undercover FBI agent.
July 27, 2017: In a Las Vegas hotel room, Louisville assistant Jordan Fair, would-be agent Christian Dawkins, AAU program sponsor Brad Augustine, financial Marty Blazer and an undercover FBI agent are recorded on an FBI wiretap talking about a plan to funnel money to a different recruit in exchange for his attending Louisville and later signing with adidas. Fair is heard to be saying, "we gotta be very low-key" because the program is already on probation. He leaves the meeting before it concludes and before any money changes hands.
Sept. 25, 2017: Blazer enters a plea deal and agrees to provide information to federal investigators on financial corruption in college basketball.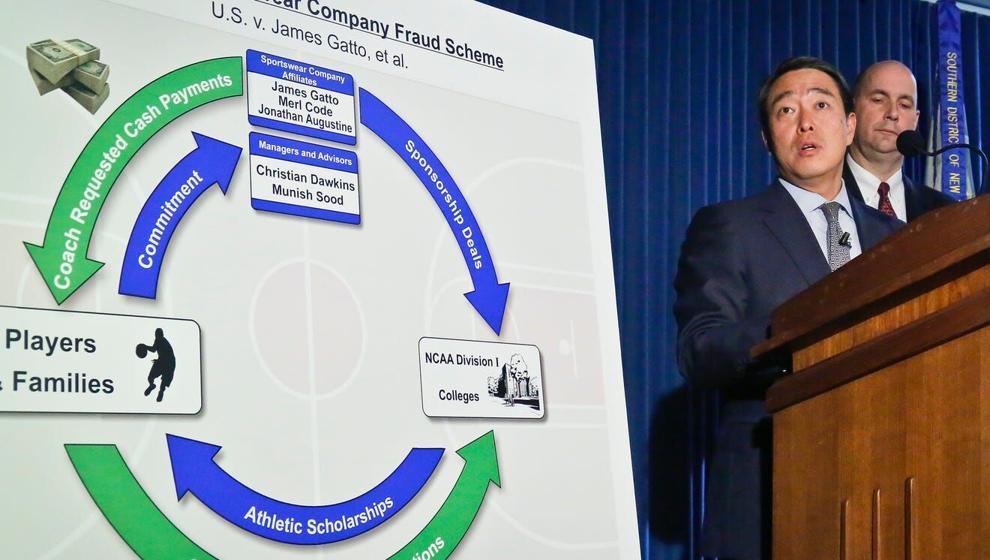 Sept. 26, 2017: In a bombshell revelation, an FBI investigation into corruption and bribery in college basketball is unsealed by the U.S. Attorney for the Southern District of New York. In it, U of L is indirectly identified as a school that benefited from a scheme to funnel money from a shoe company, adidas, to the family of recruits in exchange for attending the school to play basketball and later to sign with the shoe company and others involved in the scheme once they turned pro. The school is alleged to have helped facilitate payments to the family of a player later identified to be Bowen, in the amount of $100,000, and a lesser amount to a second recruit. In a statement, Louisville interim president Greg Postel confirms that the school is involved in the investigation and promises to cooperate fully with law enforcement and NCAA investigators on the matter. Federal investigators, meanwhile, instruct the NCAA to delay its own movement on the matters until the conclusion of federal trials.
Sept. 27, 2017: U of L places Pitino on unpaid administrative leave and athletic director Tom Jurich on paid administrative leave while it investigates federal accusations of potential wrongdoing within the program. Postel announces that Bowen will be withheld from team activities indefinitely as the school investigates circumstances surrounding his recruitment.
Sept. 29, 2017: David Padgett, an assistant on Pitino's staff, is named acting head coach.
Oct. 2, 2017: The U of L Athletics Association board of directors votes unanimously to authorize Postel to begin the termination of Pitino's employment.
Oct. 3, 2017: In a letter to Pitino, Postel accuses Pitino of a "pattern and practice of inappropriate behavior" and notifies him of the board's intent to terminate his employment.
Oct. 3, 2017: Louisville businessman Vince Tyra is introduced as acting athletic director.
Oct. 16, 2017: After hearing a presentation from Pitino's attorney Steve Pence — which included 50 pages of documentation, including a letter saying Pitino had passed a polygraph examination saying he knew nothing of the alleged payments to recruits — the athletics association board votes unanimously to fire Pitino. A later legal settlement would amend the term of Pitino's departure to a resignation. The board also approves a one-year contract for Padgett with a base salary of $800,000 and incentives worth another $200,000.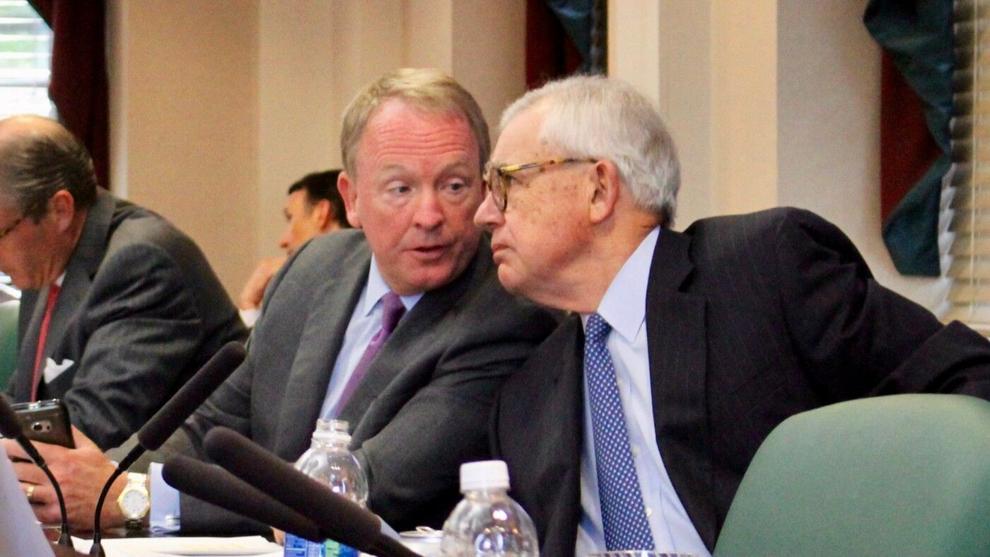 Oct. 18, 2017: After hearing a presentation from Jurich's attorneys, UofL's board of trustees votes 10-3 to fire Jurich. It also votes to give Tyra a one-year contract worth $1.2 million, making Tyra the nation's fourth-highest-paid athletic director.
Oct. 20, 2017: Postel notifies Jurich of his firing in a letter, writing, in part, "your own willful misconduct has also been demonstrated through ineffective management, divisive leadership, unprofessional conduct, and a lack of collegiality best characterized as intimidation and bullying that extends from student government to the University's senior leadership. This has caused substantial damage to the University." A later legal settlement would term Jurich's departure a retirement.
Nov. 10, 2017: Assistant coaches Kenny Johnson and Jordan Fair are fired by Louisville.
Nov. 22, 2017: Louisville releases Bowen to transfer to any NCAA institution and seek eligibility there.
Jan. 10, 2018: Bowen commits to the University of South Carolina but will not play a game for the Gamecocks.
April 3, 2018: Louisville hires Neeli Bendapudi as university president. She takes office May 15.
April 18, 2018: Bowen announces he will enter the NBA Draft.
June 11, 2018: Bowen withdraws from the NBA Draft.
Aug. 7, 2018: Bowen signs with the Sydney Kings of the Australian NBL.
Oct. 2, 2018: Fraud trial for former adidas executive James Gatto, would-be agent Christian Dawkins Code begins in New York.
Oct. 24, 2018: Gatto, Dawkins and Code are convicted of wire fraud and conspiracy to commit wire fraud in a federal court in New York for their parts in the college basketball bribery scheme.
Nov. 6, 2018: Yahoo! Sports reports that the NCAA receives FBI clearance to begin its own investigation into the college basketball corruption and bribery scandal.
May 5, 2019: Gatto is sentenced to nine months in prison and Dawkins and Code receive six months sentences for their convictions in the college basketball bribery scheme. The sentences fall short of the clear outcome prosecutors had hoped to achieve. All appeal their sentences.
Aug. 15, 2019: WDRB reports that the NCAA has resumed its investigation into Louisville basketball, with associate director of enforcement Nate Leffler in Louisville on Tuesday to interview a businessman about Bowen, Johnson and Dawkins, the would-be agent found guilty of funneling money from Adidas to recruits' families in exchange for commitments to teams sponsored by the shoe brand.
June 20, 2019: The NBA Draft is held in Brooklyn. Bowen goes undrafted.
July 1, 2019: Bowen signs a two-way contract with the Indiana Pacers for the NBA league minimum salary.
August 1, 2019: The NCAA launches a new option for hearing complicated enforcement cases, the Independent Accountability Resolution Process (IARP), made up of people not affiliated with NCAA Division I institutions, to investigate and hear complex cases. Its decisions, unlike tradition NCAA Committee on Infractions decisions, are to be considered final and not available for appeal.
Nov. 12, 2019: Bowen plays in his first NBA game, scoring two points for the Indiana Pacers in 2:35 of action.
Nov. 29, 2019: Pitino is interviewed by NCAA enforcement officials.
May 4, 2020: The NCAA sends Louisville a Notice of Allegations accusing the school of a Level I violation and three Level II allegations for recruiting improprieties in connection with a scheme by some adidas executives and others to funnel money to players in exchange for future considerations when they turn pro.
July 27, 2020: Louisville asks for a 45-day extension to respond to its Notice of Allegations from the NCAA, which carried a 90-day requirement for response.
Sept. 2, 2020: The NCAA furloughs its entire staff for three weeks as part of COVID-necessitated belt tightening.
Sept. 16, 2020: Louisville, Pitino, Johnson and Fair submit their responses to the NCAA Notice of Allegations.
Nov. 19, 2020: NCAA enforcement staff conducts a prehearing conference with Louisville.
Nov. 27, 2020: Bowen signs a two-way contract with the Indiana Pacers for the NBA league minimum salary.
Dec. 1, 2020: NCAA enforcement staff submits its reply to U of L's response to the NCAA Committee on Infractions, U of L and individuals involved.
Dec. 15, 2020: Louisville requests that its case be referred to the NCAA's Independent Accountability Resolution Process.
Jan. 15, 2021: A federal court upholds the sentences of Gatto, Dawkins and Code in the college basketball corruption case.
Jan. 20, 2021: The Independent Review Council (IRC) meets to discuss Louisville's request that its case be handled by the IARP.
Feb. 5, 2021: The IRC meets again to consider Louisville's request for IARP referral
Feb. 19, 2021: The IRC votes to refer Louisville's case to the IARP.
March 12, 2021: An oversight committee appoints members of the Complex Case Unit and Review Process members to handle the case moving forward.
March 14, 2021: Louisville is left out of the NCAA Tournament field, prompting an angry response from Chris Mack.
March 17, 2021: Mack informs assistant coaches Dino Gaudio and Luke Murray that they won't be retained after the expiration of their contracts in April. In his meeting, Gaudio responds angrily, and Mack records the conversation, which will become the basis of a federal extortion case against the veteran coach and former ESPN commentator.
March 18, 2021: Louisville self-reports violations alleged by Gaudio against Mack — improper use of graduate assistants in practices and impermissible personalized videos used for recruiting, both potential Level II violations — to the NCAA. Also that day, Gaudio comes to Mack and demands "severance" pay, after having threatened Mack with NCAA allegations. These also form the basis of an extortion case against him.
April 1, 2021: A letter is sent to Louisville with an overview of the IARP process.
April 23, 2021: Bowen is waived by the Indiana Pacers.
May 18, 2021: Gaudio is charged with extortion in federal court in Louisville.
June 4, 2021: Gaudio pleads guilty to Interstate Communication with Intent to Extort, a felony which carries a maximum penalty of two years in prison.
June 21, 2021: An IARP case management plan for Louisville is issued.
Aug. 6, 2021: The CCU completes its investigation into the Louisville case.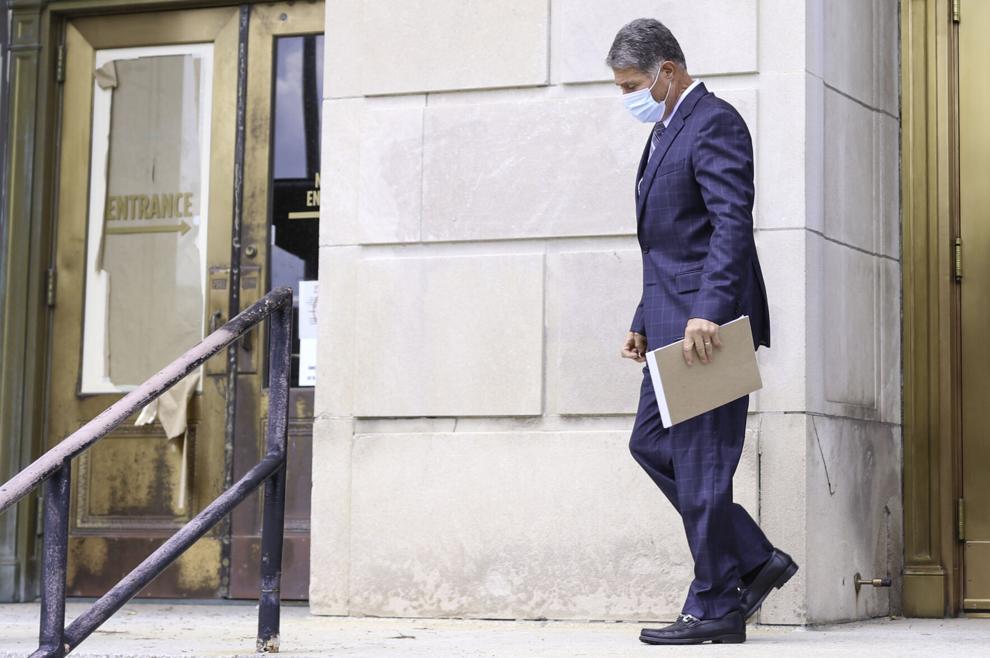 Aug. 27, 2021: Tyra announces that basketball coach Chris Mack is being suspended for the first six games of the 2021-22 season for failure to adhere to university regulations in his decision not to renew the contract of Gaudio, who pled guilty earlier that day to extorting him and the university.
Sept. 20, 2021: Bowen signs a contract with the Minnesota Timberwolves for the NBA league minimum salary.
Sept. 30, 2021: The CCU issues a new Notice of Allegations against Louisville — which includes the Mack allegations from Gaudio — and provides an updated timeline of the process. The new NOA adds three Level II recruiting and impermissible on-court (practice) allegations to those the university is already facing in its pay-for-play scandal.
Oct. 6, 2021: Louisville asks that the cases of the school, former head coach and former assistant coaches be separated.
Oct. 15, 2021: Bowen is waived by Minnesota Timberwolves.
Oct. 26, 2021: Bowen signs with the Iowa Wolves of the NBA's G-League.
Nov. 18, 2021: Chief IARP Panel Member responds to Louisville's request for separate cases for all parties involved.
Dec. 8, 2021: With Tyra having reportedly become a candidate for the same job at Florida State, Louisville's athletics board votes to waive the non-compete clause in his contract, clearing the way for him to leave. That action being taken, Tyra sends his resignation to U of L.
Dec . 9, 2021: Louisville accepts the resignation of athletics director Vince Tyra. Earlier the same day, Bendapudi, who had clashed with Tyra over Mack and several other issues in athletics, announces she is leaving Louisville for Penn State. Tyra inquired about rescinding his resignation, but the athletics board declines to entertain that option.
Dec. 13, 2021: Josh Heird is named Louisville's interim athletics director and Dr. Lori Gonzalez is named Louisville's interim president.
Jan. 26, 2022: Louisville's IARP hearing date is set. And Louisville interim athletics director Josh Heird announces that the school has come to an agreement with basketball coach Mack in which he will leave the school immediately. Mike Pegues takes over as coach, and will finish out the season, but Louisville will win just one of its final 10 regular-season games.
Feb. 15, 2022: Bowen named a member of USA Basketball Men's U-19 World Cup Qualifying team.
March 10, 2022: Bowen suffers a season-ending injury and is waived by the G-League's Iowa Wolves.
March 18, 2022: Kenny Payne is introduced as new men's basketball coach at Louisville.
April 25, 2022: The Complex Case Unit, in an amended written reply to Louisville's own response, calls the school's argument that adidas was not a booster and not representing the school's athletic interest "a desperate attempt to avoid Adidas' status as a booster" and takes issue with nearly every argument the school made in its defense.
June 3, 2022: Heird is named permanent athletics director at Louisville.
July 8, 2022: Amy Shoemaker, a former associate athletics director and general counsel for U of L, files a whistleblower suit against the university, saying that then-president Bendapudi retaliated against her for sending the Gaudio audio to the FBI after learning of its existence.
June 17, 2022: Louisville's hearing in front of a five-member panel of the IARP board reportedly begins in Los Angeles.
Nov. 3, 2022: Louisville and Rick Pitino escaped major penalties when the IARP issued its decision. Louisville received two years of probation, a $5,000 fine and some minor recruiting restrictions. Pitino and Mack were exonerated, the panel announced.
Copyright 2022 WDRB Media, All Rights Reserved.