LOUISVILLE, Ky. (WDRB) -- William "Bird" Averitt, a Kentucky native who helped the Kentucky Colonels win the 1975 American Basketball Association title, died Saturday morning at age 68, a family member confirmed to WDRB News. 
Averitt was born in Hopkinsville, Kentucky, in 1952 and played for Hopkinsville High School before starring at Pepperdine University in Malibu, California, from 1971 to 1973. Averaging 33.9 points per game, the left-hander was the nation's leading scorer during the 1972-73 season, according to Pepperdine Athletics. 
"I liked to play the game," Averitt told the Los Angeles Times in a 2010 interview, "and it seemed like just overnight it came to me. I just wanted to play against the best and I wanted to be one of the best." 
Pepperdine coach Lorenzo Romar remembered Averitt in a tweet Saturday, saying the Kentucky native "really inspired me when I was growing up and learning the game." 
The Portland Trail Blazers selected Averitt in the fourth round of the 1973 NBA Draft, but the guard chose to play in the ABA and started his career with the San Antonio Spurs.
After a year in Texas, Averitt returned to his home state and suited up for 162 games in two seasons with the Colonels, according to Basketball Reference. Averitt averaged 13.1 points per game in his first season playing for Hall of Fame coach Hubie Brown and alongside Hall of Fame teammates Dan Issel, Artis Gilmore and Louie Dampier.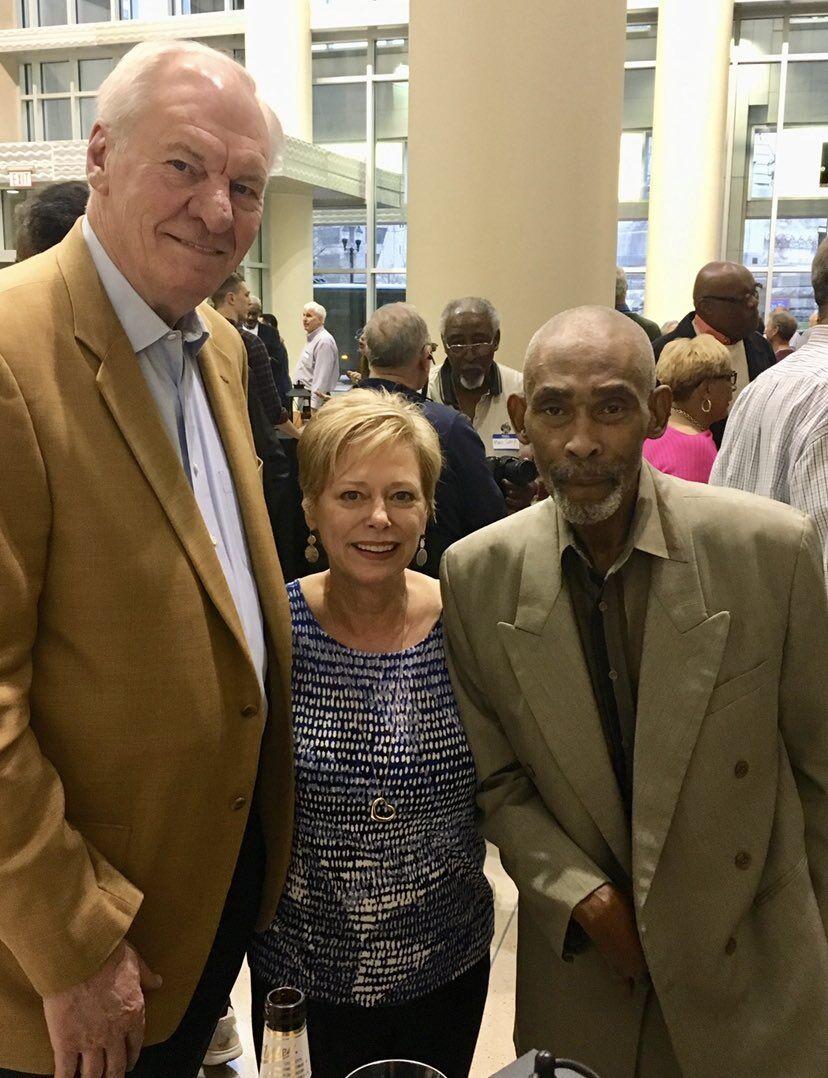 "He was an outstanding talent — super quick, outstanding penetrator," Brown said of Averitt in a 2010 interview with the Los Angeles Times. "He had a 3-point game, a mid-range game and could finish in traffic."
Issel remembered Averitt as "a great player" and "a good man" in a tweet mourning his teammate's death Saturday. 
"I will miss him," Issel wrote. "RIP Bird." 
While Averitt played for the Colonels at Freedom Hall, the team set up the "Birdwatchers Society," a fan club in the guard's honor. For $1, Colonels fans received a button with Averitt's face on it and a "Birdwhistle" that was "to be blown five times (short, crisp blasts) IMMEDIATELY after Bird Averitt scores a basket or a free throw," according to a document shared to Twitter by an account dedicated to bringing professional basketball back to Louisville. 
"Any further activity from the whistle will interfere with the game, as well as confuse both referees and players alike," the document says. "Please only blow your Birdwhistle after the Bird scores." 
Sad news per the Kentucky Colonels ABA Facebook page, that 1975 ABA Champion/fan favorite, "Bird" Averitt passed away peacefully this morning at 7:36 AM.Born in Hopkinsville, KY. - WCC POY- 🏆 1975- Averitt played for the Spurs, Braves, Nets and ColonelsRIP to Bird 😔 pic.twitter.com/DeeOPFGKxJ

— NBA to Louisville (@nba2lou) December 12, 2020
Averitt and the Colonels defeated the Indiana Pacers in the 1975 ABA Finals to bring home the teams' only championship. Averitt averaged 17.9 points per game during the 1975-76 season, the Colonels' last before the team folded when the ABA merged with the NBA. 
Colonels owner John Y. Brown Jr. brought Averitt with him to Buffalo, New York, when in 1976 he used the money he received for agreeing to fold the Colonels to buy the Buffalo Braves of the NBA. Averitt spent a year in New York, played for the New Jersey Nets during the 1977-78 season and ended his professional career after rejoining the Braves for the 1977-78 campaign. 
Averitt moved back to Hopkinsville after his playing days ended and, in the mid-1990s, was in a car accident that left him partially disabled, according to the Los Angeles Times. He is survived by his daughters, Shayla Averitt and Temeshia Faulkner, as well as a number of grandchildren. 
"Pease pray for Temeshia and the entire Averitt family," the Kentucky Colonels ABA Basketball Facebook page said in a post Saturday honoring Averitt.  
Copyright 2020 WDRB Media. All Rights Reserved.