LOUISVILLE, Ky. (WDRB) -- The Alley Gallery is making a comeback after a two year hiatus. 
The creator of the project, Ken Herndon, started the Alley Gallery in 2017. 
Herndon got the idea to turn plain doors into works full of life while he was overseeing the Louisville Downtown Partnership's Ambassador Program.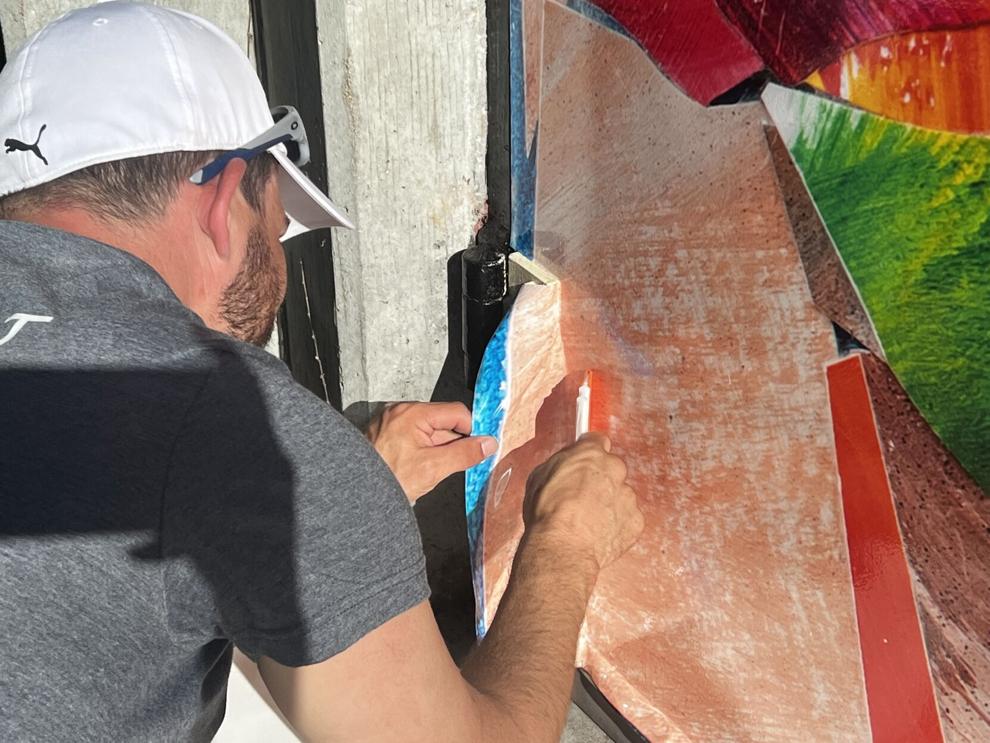 "We removed graffiti tags on doors and so we know that those back doors are always getting tagged. This is a way to turn that sow's ear into a silk purse and we also in the process can feature the work of our many talented local artists," said Herndon.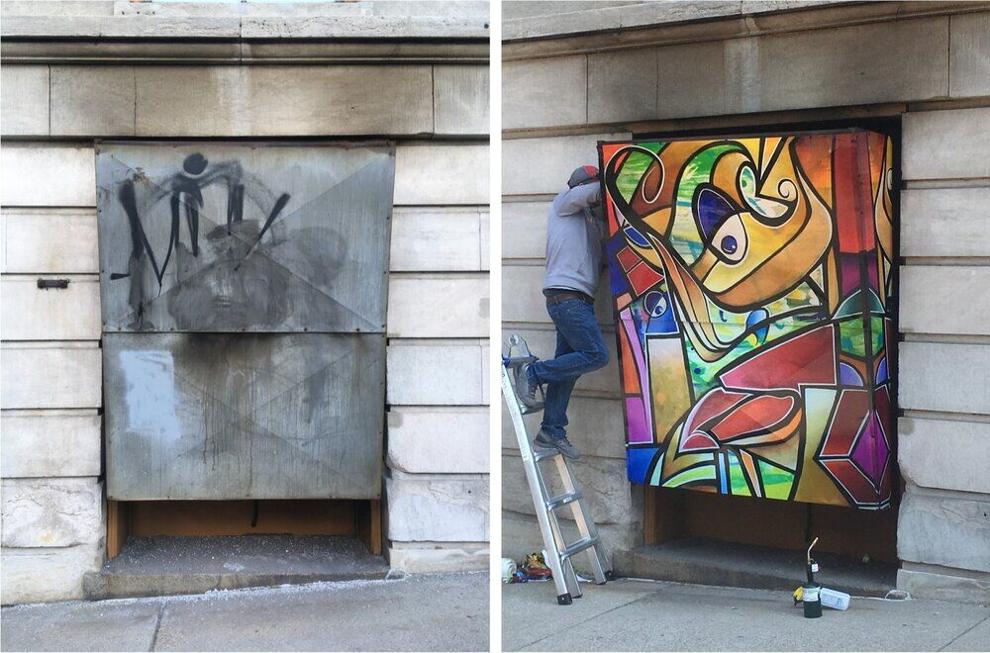 So far, the project has revamped over 130 doors in downtown Louisville. The latest doors to be covered in colorful vinyl are off Bingham Way near the intersection of East Witherspoon Street. 
One door is a portrait of Abraham Lincoln and the other is a collage of images related to the Kentucky Derby.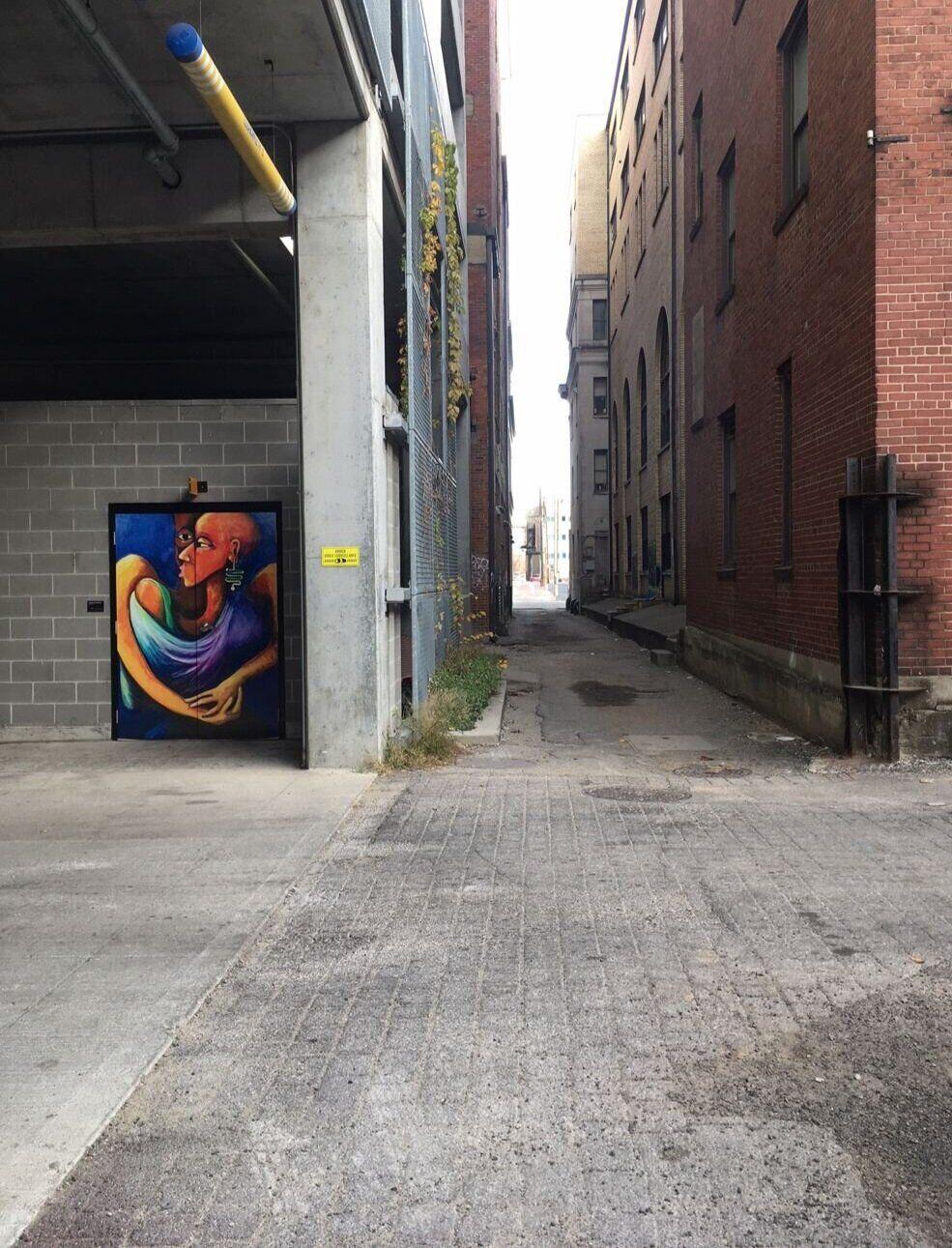 "Many of the artwork is just artwork that has no relation to the city or the location. In this particular location, because of their size, we wanted to have something that people might want to have their pictures taken in front of, and we anticipate that happening," he said.
After a local artist creates an image or design for a particular doorway or space, it is then printed on large sheets of vinyl. It is then installed overtop of the doorframe. 
In some instances a blowtorch is used to help expand the vinyl to fit over door handles and frames or imperfections on a doorway.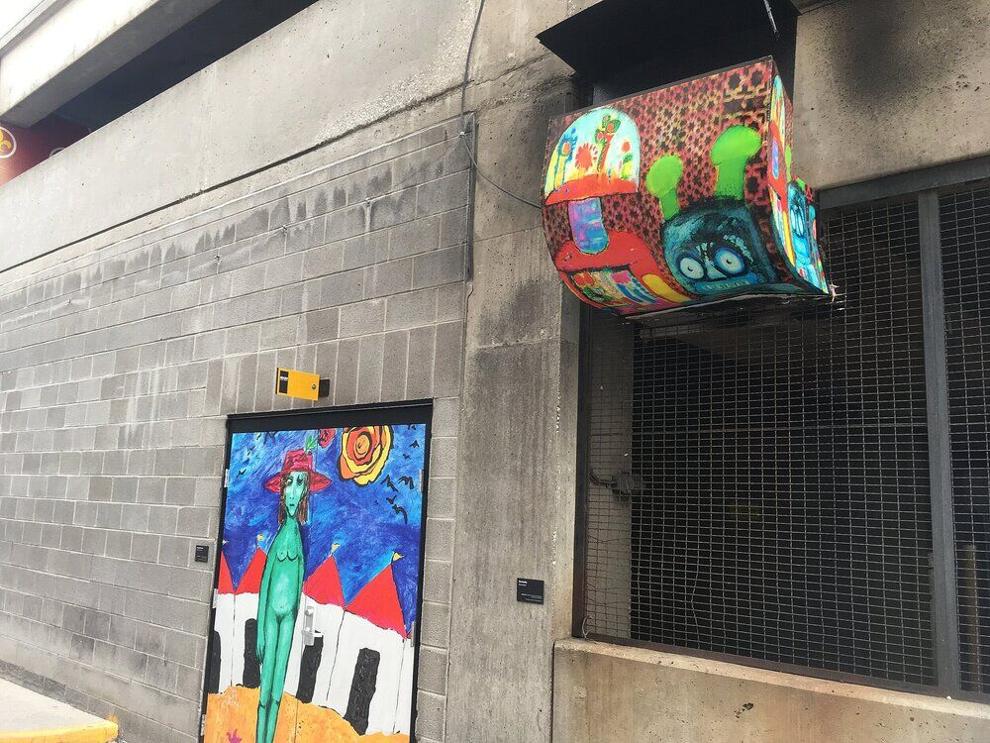 Herndon says they've also covered metal vents. He says he "sees doors in his sleep" and is always looking for the next area to spruce up with some color.
"In 2018 the International Downtown Association awarded Alley Gallery as one of the Top 5 public space design projects in the country. Many cities have since implemented this: Albany, N.Y., Wichita, Kan., Santa Monica, Calif. But we are the originator," said Herndon. 
Copyright 2022 WDRB Media. All Rights Reserved.