LOUISVILLE, Ky. (WDRB) -- Flooding wasn't the only problem faced by a homeowner on Transylvania Beach this week. Or even the biggest.
In addition to the muddy cleanup, Jeff Cooper has had to deal with a thief. 
"I was gone," he said. "Somebody came in, stole my kayak, kicked in the back door, and they took an old generator and then a sawzall and a circular saw."
Cooper said he's powered through 27 floods in 24 years living on the Ohio River, and in the latest round, the Ohio River rose 6 1/2 feet on the first floor of his home. He'd just started to clean up from the last flood when he realized he was missing much more than what the swollen river washed away.
"A thief, I think, is the lowest you can get for a person," he said. "They come out and pick on me. It just goes right through me. Goes right through me."
Cooper is a contractor by trade, so the thief didn't just take his tools. They took part of his livelihood and ability to make money a repair his own home
"To come out here and do this job, I had to scramble," he said outside of a new house under construction in the Jefferson Park subdivision. "I work 10 or 11 hours, sometimes six and seven days a week."
Police say it happened around 9:30 a.m., and it turns out Cooper wasn't the only victim.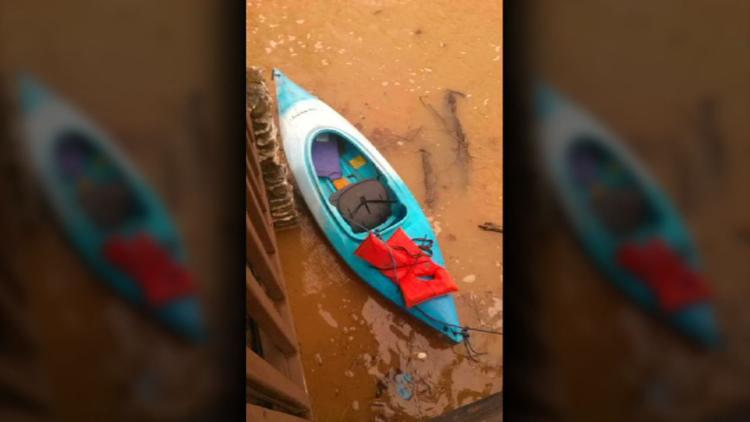 "We had a couple of other situations where belongings were stolen in that area," said Dwight Mitchell, a spokesman for the Louisville Metro Police Department. "Unfortunately with the floodwaters, it's a crime of opportunity."
By Friday afternoon, the swollen Ohio River was rising yet again. Cooper expects his yard to be under water by Saturday morning. It means many of the nearby residents will be forced to evacuate again. 
"We're on top of it," Mitchell said. "Our impact team from the Eighth Division is patrolling that area as well as some plain-clothes detectives and our River Patrol."
Mitchell said the extra patrol will also include nearby Juniper Beach, which has also been flooded out by the Ohio River.  He said residents who must leave behind valuable items should store them in a place or something that locks and ask those who are riding out the rising water at home to keep an eye out for looters.
Cooper has little hope of getting back his belongings. Estimates on the loss are about $2,000.
"I hope they find (the thief) on the bottom of the river," Cooper said.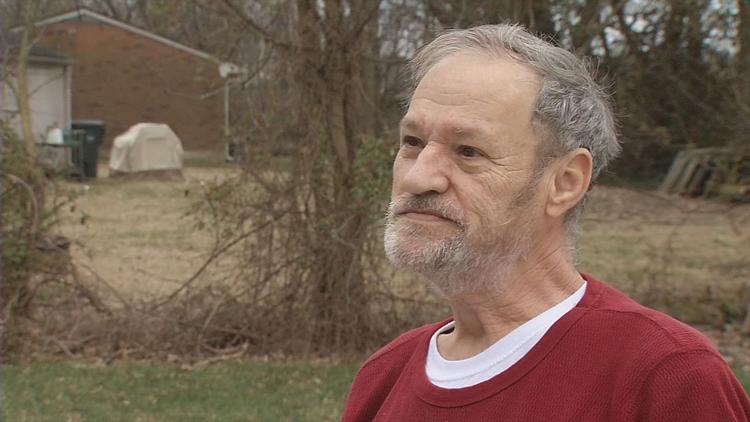 But he wouldn't want to live anywhere else. 
"It's a whole attitude change," he said. "I can have a bad day, and as soon as I get down here, my attitude changes. It's relaxing, I calm down, forget about what happened and enjoy the river."
Copyright 2019 WDRB Media. All Rights Reserved.