LOUISVILLE, Ky. (WDRB) -- Louisville Drumline Academy is holding an open enrollment event for the 2023-24 season for people age 5 to 35.
Open enrollment will be held on Saturday, May 20, from 3-5 p.m. at the Newburg Community Center at 4810 Exeter Ave.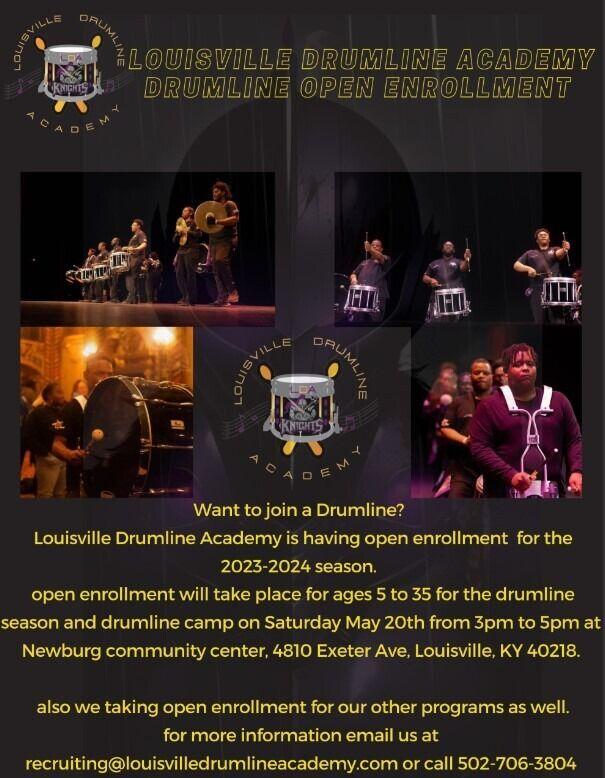 People will be able to enroll for the drumline season, drumline camp and other programs the academy has to offer.
For more information about open enrollment, you can email recruiting@louisvilledrumlineacademy.com or call 502-706-3804. 
Related Stories:
Copyright 2023 WDRB Media. All Rights Reserved.