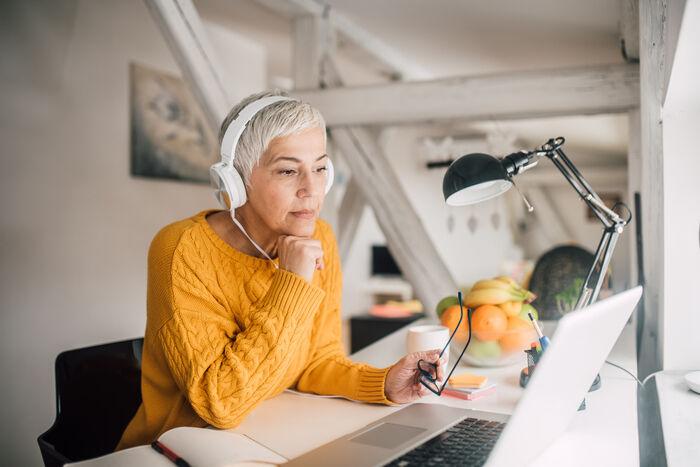 While college immediately brings to mind images of campus activities and social events, the reality can be very different for adult students who are pursuing a degree while also holding down a job. Attending class can mean driving to campus before or after work, spending long hours in the car, missing time with family, and facing the constant demands of getting everywhere on time. Couple any of those pressures with financial strain and you have a recipe for frustration and stress.
"There are mental and emotional challenges that come with having to be somewhere at a designated time," says Chris Foley, Associate Vice President and Director, Office of Online Education at Indiana University, "especially if you live in a big town like Louisville and you're commuting to campus. It's possible you've already worked an eight- to 10-hour day. Now you're going to spend up to an hour in the car driving to and from campus and then sit in class for a couple of hours. If you can avoid those things, it saves you a lot of time and energy."
Thankfully, there's an option that can cost less and be more convenient. Furthering your education online, particularly at a well-respected and globally recognized institution like Indiana University, can come with financial benefits even for those who live out of state.
"In some cases, the tuition for online courses is not as expensive," Foley says of IU Online, which boasts a catalog of over 150 degree programs. "That's obviously something that benefits students; but there are also savings that come from not commuting to campus: students don't have to pay for gasoline, they don't lose wages over lost time at work, and they're able to maintain their quality of life."
 Adaptable for working students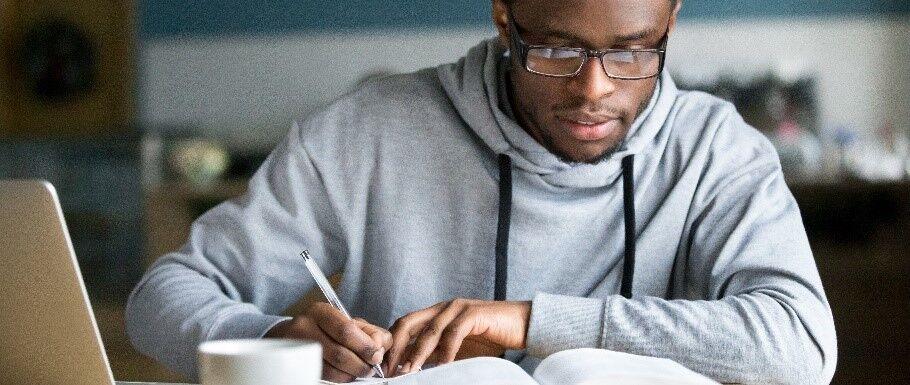 The typical online student is in their late 20s or early 30s, and taking classes while also juggling concerns like children and their career. An option like IU Online offers not only the instant financial benefit of not having to travel to classes but also of taking coursework when you can—around a work schedule, for instance, allowing a student to continue to generate income. Online students also can take courses as they can afford them, as opposed to in-person students typically taking a full schedule of credit hours.
"That's why we build courses predominantly in the format where students don't have to be somewhere at any given time. If the course has a live lecture, it's usually going to be recorded so that students can review it later on. Assignments may be due at specific times, but they're assigned with plenty of notice so that students can work on them around their schedule," Foley says. "It's a very adaptable format for students who have other commitments, whether it's a job or childcare or even living arrangements that sometimes require flexibility. If your employer comes in and says you need to work an extra shift, generally, it's not going to be too much of an issue. You just have to reschedule when you're going to do the coursework."
Working students may be eligible to receive tuition benefits from their employer, given that IU Online is an accredited institution that often satisfies requirements for tuition reimbursements. IU Online strives to make its courses affordable, and students may have access to a full spectrum of financial aid, including federal grants and loans, military benefits, and some scholarships.
Competitive with Kentucky programs
IU Online also features tools that help students manage their finances and make the right decisions on borrowing funds for education. Staff members are always available to answer financial aid questions, just as they would be for on-campus students. The total package can make IU Online an affordable option, even for a student living in Kentucky. 
"In most cases, particularly for our undergraduate online students, tuition is going to be very competitive with Kentucky in-state programs," Foley says. "State aid from Kentucky may or may not be as readily available to online students at an institution in Indiana, and that's an important factor to consider. But generally, we're making sure that our tuition rates, even for students from outside of Indiana, are increasingly accessible and competitive with other institutions, not just in Kentucky, but around the United States."
 And unlike some online options, IU Online is supported by a major, state university system with seven campuses and carries instant name recognition among potential employers. 
"People trust our degrees. They are built in the same way as the other degrees that students are already accustomed to," Foley says. "I'm a firm believer that getting more education generally benefits you in the workplace, either directly in your paycheck or indirectly through increasing your opportunities. But it's important for people who are interested in pursuing education to really pay attention to that degree—where it's from and if it is going to be respected or rewarded in their professional life."
Interested in learning more about IU Online, and the financial benefits it can offer prospective students? Call (844) 948-4863, fill out their online form, or visit their website at Online.IU.Edu.