LOUISVILLE, Ky. (WDRB) -- A World War II veteran is being laid to rest in Louisville on Sunday. But with no family and no funeral, volunteers are asking the public to help send him off with respect.
A procession is traveling nearly 1,000 miles this weekend to bring home 96-year-old Army veteran Wallace Anderson Taylor.
Taylor, a WWII and Korean War veteran, is originally from Louisville. He died in Florida in February, but because he didn't have family, no one claimed his body.
A group of veterans and friends raised money to help send Taylor back to Kentucky. This week, his remains, draped in an American flag, were escorted from a Florida funeral home, with motorcycle groups beginning his send-off. The procession will travel through several states this weekend.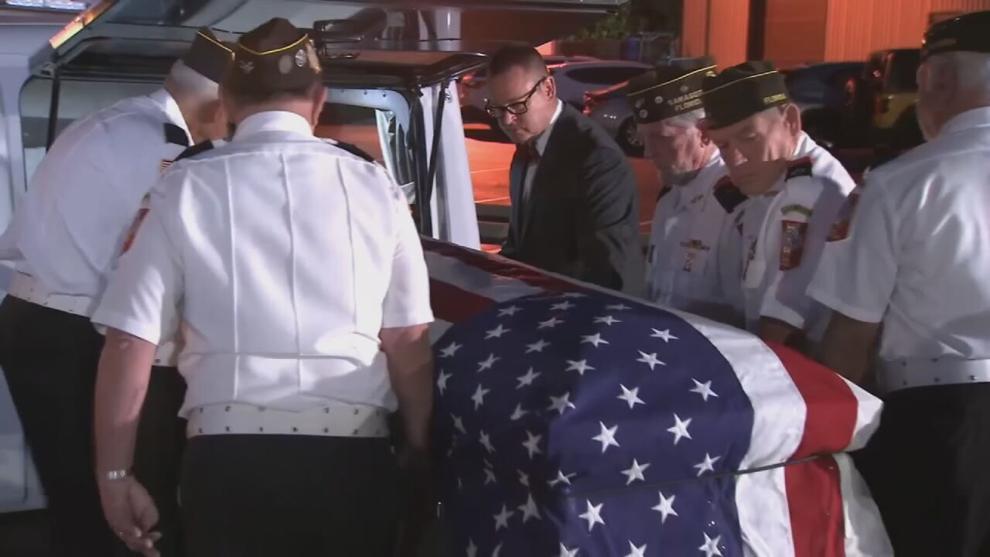 "Just honor this man. He's outlived his entire family, so those of us that come out are the only ones that are gonna be there for him," said David Ballard, ride captain for the Kentucky Patriot Guard.
Ballard said the Kentucky Patriot Guard will pick up the ride in eastern Kentucky on Sunday. A police escort, starting near Sarasota, Florida, will travel 13 hours and arrive in Louisville on Sunday afternoon.
Taylor's final resting place is at Resthaven Cemetery off Bardstown Road, where Ballard hopes people will line up.
"If we can get people to stand along the side of Bardstown Road, between the Watterson Expressway and Resthaven Cemetery," he said. "Don't block entrances or exits of any place, be respectful, responsible, everything you need to be."
Ballard said it's called the "final mile," and hopes others will be there to give Taylor a final salute.
"I just want to send the man out, and not send him out alone," said Ballard. "I hate seeing a veteran go out alone."
Taylor will be laid to rest on Sunday. People are asked to line the street outside of Resthaven Cemetery, 4400 Bardstown Road, starting at 12:30 p.m. The procession is expected to arrive between 1:30 and 2 p.m.
Copyright 2021 WDRB Media. All Rights Reserved.