LOUISVILLE, Ky. (WDRB) -- Thousands of bets will be placed at Churchill Downs this week, but one man on Hall of Fame trainer Bob Baffert's team hopes to beat a different kind of odds.
Silvestre Garcia has spent the past decade caring for Baffert's horses. 
"He's the first one to see them in the morning. The first thing they do is they see if they finish their grain, they report that to me. They check their temperatures twice a day. They take their bandages off, they check their legs," said Baffert.
After helping many of Baffert's horses become victors, Garcia was diagnosed with polycystic kidney disease. The condition causes cysts to form on the kidney as the kidney enlarges, eventually leading to kidney failure.
Garcia is now eligible for a transplant, but finding a donor has been difficult. 
"His kidney basically is working at 8% and they have to put him on dialysis," said Humberto Gomez who works with Garcia. "Eight years ago he had a stroke and when he went to the hospital they ran tests and discovered he had a kidney problem."
Gomez stood beside an emotional Garcia, translating for the groom as he recalled the day he received his diagnosis.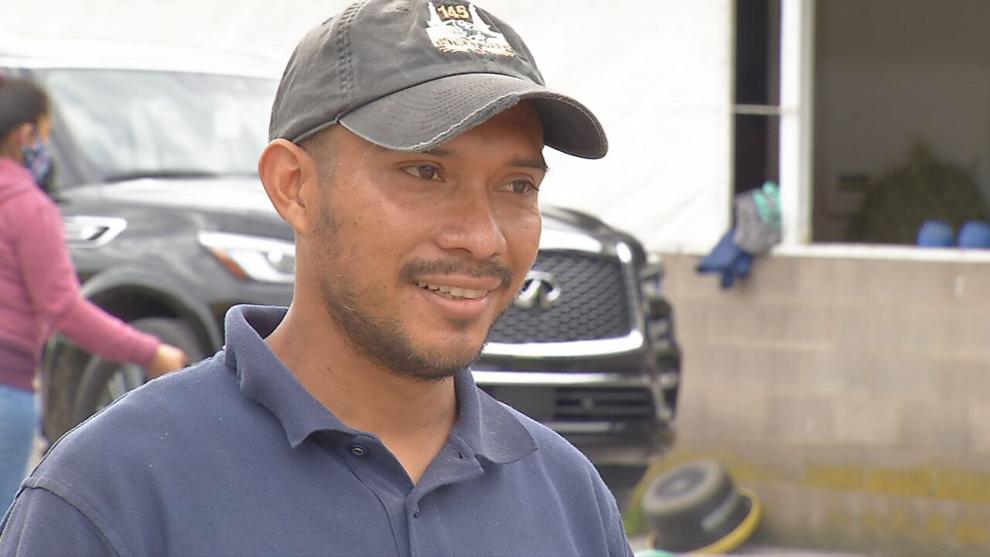 "It was actually his birthday that day. The family, his wife and kids, they wanted to celebrate his birthday. It was one of the saddest moments in his life," said Gomez.
Despite his condition, Baffert says Garcia still comes to the barn with a positive attitude, wanting to spend time with the horses he's grown to love.
"He has to hook himself up to a machine but he doesn't care, he says 'I wanna be with my horse,'" said Baffert. "Every time I go down there, he's always working. Silvestre is a very hardworking dedicated employee that just loves the horse. I always tell him, 'Dude, just take a couple extra days off, relax and take care of yourself' and he says 'No,' he wants to be with his horse.'"
Garcia spends nine hours a day on dialysis which prevents him from being able to do as much around the stables as he would like. If he was matched with a living kidney donor, he would be able to return to life as it was before his diagnosis.
But the clock isn't just ticking for himself. The condition is hereditary and six years ago, Garcia's son was also given the same diagnosis. His son is now 9 years old and although his condition is severe, he is not yet eligible for a transplant.
"It just breaks my heart when I see his little boy, I want him to be able to watch his little boy grow up," said Baffert. 
"Just thinking his son is going to go through all of this, he just wants to be strong for his son and be there for him," said Gomez.
Baffert and Garcia are working with Mulligans Living Kidney Donors to find Garcia a match, willing to go wherever in the country to get the live-saving treatment.
"Hopefully somebody is going to step forward," said Baffert. "There's a lot of good people out there that maybe something could happen. I wish I could give him a kidney."
Baffert and Garcia are now asking anyone who is interested in donating a kidney to reach out to Mulligans Living Kidney Donors. You can also reach the organization by contacting LeighAnn Saylor at (502) 544-2334.
For now, Garcia keeps helping horses put one hoof in front of the other as he quietly pushes through his pain and faces his battle in the barns.
"To be working here with Bob and having his family and kids behind him and his friends, it's just the support and the courage to keep going," said Gomez. 
Copyright 2021 WDRB Media. All Rights Reserved.