LOUISVILLE, Ky. (WDRB) – As the coronavirus pandemic spread last year, calls to suicide prevention hotlines surged across Kentucky and Indiana. In the Louisville area, the number of people at urgent risk of taking their own lives more than doubled.
Mental health advocates saw a nearly fourfold increase in assessments in Kentucky. In Indiana's southern counties, nearly half of all screenings for depression, anxiety and other symptoms since 2015 happened within the last year.
Census Bureau surveys show that residents of Kentucky and Indiana often had higher-than-average levels of anxiety and depression in the U.S in 2020. And as recently as this month, 35 percent of Kentuckians reported such symptoms – the No. 2 rate nationally, trailing only Arkansas.
That snapshot of available data hints at the immediate mental health toll from the pandemic, although experts caution it will take time to fully understand the wide-ranging effects of job losses, fractured social networks and other sudden disruptions in the COVID-19 era.
While the U.S. is gaining some semblance of normalcy as more people get vaccinated, the demand for mental health services remains high. In Kentucky, for example, some providers say it now takes months to see new patients.
PODCAST:
In southern Indiana, Brooke Skaggs began counseling last year after she lost her father to suicide. It was a decision, she said, that has helped her cope with his death.
"If you're scared to go to therapy, it's understandable. I've been in that situation, and it's terrifying. It's hard to find the right person for you," she said. "But sometimes all you have to do is look up therapists near you, pick one, and she ends up being one of the biggest helps in your life."
In the coming weeks, WDRB News will examine the pandemic's impact on mental health in the Louisville region and beyond. Our reporting will seek to highlight funding needs for overwhelmed service providers, explore how young people are coping and shine a light on communities disproportionately affected by the virus. 
Meanwhile, even as Kentucky and other states pull back on mask mandates and lift capacity restrictions, there are signs that the mental health crisis hasn't receded.
At Seven Counties Services, local calls to the National Suicide Prevention Lifeline and other crisis lines remain higher than at this time last year, said Geneva Robinson, director of the agency's Crisis and Information Center.
In April, call volumes were up about 5 percent from the same month in 2020 and up 15 percent since before the pandemic.
"We have a lot of people for whom just because we get vaccinated and we can stop wearing our mask and we can begin to be out in public again, doesn't mean that that back rent and those back mortgages are paid," Robinson said. "It doesn't mean that they have a new job now or are working enough hours to make ends meet. So a lot of people are going to their 'new normal,' but a lot of other folks are still trying to figure out what that's going to be."
"I think we actually have not even seen the peak yet of folks actually being able to feel and start to deal with the emotional impact the last year has brought."
'Everyone's schedules are full'
Across the U.S., the majority of licensed psychologists report an increase in demand from patients with anxiety disorders and depression since before COVID-19. That's according to a November survey from the American Psychological Association.
Overall, 30 percent of providers said they couldn't satisfy the additional demand.
Similar surveys are underway in Kentucky. But mental health providers here say there is already plenty of evidence to show that more people are seeking counseling sessions.
Dawn Hinton, a licensed professional clinical counselor in Florence, Ky., said all eight offices in her practice have a waiting list. Elsewhere across northern Kentucky, she said some offices are taking six to 10 weeks to see new patients.
"It's definitely been a result of COVID," said Hinton, who also is executive director of the Kentucky Counseling Association. "Things have increased exponentially."
In Louisville, licensed psychologist Rachel Buehner said she has a three-month waiting list for new patients. And as president of the Kentucky Psychological Association, she said, "everyone's schedules are full."
Buehner said she has tried to set firm boundaries to keep her work and personal time separate. Still, she said, she'll schedule an appointment after hours or on a weekend if one of her clients has an emergency.
"That's what people oftentimes need during really tough times like this," she said. "Psychologists -- mental health providers across the board -- are overbooked and overscheduled and depleted."
Census Bureau surveys show that 11.4 percent of Kentuckians received counseling or therapy in the last month, according to data released earlier in May. That was the highest level since the surveys gauging COVID-19's mental health impact began last August.
Joshua Claytor of Vine Grove had been seeing his therapist every two weeks, but he said during the pandemic those virtual sessions are now weekly. Claytor, 41, said he began seeing a therapist in 2019 after struggling with anxiety and depression for years.
Claytor said he was prepared for the initial changes brought on by the pandemic. He already worked from home as a freelance copy editor for gaming-related websites and doing customer service for an Owensboro hobby store. And, he said, he rarely left his house due to his fear of being outside.
But he had been gradually venturing out when COVID-19 hit. Now, the return to normal presents a new challenge as he considers going back outside: He is immune-compromised and isn't getting vaccinated. "It's really put my journey back," he said. "Now I don't know who I can trust -- because having an honor system for not wearing a mask is not the best way."
At the same time, he credits therapy with helping him cope with anxiety, panic attacks and feelings of loneliness.
"As long as you are comfortable with who you're talking with, with who you're working with, then it makes you better. And it's scary, because you don't want to think that you're broken," he said. "But it happens. And a lot of people just try to soldier on -- but getting the tools and learning how to best control it is going to improve your quality of life."
'Unprecedented' hotline calls
At Seven Counties Services, there was a 200-call increase last year in "active rescues," or people who had already harmed themselves or were in the middle of a suicide attempt. Robinson, who manages the agency's Crisis and Information Center, said that's the biggest change she has ever seen.
"This has been an unprecedented sort of an event for us as well, in terms of people who are seeing themselves so hopeless that suicide becomes what they think is their only option," she said. 
Seven Counties is one of eight community health centers in Kentucky that answers calls to the National Suicide Prevention Lifeline, 1-800-273-TALK (8255). Counselors mainly speak with people calling from Jefferson County, but also some residents from surrounding and outlying counties.
Robinson said Seven Counties can connect callers with resources like rent and utility support, or even ongoing mental health services. The calls are confidential.
In 2020, the number of calls to the national suicide line more than doubled to 7,842 from the previous year. In all, 278 of those people were considered at "imminent" risk of suicide – up from 115 in 2019.
Similar call trends occurred in mostly rural areas like southern Kentucky. The past year has been "especially challenging," said Mark Saderholm, director of service centers for Bowling Green-based LifeSkills, a community mental health center that covers 10 counties.
Saderholm said the pandemic has had a ripple effect in his agency, creating a high-stress environment for some workers and leading to retention problems and a short-staffed crisis unit.
"From what I'm hearing from staff anecdotally -- and I'm hearing from managers that manage staff across the entire region, southcentral Kentucky, outpatient clinic – the crisis line call level has not dropped off," he said.
Overall in Kentucky, there was an 8 percent jump in calls to the national suicide hotline in 2020. Indiana's increase was just over 5 percent.
With the pandemic causing sudden isolation, economic hardship, illness and even death, it's not surprising that calls to suicide lines and other mental health screenings have risen, said Megan Cole, director of the American Foundation for Suicide Prevention's Kentucky chapter.
"That doesn't necessarily translate to an increased suicide death rate, even though it is a sign that we are in distress, and it is a cause for concern -- really a call to action," she said.
Initial data from the National Center for Health Statistics indicate that U.S. suicide deaths fell by more than 5 percent between 2019 and 2020. But preliminary data show that Kentucky recorded more deaths by suicide in 2020 – 756, up from 727 in 2019, according to the Kentucky Office of Vital Statistics.
While that marks an increase from the prior year, the initial figure is in line with the 757 suicides in 2018.
"It's going to be really important to be proactive about mental health going forward -- rather than reactive -- if we do start to see suicide rates go back up as this crisis sort of evens out," Cole said.
In Louisville, there were 141 suicides in 2020, down from 148 in 2019, according to the Jefferson County Coroner's Office. The county reported 6,447 deaths last year – a 26 percent increase from the prior year. In all, the manner of death is pending for 80 of those deaths, while 43 were classified as "undetermined."
Indiana has not yet released preliminary suicide data, although some counties have provided early figures. Those show that suicides declined in Clark County, from 19 in 2019 to 11 last year, but rose slightly in neighboring Floyd County, from 11 in 2019 to 13 in 2020.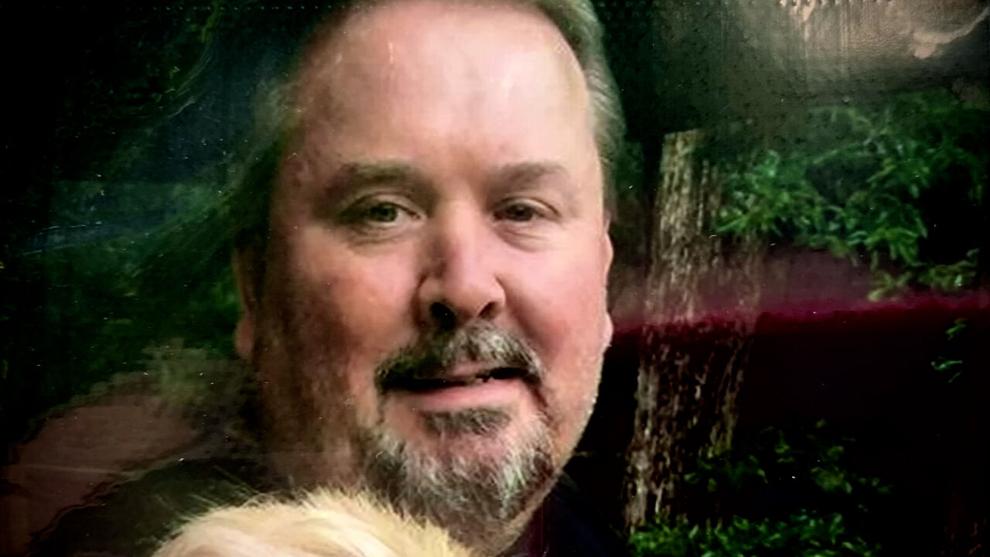 One family's story
One of those deaths in Floyd County was Tony Skaggs, who was 58 when he took his own life last July.
Skaggs had a larger-than-life personality. He struck up conversations with strangers at restaurants. He loved to fish and watch NASCAR. He once raced motorcycles. He loved his Indiana University parka so much he took it to the dry cleaners.
That's how his daughters, Ashleigh and Brooke, remember him. They also recall digging for crawdads with him as young girls, making trips to Polly's Freeze in Georgetown and going to drive-in movies in his blue Isuzu Trooper – nicknamed "Suzy Trooper."
But their last memories are of the worrisome changes they saw in their father during the pandemic.
"We saw him slowly start to slip, and start to lose his mind in a way. He was stuck at home all the time not going anywhere, not able to be out around people like he wanted to be," said Ashleigh Skaggs, 30. "And you know, those walls -- they start to close in after a while."
His daughters say he started communicating more by text message and made other decisions that seemed out of character. After his death, both say they struggled with their own mental health challenges, including feelings of guilt about what they could have done differently.
"If I could leave a message for anybody who's going through this or who's going through depression or mental health issues, it's that please, please don't close yourself off to the people in your life that love you," Ashleigh Skaggs said.
After her father's death, 26-year-old Brooke Skaggs said she started a new hobby -- raising chickens -- to cope with her own anxiety and depression. But she and her sister also entered therapy, which both say has helped.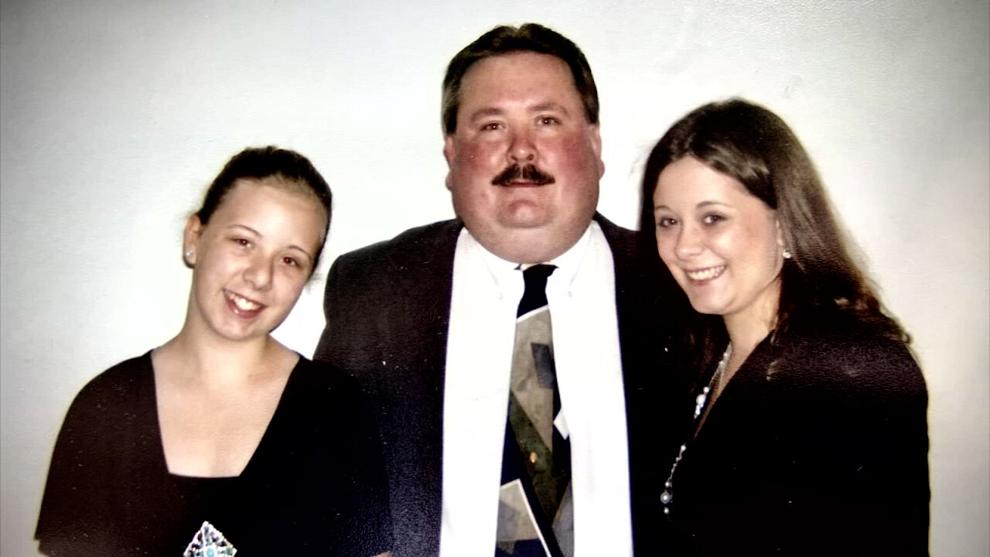 "It's terrifying sharing your life with someone that you don't know. But at the end of the day, after that one session that I went through, I felt so much weight just lifted off of me," Brooke Skaggs said. "And I felt so much better about everything that I was going through. I felt like I could actually get through it now."
Copyright 2021 WDRB Media. All rights reserved.