FRANKFORT, Ky. (WDRB) -- A bill which would close a loophole that's allowed some mentally ill defendants to avoid both prison time and treatment after they allegedly commit violent crimes passed the Kentucky Senate on Monday in a nearly unanimous vote.
The bill will now head back to the House for final approval. The House had unanimously approved the bill, but it must hear it again after minor changes were made earlier Monday in a Senate committee.
"This bill would close the crack (in the law) and give people the help they need and keep the community safe," said Sen. Morgan McGarvey, D-Louisville, who during Senate testimony referenced the case in Louisville where Cane Madden was charged with raping a child but may soon be set free.
"We've got to do two things," he said. "We've got to protect individuals accused of crimes. They still have rights and those rights matter. ... We have to protect them from themselves and also to protect our communities."
In a near unanimous vote, #HB310 passes the #KY Senate, setting the bill on a path to become law and close a dangerous gap in state law that has allowed some defendants to avoid both prison time and mental health treatment. @DS_Rinehart @JasonRileyWDRB @MarcusGreenWDRB @WDRBNews pic.twitter.com/yhgUbN9slb

— Chad K. Mills (@ChadKMills) March 29, 2021
On March 11, a Louisville judge determined that Madden is mentally incompetent to stand trial. Madden is accused of raping and assaulting an 8-year-old girl, fracturing her skull with a shovel, in an August 2019 attack in Louisville's California neighborhood.
Jefferson Circuit Court Judge Annie O'Connell found that Madden is also unlikely to regain competency in the foreseeable future. By law, given the finding of incompetency, his charges will eventually be dismissed.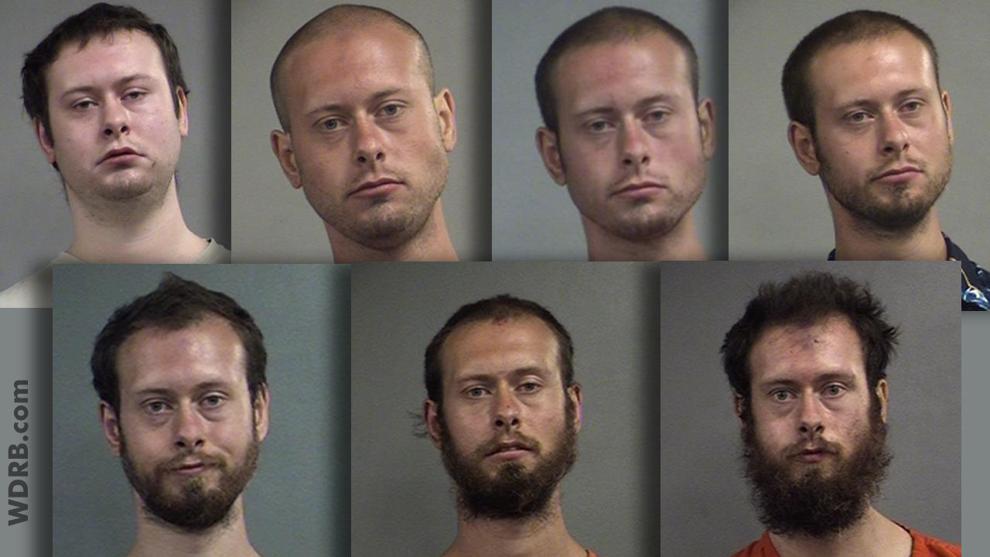 Madden, whose case prompted the bill, has had several felonies dismissed due to incompetency. He also hasn't met Kentucky's criteria for involuntary hospitalization — meaning he has repeatedly walked free — dodging both prison time and mental health treatment. As WDRB News has reported, Madden isn't the only defendants who has fallen through the crack in state law.
In essence, HB 310 would trigger an involuntary commitment/hospitalization proceeding if a judge finds a defendant incompetent to stand trial and there's no 'substantial probability' of attaining competency.
McGarvey said the bill would apply only to defendants charged with violent and/or sexual related crimes who have been deemed incompetent to stand trial.
The current state law stipulates defendants with mental issues, like Madden, who are found incompetent to stand trial, can only be involuntarily hospitalized for treatment if they meet three criteria:
The person must be deemed a danger to himself or others
The person is expected to benefit from treatment, and
Hospitalization is the least restrictive treatment available
McGarvey said Madden is released repeatedly because he is not expected to benefit from treatment.
Here are some of the comments made by @MorganMcGarvey, @KyWhitney, @SenWheeler31 & others before the bipartisan vote on #HB310. Ultimately, lawmakers believe the bill "threads the needle" in effectively fixing the issue in a narrow way. @WDRBNews @JasonRileyWDRB @DS_Rinehart pic.twitter.com/v5MzRJ7r8H

— Chad K. Mills (@ChadKMills) March 29, 2021
Under the bill, McGarvey said, a defendant found incompetent would have an evidentiary hearing, in front of a judge, to determine if there is a probability the person committed the crime. The defendant will have an attorney for this hearing.
If a judge finds there is a preponderance of evidence of guilt, there will be another hearing to determine whether it is in the best interest of the defendant and the community for the person to be involuntarily hospitalized using four new criteria:
The respondent presents a danger to self or others as a result of his or her mental condition
The respondent needs care, training, or treatment in order to mitigate or prevent substantial physical harm to self or others
The respondent has a demonstrated history of criminal behavior that has endangered or caused injury to others or has a substantial history of involuntary hospitalizations under KRS Chapters 202A or 202B prior to the commission of the charged crime; and
A less restrictive alternative mode of treatment would endanger the safety of the respondent or others.
If hospitalized, a judge would periodically review the status of the person.
Besides the mandatory reviews, McGarvey said the person could also request a review if their circumstances have changed. 
While she voted in favor of the bill, Sen. Robin Webb, D-Grayson, said there is a risk "in losing individual liberty" under this law.
"We have to monitor this piece of legislation and make sure it's not abused," she said, to ensure that those who are involuntarily hospitalized are not forgotten about.
Meanwhile, McGarvey expects the House will agree to the slight changes made by the Senate. He also expects Gov. Andy Beshear will sign it into law.
Monday, leading up the Senate vote, McGarvey and others reflected on the hard work and bipartisan spirit that produced the fix included in HB 310.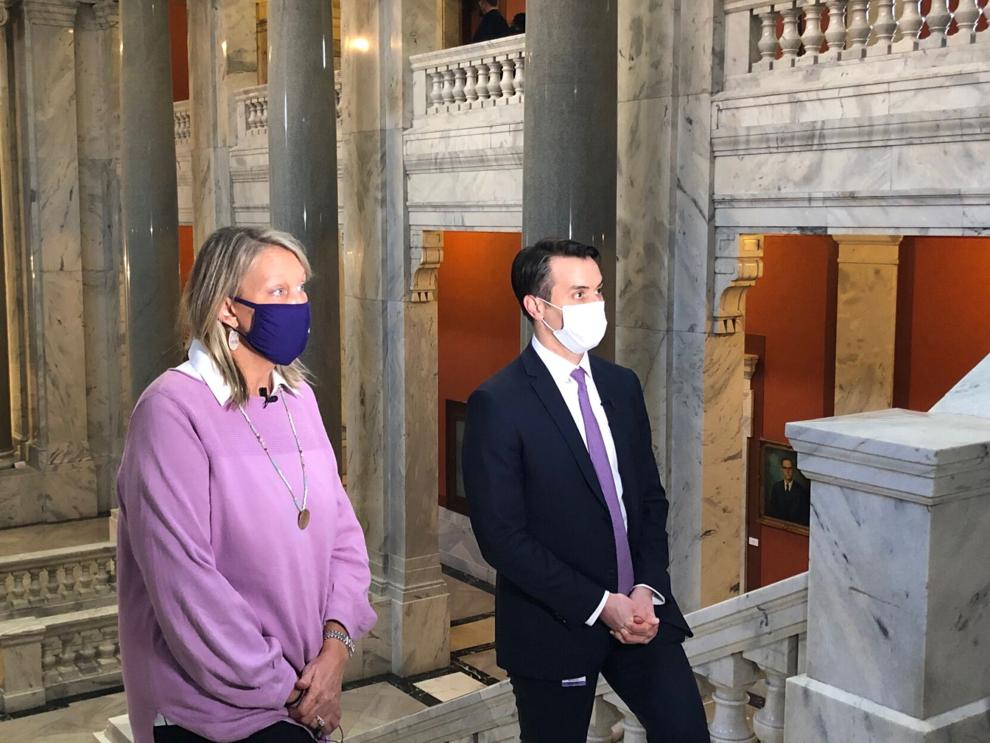 "In the last two days of the legislative session, there will be a lot of stories about some of the fights, some of the things that go on, some of the things that people see," he said. "I just hope this is held up as an example of when rural and urban, Democrat and Republican legislators work across the aisle to get a good piece of legislation that has been thought out across the finish line."
Sen. Danny Carroll, R-Paducah, echoed his sentiment. Carroll also apologized to victims, including the 8-year-old involved in the 2019 rape case. He expressed regret the legislature didn't move faster in acting.
"One of the very basic tenets of government is to protect our citizenry, and in this instance, in these circumstances, we have failed for decades," he said. "For the families who have been victimized by (Madden), we have heard you, and I apologize for having not reacted sooner."
Copyright 2021 WDRB Media. All Rights Reserved.