LOUISVILLE, Ky. (WDRB) -- A community's worst fear was realized Thursday when a Jefferson Circuit Court judge determined that Cane Madden is mentally incompetent to stand trial. 
Madden is accused of raping and assaulting an 8-year-old girl, fracturing her skull with a shovel, in an August 2019 attack in Louisville's California neighborhood.
Jefferson Circuit Court Judge Annie O'Connell determined that Madden is also unlikely to regain competency in the foreseeable future. By law, given the finding of incompetency, his charges will eventually be dismissed.
O'Connell said she would issue a written ruling soon. 
Now, as they feared all along, some who live in the neighborhood where the incident happened — and elsewhere — worry Madden could also fall through a gap in the system and avoid mental health treatment too because of problematic state law WDRB News has exposed repeatedly since 2019.
Last month, a psychiatrist from the Kentucky Correctional Psychiatric Center (KCPC) in La Grange testified that Madden is mentally competent to stand trial.
Dr. Timothy Allen argued that Madden, who's been repeatedly institutionalized and hospitalized throughout most of his life, has learned to "manipulate the system," and much of his bizarre behavior documented by evaluators was just to draw a reaction from his caretakers.
Allen said Madden has a "sufficient" IQ, has shown some understanding of the case against him and could participate in his own defense, if he chose to.
However, Dr. Allan Josephson, a witness for the defense who has previously testified that Madden is not competent, said in February that it would be "virtually impossible" for Madden to work with his defense attorney and understand what was happening during a trial. Josephson said Madden still can't name the defense attorney, Steven Harris, he's worked with since 2019.
Madden, Josephson testified, has "profound" mental issues, like severe social incompetence, intermittent explosive disorder, brief psychotic disorder, learning disorder and PTSD-like symptoms from being abused as a child. He described Madden's decision-making skills and impulse controls as unpredictable as a game of "pin the tail on the donkey."
"This disorder is lifelong," he said.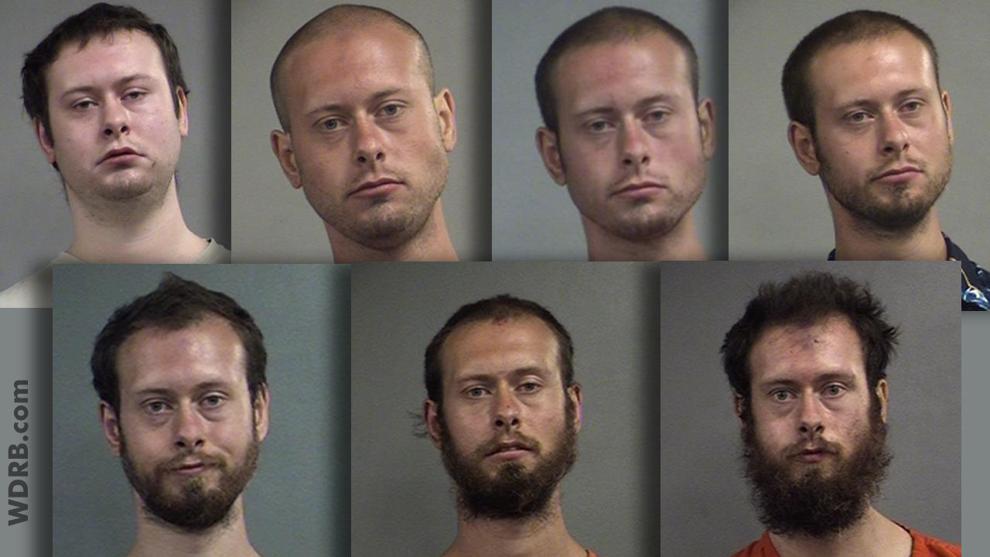 The case against Madden, who has a record of mental illness and has repeatedly been found incompetent to stand trial after past felony arrests, has gained statewide attention as it revealed a problem with Kentucky law.
While Madden has had several cases dismissed due to incompetency, he also hasn't met Kentucky's criteria for involuntary hospitalization, meaning he has repeatedly walked free, dodging both prison time and mental health treatment. WDRB News highlighted the law's shortcomings after Madden was arrested in August 2019.
O'Connell is one of the judges who has ruled Madden incompetent in the past and, before her decision in the child rape case Thursday, did so most recently in February 2019 in a sexual assault case where Madden was accused of biting a woman's face.
After he was released in February 2019, Madden was arrested again in May for breaking into a business. But a judge dismissed that case because of the same competency concerns and recommended Madden be hospitalized instead.
And again, he was quickly released, starting the cycle anew. Less than 24 hours later, Madden was accused in the rape and assault of the 8-year-old girl, who was playing outside a home on Hale Avenue, near Dixie Highway.
Now, given the newest incompetency finding, some worry the cycle could continue if Madden, yet again, doesn't qualify to be involuntarily hospitalized for mental health treatment.
"He has a revolving door when he goes to court," said Yolanda Walker, with the California Neighborhood Leadership Council. "Whatever he does next, I just feel like (the judge has) blood on her hands."
However, Tom Wine, the Commonwealth's Attorney for Jefferson County, says blame shouldn't be directed at any particular judge but the state law that allows the cycle to continue.
"I want to be clear, we do not fault any judge that believes, based upon the evidence before them, that an individual is not competent to stand trial," Wine said Thursday. "There needs to be a change in the process that would allow those individuals who are not competent to stand trial, but who are still a danger to the community, and a danger to themselves, for there to be some additional form of treatment or some additional form of custody where they are taken...out of society, generally speaking, and hospitalized."
However, current state law stipulates defendants with mental issues, who are found incompetent to stand trial, can only be involuntarily hospitalized for treatment if they meet three criteria:
The person must be deemed a danger to himself or others
The person is expected to benefit from treatment, and
Hospitalization is the least restrictive treatment available
Both in 2020 and 2021, two senators filed a bill to remedy the gap in state law, but lawmakers in Frankfort have yet to give the legislation much attention or a hearing.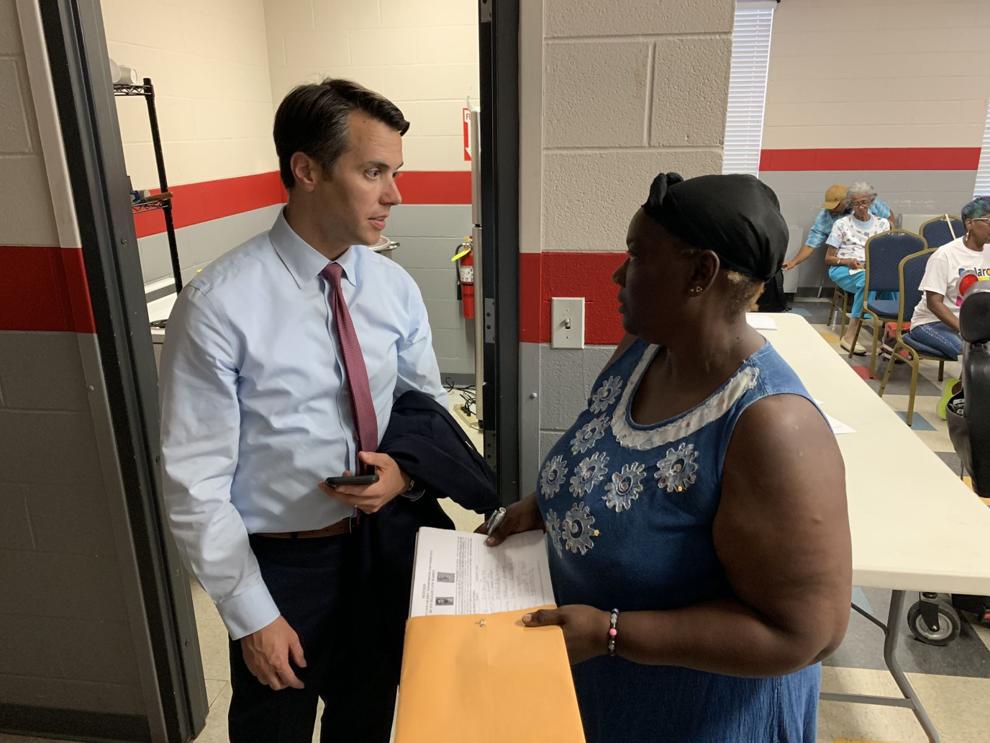 However, one of the sponsors, Sen. Morgan McGarvey, D-Louisville, says he hopes that will change in the final six days of the legislation session.
Wine hopes so too.
"I would encourage every individual that says, 'Yes, we need to change the process,' to contact their legislators, whether it's in the House or in the Senate," he said.
Despite the problematic law and previous shortcomings, Assistant Commonwealth's Attorney Chris Foster will still petition the court to have Madden involuntarily hospitalized. A confidential hearing on that petition will be held next week.
Copyright 2021 WDRB Media. All Rights Reserved.