LOUISVILLE, Ky. (WDRB) – Nontraditional instruction at Jefferson County Public Schools has come with a steep learning curve not just for students, but for their families and teachers as well.
Some JCPS classes have dealt with technological issues from day one, so much so that Kentucky's largest district had to briefly cancel online classes and add another video conferencing option in the opening days of the 2020-21 school year because students were disrupting classes at some middle and high schools.
Problems have persisted on a much smaller scale since, mostly as educators and students simply try to figure out how to teach and learn in the virtual space as JCPS classrooms remain closed during the COVID-19 pandemic. The district has not offered in-person classes since March.
"I'm definitely teaching harder than I ever have," said Natalie Rashad, who teaches seventh-grade math at the W.E.B. DuBois Academy.
After 10 years of teaching, Rashad is comfortable teaching mathematical concepts for her middle school students.
But remote instruction during the COVID-19 pandemic has brought its own set of challenges that has left her "frustrated and sad," she said.
"I know I can explain how to do all of the different mathematical steps and usually that's enough to help make my kids be successful, but when you throw in the technology issues, the health issues, the family issues, there are some are some things I cannot do," Rashad said. "No matter how much I care and no matter how much I try, I can't do it all."
Rashad isn't alone in her frustration with distance learning, which JCPS leaders admit is not an ideal replacement for traditional, face-to-face instruction.
Students' grades have taken a collective hit for JCPS. Records obtained by WDRB News show far more students in middle and high schools were failing classes through the first six weeks of the 2020-21 school year compared to the year prior.
JCPS records show 15,967 failing grades were recorded in middle school courses and 41,291 were recorded in high school classes during the opening weeks of the 2020-21 school year. Those numbers are up 388% and 120.3% compared to the first six weeks of the 2019-20 school year, respectively.
In all, the district reports 22.9% of high school grades and 12.5% of middle school grades were failing in the first six weeks of the school year. At the same point last year, failing grades were counted in 10.4% of classes in district high schools and 2.4% in middle schools, JCPS data show.
The rate of failing grades is far better for elementary schools, though still higher than the opening weeks of the 2019-20 school year.
Just 2.1% of grades in JCPS elementary schools were failing in the first six weeks of school this year compared to 1.3% last year. Failing grades grew 43% at the elementary level this year.
JCPS isn't alone in experiencing a sharp uptick in failing grades among students during remote instruction. School districts in cities like Houston and Charleston, South Carolina, have seen failing grades surge with students in distance learning, particularly among those who simply don't report to class or turn in assignments, according to an Associated Press report.
Across the country, school districts and families are facing a "crisis in education" as classrooms remain closed during the COVID-19 pandemic and failing grades continue to mount, JCPS Superintendent Marty Pollio said.
"We are going to have to have a two- or three-year plan to recover all the lost learning for our students," he said, adding that JCPS schools are working "extremely hard" to reach students who have fallen through the virtual cracks.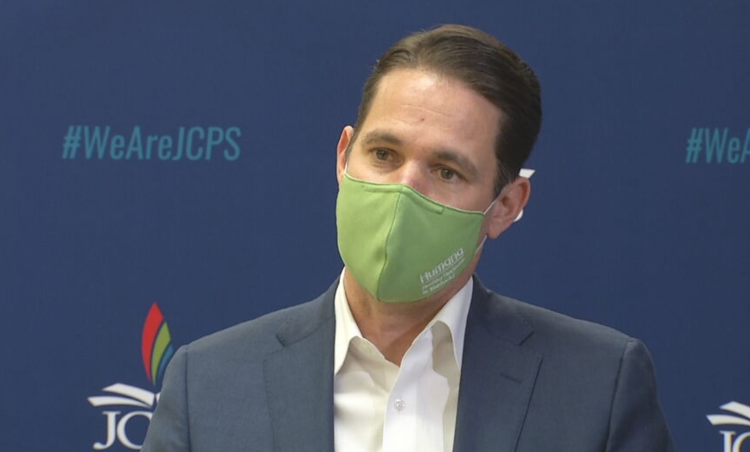 The district has signed a $125,000 contract with Massachusetts-based FEV Tutor to help students who are struggling with distance learning. JCPS has also helped open community learning hubs with Evolve502 and partnered with Humana to provide targeted services for students and families during nontraditional instruction.
Rashad sees the growing number of failing grades as evidence of the "income gap" between JCPS students. When she speaks to parents of students who are failing in her class, Rashad finds that students often struggle because parents are away from home working all day during remote learning.
More affluent jobs often provide flexibility for employees to work from home during the COVID-19 pandemic, she said.
"We're talking about kids, and if we think about ourselves when we were at that age, if there's no one there, if there's not an adult specifically telling you do this assignment or your app is not working because you didn't click this, then kids are going to struggle," she said. "… If you cannot have that oversight of your student during nontraditional instruction, then the achievement just plummets."
Students haven't taken a Measures of Academic Progress test during the 2020-21 school year, but Pollio says the district will assess students in reading and math and identify those who need help catching up with their peers.
"Then we are going to go to the houses and tell the parents we need them in summer learning," Pollio said.
"I'll knock on doors myself," he added.
New routine, new headaches
Mornings look a bit different at Veronica Miller's home while her sister and daughter take their JCPS classes online.
Before she can log in for class every school day, Byck Elementary fourth-grade student Micah Moore must complete all her assignments. Her 17-year-old aunt, Academy @ Shawnee student Tina Moore, often helps answer questions and handle technological issues like helping Micah figure out how to complete electronic worksheets.
Developing that system and working out the kinks took some time, Tina Moore said.
"We used to not do the wake up early and get your homework done thing, so it would be a lot of me stopping in the middle of class and muting my microphone and helping her and then getting back on track," she said.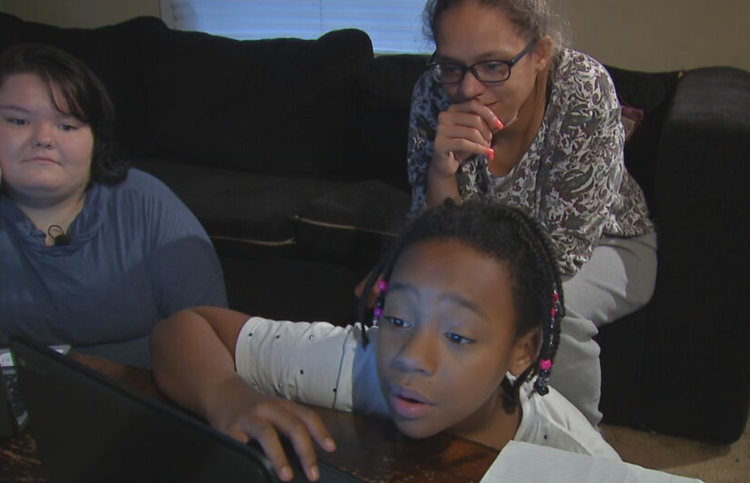 With her work done and ready to turn in, virtual lessons don't always go smoothly for 9-year-old Micah when she signs into Google Classroom on the Chromebook provided by the district. Veronica Miller allowed WDRB News into her home in October to observe a day of nontraditional instruction at JCPS.
Micah was one of a few students who signed in before the day's reading lesson in Rebecca Hile's class began, though others trickled in while Hile read aloud and highlighted examples of literary devices like similes.
But technological hiccups emerged when Hile shared her screen to help her students figure out how to electronically complete an assignment on similes.
"It was frozen the whole time for me," Micah said at one point. "I don't know if it was for everybody else. It was just still on the same page."
At one point, Micah called her mother over and complained that her computer screen still hadn't moved.
"She's showing something there, but it's still frozen," Micah said as Veronica Miller took over the Chromebook's touchpad and tried to fix the problem.
A teacher's aide interrupted Hile's lesson minutes later, saying the rest of the class couldn't see the assignment Hile was discussing.
"Let me try again," Hile said as she shared her screen a second time, hoping to show her students how to zoom in on and complete electronic assignments. Micah was one of the only students who had completed the work.
So much energy was spent trying to figure out technological issues for her students, some of whom visibly lost interest, that Hile tabled a planned math lesson that day.
At the end of the day's class, she encouraged her students to stick with virtual instruction.
"Just know that it's only an hour or so," she said. "That's a big difference. I wish we were back in school, but I know that if you can do seven hours in school, you can do an hour and a half or two hours a day online doing work and then our live lessons, right?"
After saying a quick goodbye and closing her Chromebook, Micah's only class for the day was complete.
Asked which learning model she prefers, Micah sees personal benefits in both in-person and remote instruction.
"In virtual school, I barely have any homework," she said. "In real school, I get free lunches and see my friends."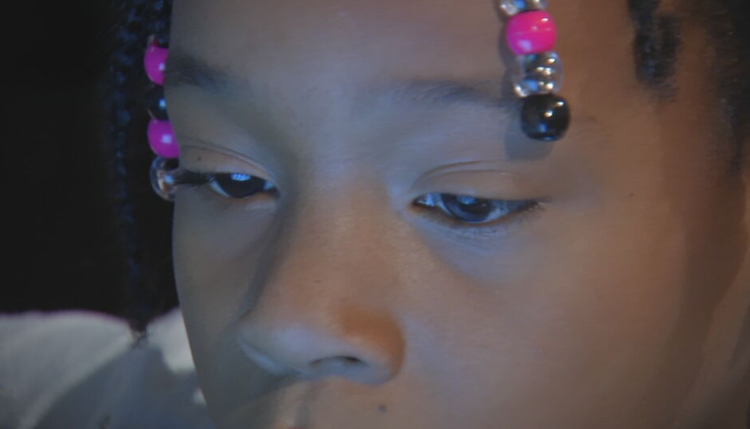 For other students, nontraditional instruction has been a struggle.
Tina Moore says she knows of several friends who have trouble learning on their own outside of the traditional classroom setting. Younger siblings and relatives who need help with their coursework combined with jobs and other extracurricular responsibilities can also complicate her friends' learning, she said.
 "It's just like they're falling behind, but they're trying to get it back up," Moore said.
Participation varies
Districtwide participation rates in the opening six weeks of classes range from 93.5% in the first week to 90.8% in the sixth.
Despite the district's efforts to distribute thousands of Chromebooks and T-Mobile hotspots with unlimited data to families, some still lack access to the more robust online services offered during nontraditional instruction.
Participation rates do not mean students are sitting in front of computers and participating in virtual classes. Students can be counted as participating each day for turning in assignments or reaching out to their teachers by phone or email, for example.
What counts for participation varies by school. Rashad, the W.E.B. DuBois Academy math teacher, says students at her school must attend virtual classes to be considered participants. Each student at the middle school receives a device and internet access through the Verizon Innovative Learning program.
"A student has to actually log in to the live classroom in order to be counted participating for that specific day," Rashad said. "It's not the same expectation at every school."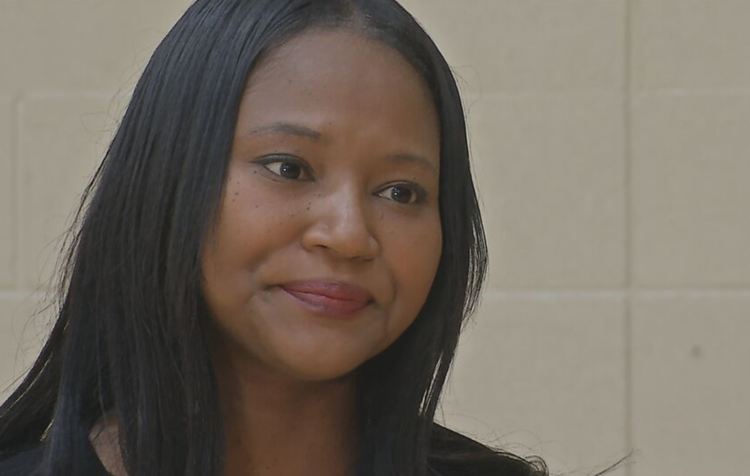 JCPS is following guidance from the Kentucky Department of Education in counting participation among students, Pollio said.
"I just don't think it measures that depth of participation, and that's what we're really trying to dig into, supporting those kids that may not have that depth of participation," he said.
Pollio has said he hopes JCPS can begin a phased reopening plan, starting with the district's youngest students, by mid-February, though he called that timeline a "best-case scenario" during a recent Jefferson County Board of Education meeting.
The district's return to classrooms depends greatly on when teachers and staff get COVID-19 vaccines. Pollio estimated that doses of coronavirus vaccines could arrive at JCPS between mid-January and early February, and he said schools could reopen about five weeks after the first round of employees are vaccinated.
JCPS needs about 10,000 doses of the vaccine and booster before elementary schools can reopen, he said. The school board will ultimately determine when the district can resume in-person instruction.
Until then, JCPS students will continue learning from home whether they have access to a computer and the internet or not.
"It hurts any time a kid's not successful," Pollio said, noting that his daughter also has problems with distance learning.
Pollio believes JCPS can help students recover academically, but he worries about the bonds and supports that children and teens are missing while schools remain closed.
"What keeps me up at night is worrying about those relationship pieces, the impact that teachers and school have on kids that we may not be able to have right now," he said.
Copyright 2020 WDRB Media. All rights reserved.