LOUISVILLE, Ky. (WDRB) -- A Louisville police officer violated a Black teen's constitutional rights by detaining and frisking him after pulling him over for allegedly making a wide turn in 2018, a federal judge ruled Thursday.
U.S. District Court Judge Greg Stivers determined that former Detective Kevin Crawford had no legal reason to be suspicious of Tae-Ahn Lea and violated his right against unreasonable seizure by removing him from his car during an Aug. 9, 2018 traffic stop at 18th Street and Algonquin Parkway.
The summary judgement ruling in Lea's lawsuit against Crawford means a jury will only need to decide how much to award Lea in damages, not determine whether police actually violated the then 18-year-old's rights.
A trial date has not yet been scheduled.
Stivers on Thursday dismissed the city and three other officers involved in the stop from the lawsuit. But he upheld the major allegations: that Crawford had wrongfully detained and searched Lea without cause. 
"It's no secret that what Det. Crawford and that unit were doing was unlawful and had a huge impact on the community," said attorney Sam Aguiar, who represents Lea. "So for the court to recognize that and rule their actions were unconstitutional as a matter of law is vindicating and hopefully sets the precedent that if the police were to try and engage in this conduct again, they will be held accountable."
Crawford, who is now a patrol officer for the Jeffersonville Police Department in Clark County, Indiana, could not immediately be reached for comment. He has defended the stop in sworn testimony, saying Lea was slow to pull over, his hands were shaking, and he did not tell the officer he had a "weapon" — a miniature Louisville Slugger baseball bat — in his vehicle.
"There were indications of criminal activity with Tae-Ahn Lea," Crawford said, according to a deposition taken.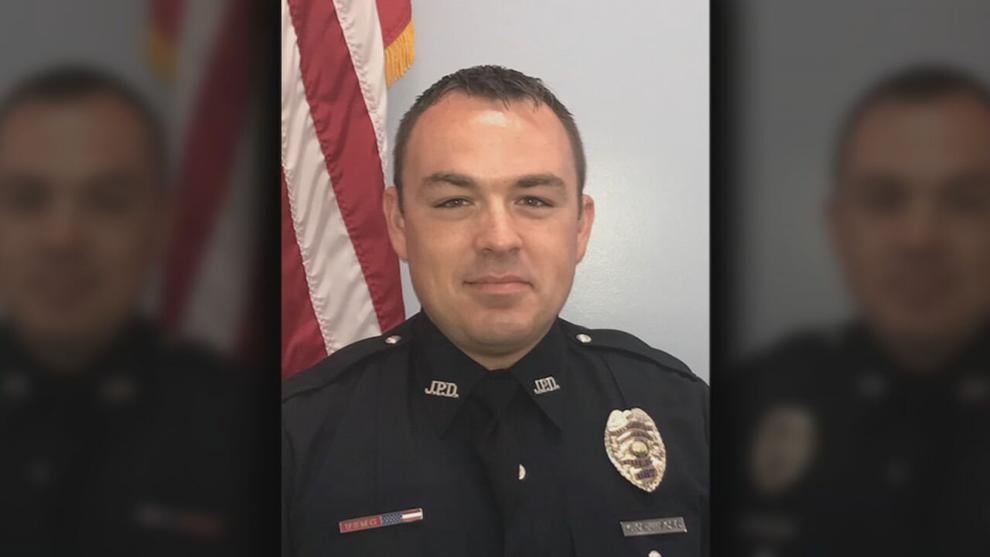 But Stivers ruled that "the mere possession of a souvenir bat weighing six ounces ... does not objectively support a reasonable belief that Lea was armed any more than a screwdriver, a sharpened pencil or a pair of scissors, had those objects been present inside the car. This is particularly true given that Lea gave no indication of any attempt to brandish or even touch the souvenir bat."
And, Stivers ruled, "it is well established that nervousness alone is not a sufficient basis on which to articulate reasonable suspicion."
In fact, Stivers ruled, Lea acted less nervous and more "confused" as to why he had been stopped.
"A reasonable officer would have known that nervousness was not a reliable indicator of whether a potential suspect is armed and dangerous," Stivers ruled.
The judge added that Lea's "demeanor and actions cannot be described as nervous, but rather exasperated or annoyed."
Lea, who was driving his mother's Dodge Charger, was handcuffed for about 20 minutes while police and a K-9 searched his vehicle.
No drugs or guns were found.
After a video of the stop on YouTube went viral with more than 1 million views, the Louisville Metro Police Department was scrutinized and widely condemned for how officers in its 9th Mobile Division treated Lea, including questioning him about why he was nervous, breathing heavily and had such "a negative view toward the police."
Lea, a past homecoming king at Central High School with no criminal record, was released with a citation that was later dismissed in court.
While the incident sparked calls for police accountability and helped change LMPD traffic stop policies, the internal investigation languished for nearly two years and no disciplinary action was taken against any officer involved.
Stivers ruled that Crawford's justifications for the stop and frisk were "inconsistent with his actions shown on the bodycam footage. Crawford's video shows he made no acknowledgement of the miniature bat, not an effort to secure it."
Throughout his hour-and-a-half deposition in the lawsuit, Crawford defended his actions and blamed Lea for causing the officer to remove him from his vehicle.
For starters, Crawford said Lea was slow to pull over.
But body camera video suggests otherwise: Lea quickly puts on his blinker, changes lanes and begins to pull over after Crawford turn his lights on.
In the body camera video, Lea's car is stopped 20 seconds after sirens are heard.
Crawford said he requested a drug-sniffing dog search Lea's vehicle "because I believed something criminal was inside the vehicle."
After the dog "alerted" to the passenger door, another officer decided to handcuff Lea. Officers rifled through Lea's car for several minutes, even opening the lid of his soft drink.
In the lawsuit, filed by Lea in U.S. District Court in June 2019, Lea claims he was "targeted" by LMPD officers because of his skin color in an illegal stop and search "to be the next victim for their pack."
But Crawford denied pulling Lea over because he was Black and driving in the west end.
"The reason I didn't just write him a ticket is I believed he was hiding something," Crawford said, according to a copy of the deposition obtained by WDRB News. "If it wasn't weapons, then it could have been narcotics."
This story may be updated. 
Related Stories:
Copyright 2022 WDRB Media. All Rights Reserved.