LOUISVILLE, Ky. (WDRB) – Sheri Donahue, a Democrat running for Kentucky Auditor of Public Accounts, said Thursday she would audit the RiverLink toll system if elected next month.
Donahue made the pledge on Twitter a day after WDRB News revealed that an Indiana woman has filed a federal lawsuit against the companies that operate the Ohio River bridge toll network. The suit, which alleges the firms improperly billed drivers, is seeking class-action status.
"The bridges were built with tax money," she said in a telephone interview. "Anything that has to do with taxpayer dollars the Auditor can audit."
Donahue is challenging incumbent Auditor Mike Harmon, a Republican who is seeking a second term.
Numerous individuals and business owners have told me horror stories about their @riverlinktolls experiences. #RiverLink is on my list of places to be audited! FROM @MarcusGreenWDRB - Federal lawsuit seeks class action over #RiverLink tolls bills https://t.co/Da96uorHan pic.twitter.com/9vEuSEtPoW

— Sheri Donahue (@sheridonah) October 10, 2019
In response to Donahue's pledge, Harmon's office said in a statement that it has audited the revenues of the Kentucky Public Transportation Infrastructure Authority, which oversees Kentucky's share of toll revenue.
"Auditor Harmon would also consider doing a more detailed review of RiverLink itself in the future," the statement said.
Donahue said she has heard widespread concerns about the toll bridge system that opened in late 2016, charging drivers to cross three spans between Louisville and Clark County, Ind.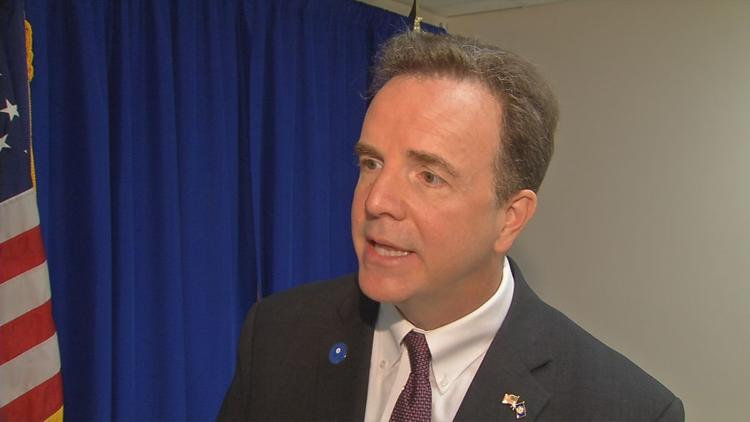 She said she wasn't able to renew her own vehicle registration even after she settled an outstanding RiverLink bill. She finally resolved the issue, she said, but claims the system has suffered from "mismanagement."
She also cited concerns from people who say they won't use the crossings because of frustrations over billing issues.
"If people are avoiding it because of the mismanagement why did we build the bridges to begin with?" she said.
Reach reporter Marcus Green at 502-585-0825, mgreen@wdrb.com, on Twitter or on Facebook. Copyright 2019 WDRB Media. All rights reserved.