LOUISVILLE, Ky. (WDRB) -- Grabbing a cracked cement slab, Kevin Manring barely has to pull before it crumbles away. This just reveals more potential problems: layers of brittle bricks are holding up the house.
Even with those flaws, he said it's one of the better houses he has toured this week.
Manring, a former building inspector, and real estate coordinator Linette Huelsman walked through the creaking house on Griffiths Avenue in the Portland neighborhood, scrutinizing it from floor to ceiling. They were both hired by the city to sell properties in Metro government's landbank, in turn reducing the number of vacant and abandoned properties in Louisville.
"One thing that never gets old is seeing the transformation," Huelsman said.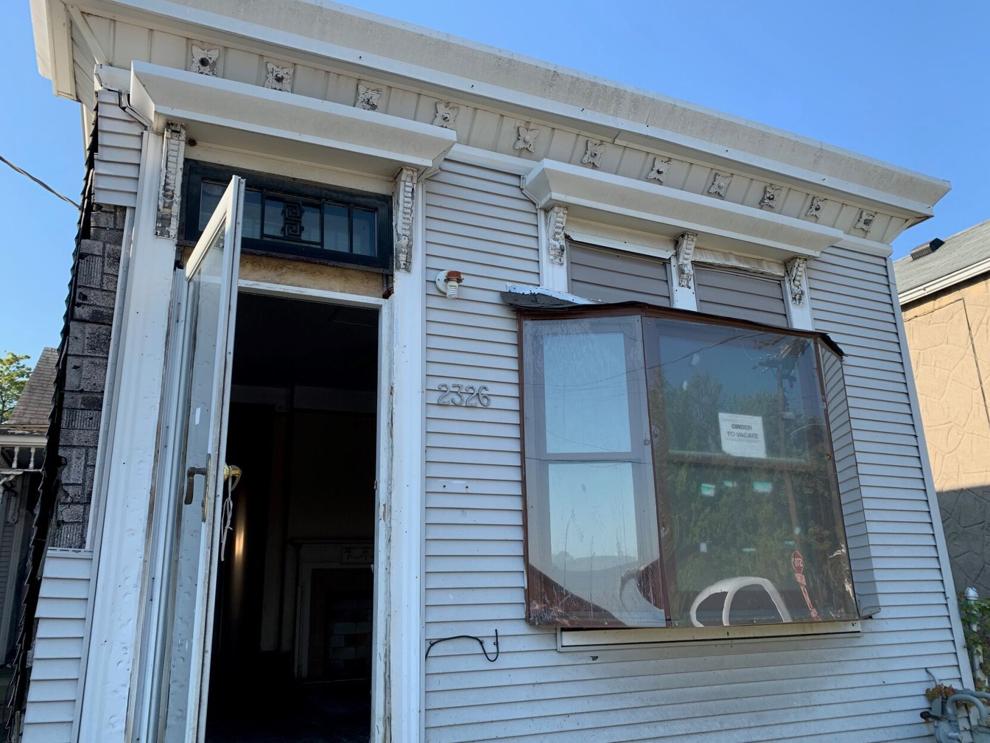 The Office of Community Development has made strides over the last decade to give vacant properties a second chance, using tools like foreclosure to put houses in new hands. But that process can drag on for months and lead to more deterioration for structures that are often in poor shape to begin with.
That may soon change. City officials are preparing for a new Kentucky law to start in January that gives third parties the ability to fix up vacant and abandoned homes before they can be sold. The goal is to quickly rehab and sell the homes. The Kentucky General Assembly approved the "conservatorship" program for cities earlier this year.
"Conservatorship is, when you think about it, a lot like guardianship for people," said Laura Grabowski, director of the community development office. "So if you have a person who can no longer take care of themselves, the court may appoint a guardian to take care of them. This is like that for buildings."
The law lets cities pick abandoned properties that have the potential to be rehabbed and petition the court to appoint a conservator. If a judge approves, the conservator can get straight to work fixing up the property. Once the work is complete, the court would allow the property to be sold, giving the conservator 15% of the sale.
"So the end result is similar to the foreclosure process, but it allows the houses to be improved faster," Grabowski said. "That helps neighborhoods, helps the neighborhood residents, and it also helps keep some of our historic structures from heading toward demolition."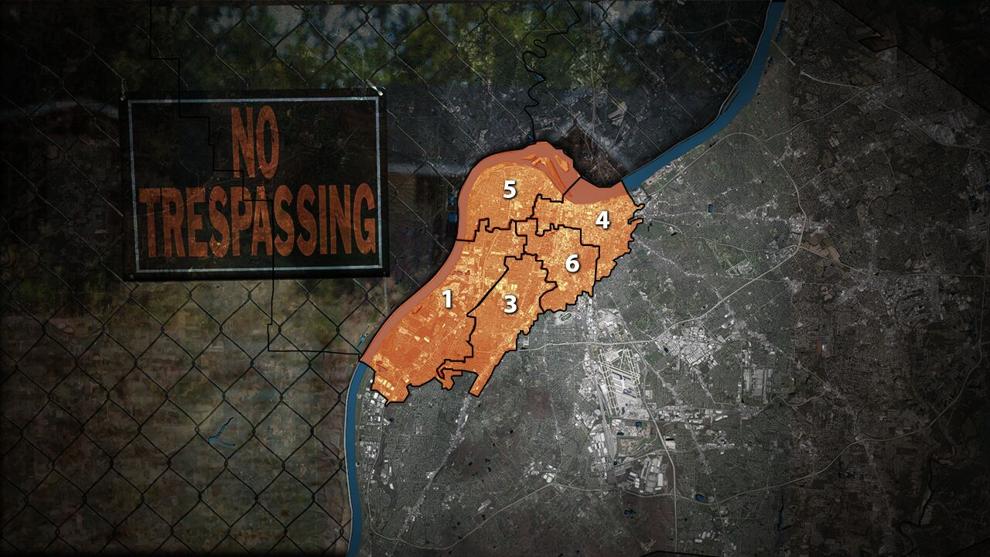 There are about 5,000 vacant and abandoned properties at any given time in Louisville. Those include homes, commercial properties and lots.
Most of the vacant properties are in Louisville's western neighborhoods.
When Mayor Greg Fischer took office 11 years ago, he made it a priority to clean up vacant properties. While touring abandoned homes in 2012, he told a crowd gathered for a news conference that the vacant property problem in Louisville "was caused by the 'Great Recession' and foreclosure crisis."
At the time, Fischer said the city would dedicate $1.5 million of state funds received by the city that year to help clean up.
"It's going to take years to work out of it," he said. "It's frustrating that we can't wipe this all out immediately, but this is a darn good step."
Since 2012, the city has continued to invest money in the Office of Community Development's vacant property projects. The city budgeted $3.8 million this year, up from $2.5 million last year. That budget allows the department to do things like demolish roughly 100 properties and foreclose on another 100 each year.
Huelsman, who was touring the Portland house, was hired seven years ago to be part of this team. She believes progress is being made slowly but surely.
"Seven years ago, I mean, everything was just boarded house, boarded house, boarded house," she said, pointing down the street. "It's pretty cool now to see how many blocks have turned now for the better."
Beyond demolition and foreclosure, the city has used the Landbank Authority to get properties directly into the hands of local developers or buyers that have resources to fix them up and call them homes again. The Landbank Authority, a cooperative effort by the major taxing authorities in Louisville Metro, sold 567 abandoned properties since 2012.
"And that's what keeps us going," Manring said. "Man! We get something like that, then it's like, 'Let's go to the next one! Let's do another one!' That's our passion."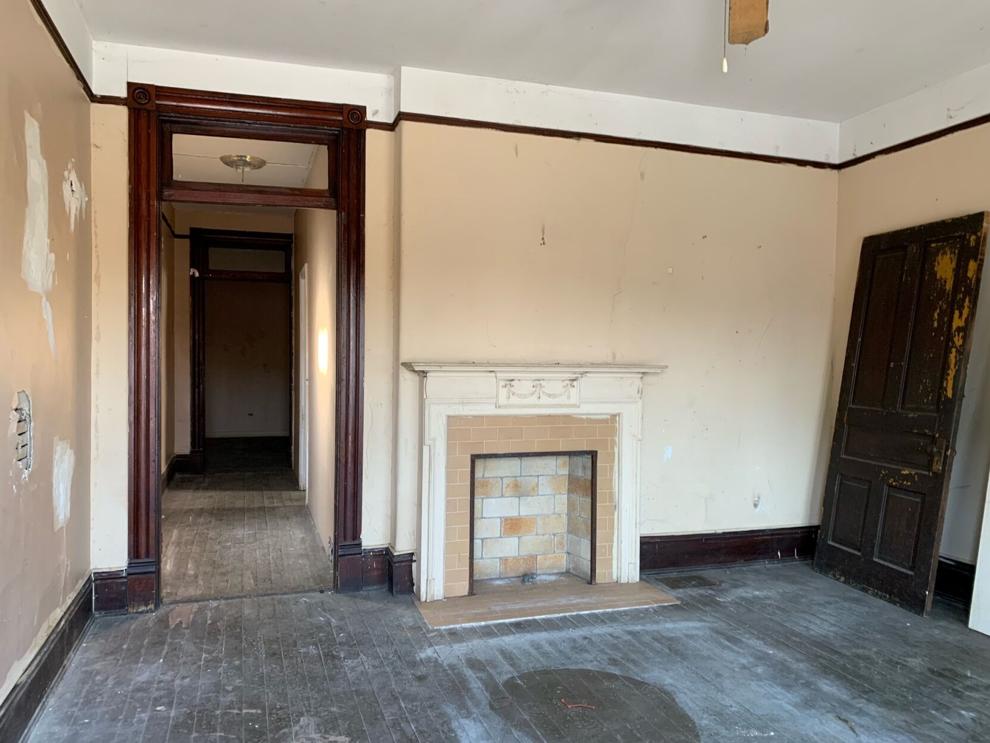 The foreclosure process can take 18 months or longer.
"With the conservatorship, we can actually hopefully speed things up a little bit to where we can do some stabilization on the properties," Huelsman said. "Because some of these just won't last. They won't last the 18 months."
The state law makes conservatorship possible starting Jan. 1, but it's up to local governments to make it happen. Louisville's Office of Community Development is preparing now by sifting through thousands of potential properties. Grabowski said the city plans to test out the new program with just eight properties next year.
"If it's successful — and we hope that it is — we do hope that we would be able to do more than eight a year," she said.
Grabowski said there are safeguards built into the law, and her team is coming up with their own policies and procedures to make sure this program is being used responsibly. Those could include how conservators are selected, for example.
Before deeming the property abandoned and the conservator process starting, the property owner or lien holder would have already received several notifications. They would also be notified throughout the conservator process and have the right to step in.
"I understand the concern, and it's always a concern when we see properties turned over," Grabowski said. "But this is not a scenario where grandma is in a nursing home or grand's property is still around and 'I'm an heir.' That's not what we're talking about. We're talking about properties that are truly abandoned."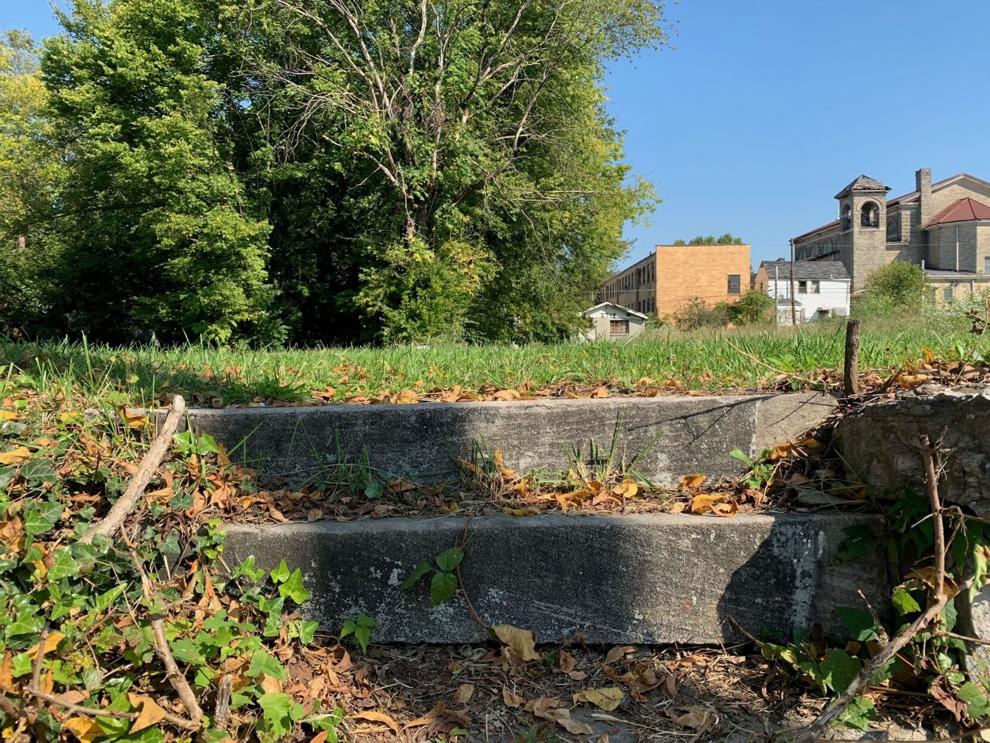 To prevent big out-of-state developers from swooping in to claim blocks of houses, the property and conservator must be recommended by the city and approved by a judge. And the city is making it a priority to search for local contractors — including minority contractors with ties to west Louisville — to create a list of potential conservators up for the task.
"It's our intention to recommend conservators with affordable rehab housing experience," she said.
Grabowski believes good progress has been made over the years, but her staff still gets calls every day from residents begging them to help do something about the blight in their neighborhoods.
"They say it's scary to live near these places with boards and rats," she said. "It's nothing you want your kids walking by to go to school. You don't want to park near it.
"So sometimes, us handling even just one house, that can make all the difference for the neighbors living around it."
Copyright 2021 WDRB Media. All Rights Reserved.