LOUISVILLE, Ky. (WDRB) -- Indiana officials responded to a massive fire Friday morning that destroyed 11 boats at a marina.
The fire took place at Hoosier Hills Marina on Patoka Lake.
A video posted by the agency shortly after 10:30 a.m. shows at least nine boats severely damaged by the flames. Large plumes of black smoke could be seen emanating from several of the boats, which were still on fire at the time the video was shot.
"Officers are on scene and investigating after fire consumed multiple boats at Hoosier Hills Marina on Patoka Lake," the post read. "More information will be released as it becomes available."
According to Joe Haywood, an Indiana conservation officer, several boats were burned, and more may have been damaged on the other side of the docks. Officials have no reason to believe anyone was aboard the boats at the time of the fire.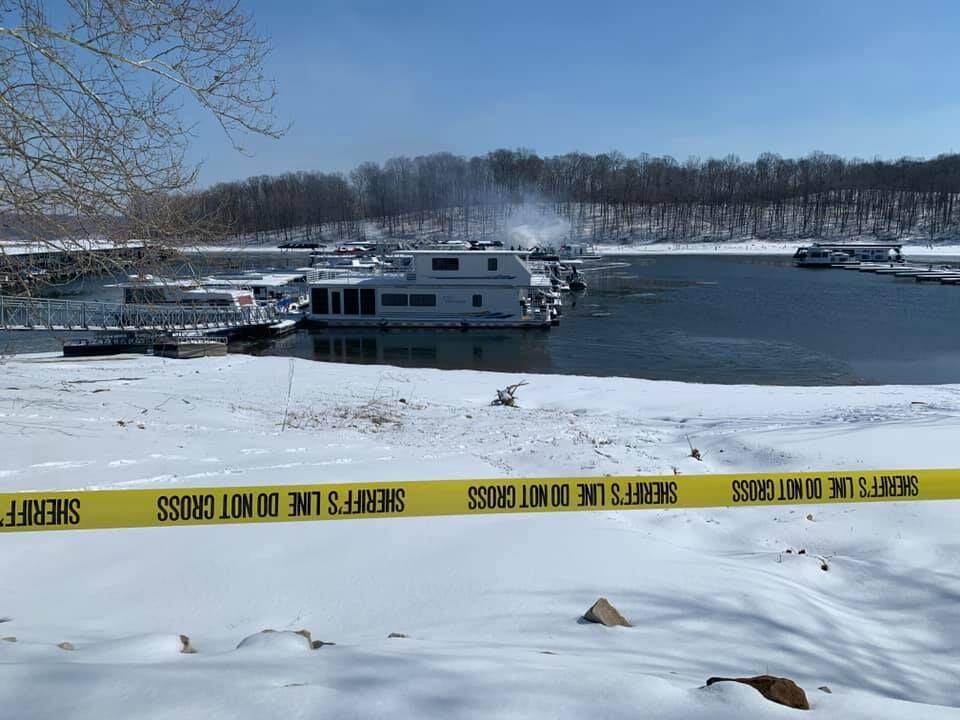 "Honestly, we're pretty lucky there was no life or injury that we know of," Haywood told WDRB News on the scene Friday. "You know, it's kind of the off season, so there's not a lot of people here. So if we get away with just material things damaged, we're happy with that."
Fire at Hoosier Hills Marina on Patoka Lake in Indiana. Officials tell us 19 boats are damaged, 11 are completely destroyed. They're monitoring hot spots now. @WDRBNews pic.twitter.com/Jxl0dMZ8mw

— Darby Beane (@DarbyBeane) February 19, 2021
Firefighters said at least 19 boats are damaged. Many of them are houseboats, but they said some could be pontoons as well. The damage is too bad to tell at this point. They said 11 of the boats are completely destroyed, and at least three sank.
Crews said they will try to pull the boats that sank from the water on Saturday.
Haywood said several agencies responded to the flames and the fire department did an "amazing job." He said the fire has been contained.
Firefighters remain on scene Friday afternoon watching hot spots. At least one sent flames and thick smoke shooting back up into the air. Crews quickly got it under control.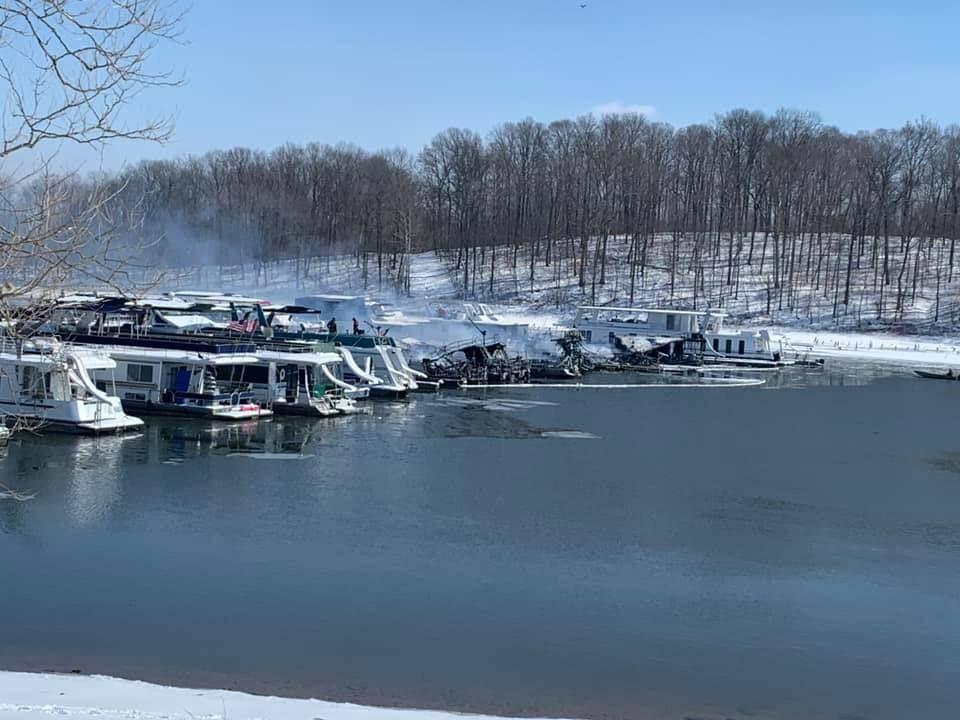 Officials have not released a cause of the fire but do say they believe it started in one boat and then spread to the others. The cause is under investigation.
Copyright 2021 WDRB Media. All Rights Reserved.