LOUISVILLE, Ky. (WDRB) -- A $1 million donation will help students at the University of Louisville.
Commonwealth Credit Union is donating the money to the Cardinal Cupboard, a student-run food pantry on UofL's Belknap campus.
Students, staff, faculty and community members struggling with food insecurity can turn to the pantry for help. The money will be used to renovate the pantry and support the paid students who keep it running.
"This money means that even though this is a student-run initiative, this will expand years and years to come," said Jasmyne Post, student and executive director of the university's Engage Serve Lead Board.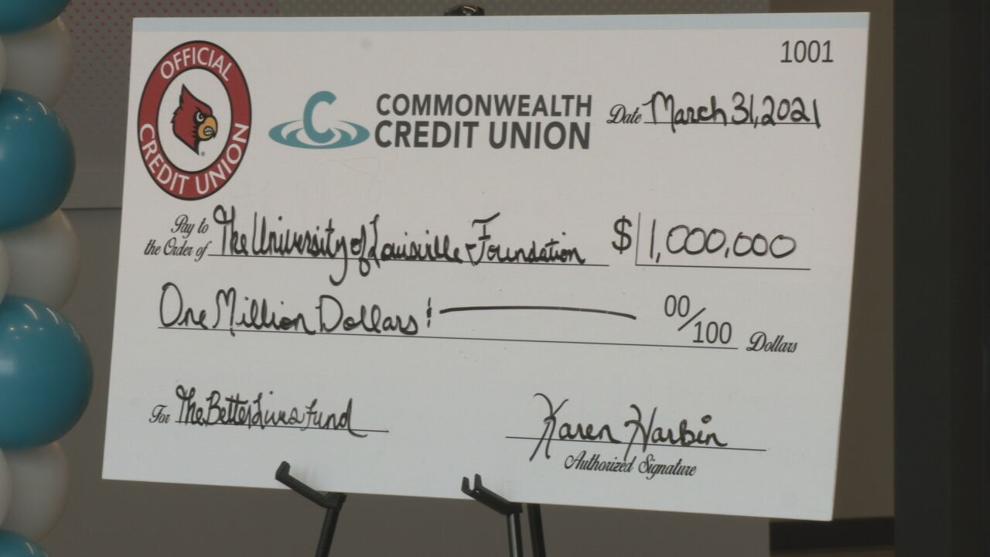 "The students of the University of Louisville should only be hungry to learn, never hungry for food," Commonwealth Credit Union President and CEO Karen Harbin said.
About 40-50 students run the food pantry each year. For more information about the Cardinal Cupboard or to make a donation, click here.
Copyright 2021 WDRB Media. All Rights Reserved.