CLARKSVILLE, Ind. (WDRB) –  Tree lined streets, bike paths, and lots of pedestrians is the vision for the Clarksville of the future.
The town's 3C Master Plan aims to revitalize the area and bring more families to southern Indiana. It encompasses the central Clarksville area, which includes 600 acres of mostly commercial land along Lewis and Clark Parkway and the Broadway district.
Empty parking lots along Lewis and Clark Parkway could be transformed into new homes and green space. 
"It's went down the last 20 years," said David Ross, a longtime resident near the once bustling commercial retail area that is now dotted with several for lease signs and empty storefronts.
"I think this is great for this area to get more people in here," Ross said of the town's new master plan.
Project planner Adam Peaper said the plan would span "probably 30-plus years." It calls for turning empty big box stores and strip malls into green space, new homes and apartments.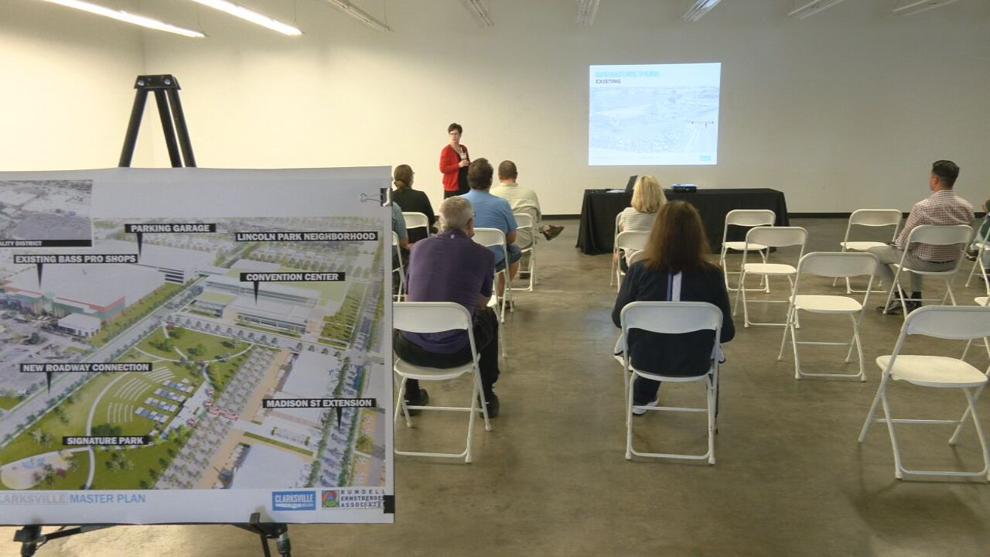 "Should properties redevelop or change ownership, this is a vision or scenario for what the town would like to see happen," said Peaper.
It's looking ahead to the future instead of being stuck with blighted signs from the past.
Several dozen people attended an informational open house about the plan on Thursday inside a mostly vacant strip mall.
"Where we're standing used to be a Service Merchandise. I can remember shopping here years and years ago, and the parking lot would be full, but it's not now," said Clarksville Town Council member Mike Mustain, calling the area ripe for redevelopment.
"Not in terms of building another big building to sit empty, but in terms of the mixed use, the parks, making life better in Clarksville," he said.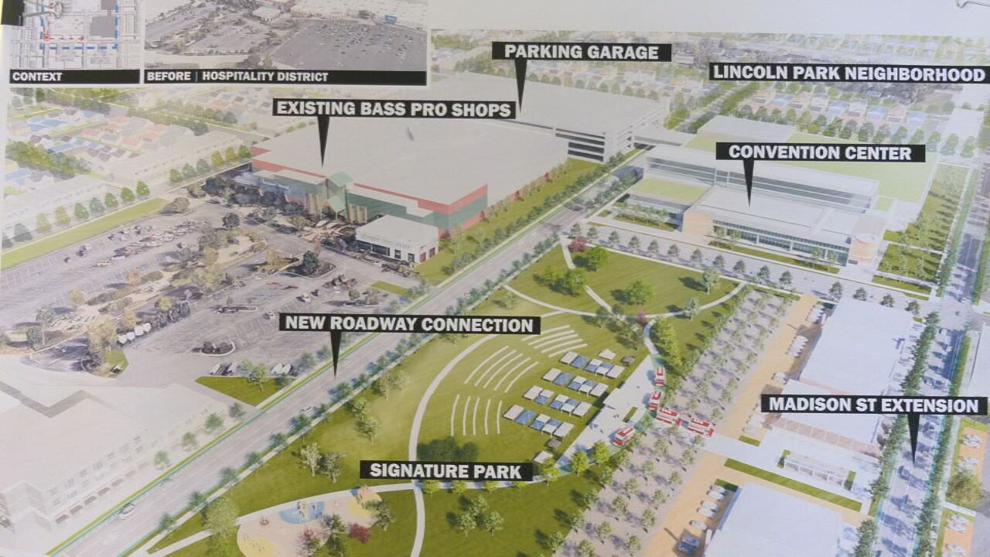 It won't happen overnight —and not even within the next few years. But some neighbors say they're ready for a change.
"It's newer stuff, and it just looks better," said Ross. "I think it will bring your property values up."
The plan, which acts as a framework for future development, also includes new neighborhoods, upgrading the Lincoln Park neighborhood, an employment district, a mixed-use district, a signature park, the Discovery Trail Promenade, a hospitality district, an amenity infrastructure network and a complete streets network.
Copyright 2021 WDRB Media. All Rights Reserved.